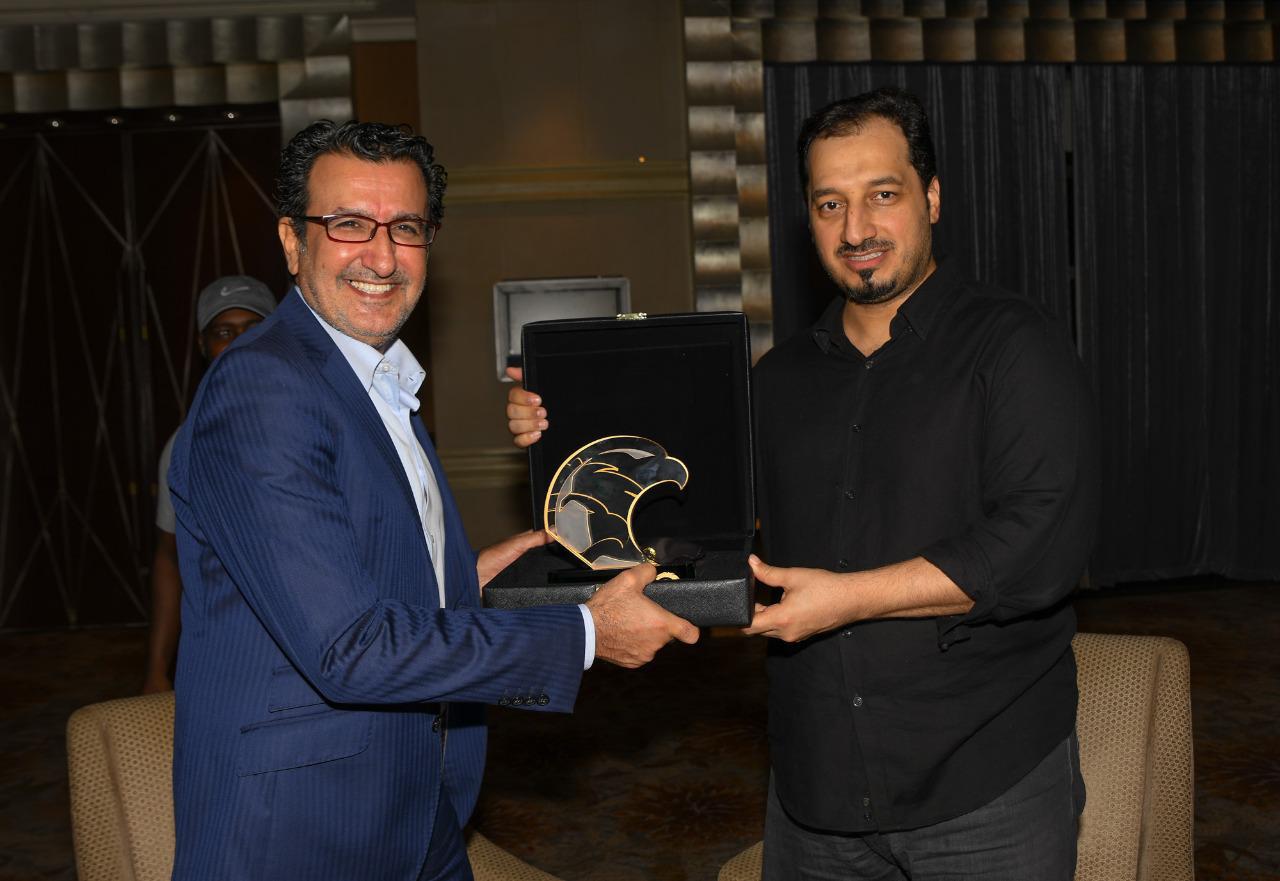 The Embassy of the Kingdom of Saudi Arabia in Thailand celebrates Olympics team mission
2020-01-11
21:16:52
The Embassy of the Kingdom of Saudi Arabia in Thailand celebrated the mission of the Saudi u-23 Olympics team mission, on the sidelines of its participation in the 2020 AFC U-23 Championship, which will determine the qualified teams to Tokyo 2020 Olympics.

The Acting Chargé d'affaires, his Excellency Mr. Khalid Bin Nasser Al-Fares, held a dinner at the Embassy's headquarters in Bangkok, attended by the President of the Board of Directors of the Saudi Arabian Football Federation, SAFF, Yasser Bin Hassan Al-Mesihal, the two members of the Board of Directors, Dr. Khaled Bin Muqrin and Bandar Al-Ahmadi, the Director of National Teams Naif Al-Qadi, and a number of the administrative bodies of the Olympics team, in addition to the presence of representatives of Saudi media in Bangkok and the embassy personnel.

During the ceremony, Al-Mesihal thanked and appreciated his Excellency Mr. Khaled Al-Fares for his hospitality and his continued follow-up to the Saudi team mission, praising the great role that the Saudi Embassy presents to the team mission during its presence in Thailand.