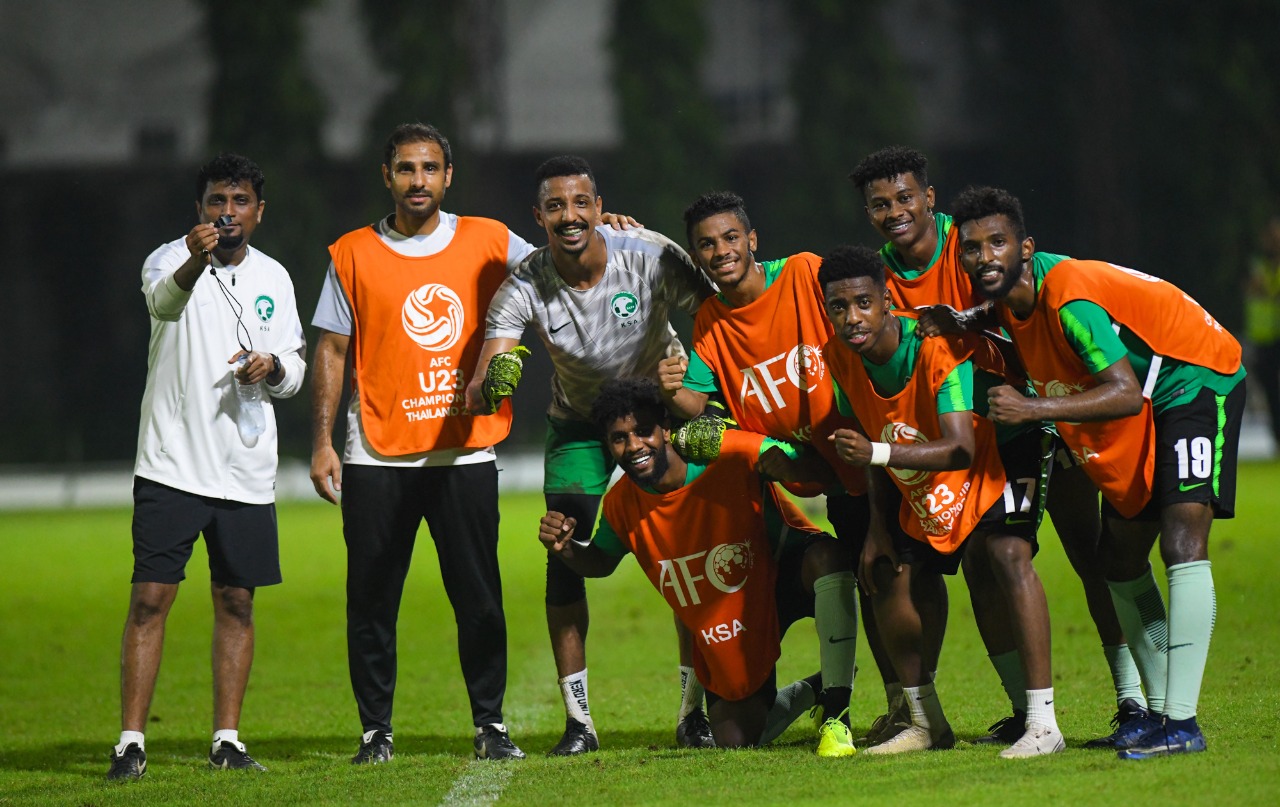 Saudi Olympics team returns to training after facing Qatar
2020-01-13
18:49:20
The Saudi Arabia u-23 national team, returned to training, on Monday, after facing Qatar on Sunday, in the second game at the 2020 AFC U-23 Championship, which will determine the qualified teams to Tokyo 2020 Olympics.

On the ground, the Saudi team trained at Monday evening, at Muangthong United Stadium, under the supervision of manager, Saad Al-Shehri, and his assistants, as the session was kicked off with dividing the players into two groups, the first performed recovery training, as it included the players who took part in Qatar game, while the second performed offensive exercises followed by a small maneuver.

The Saudi team will continue training on Tuesday, at Muangthong United Stadium, within preparations for round three game against Syria.