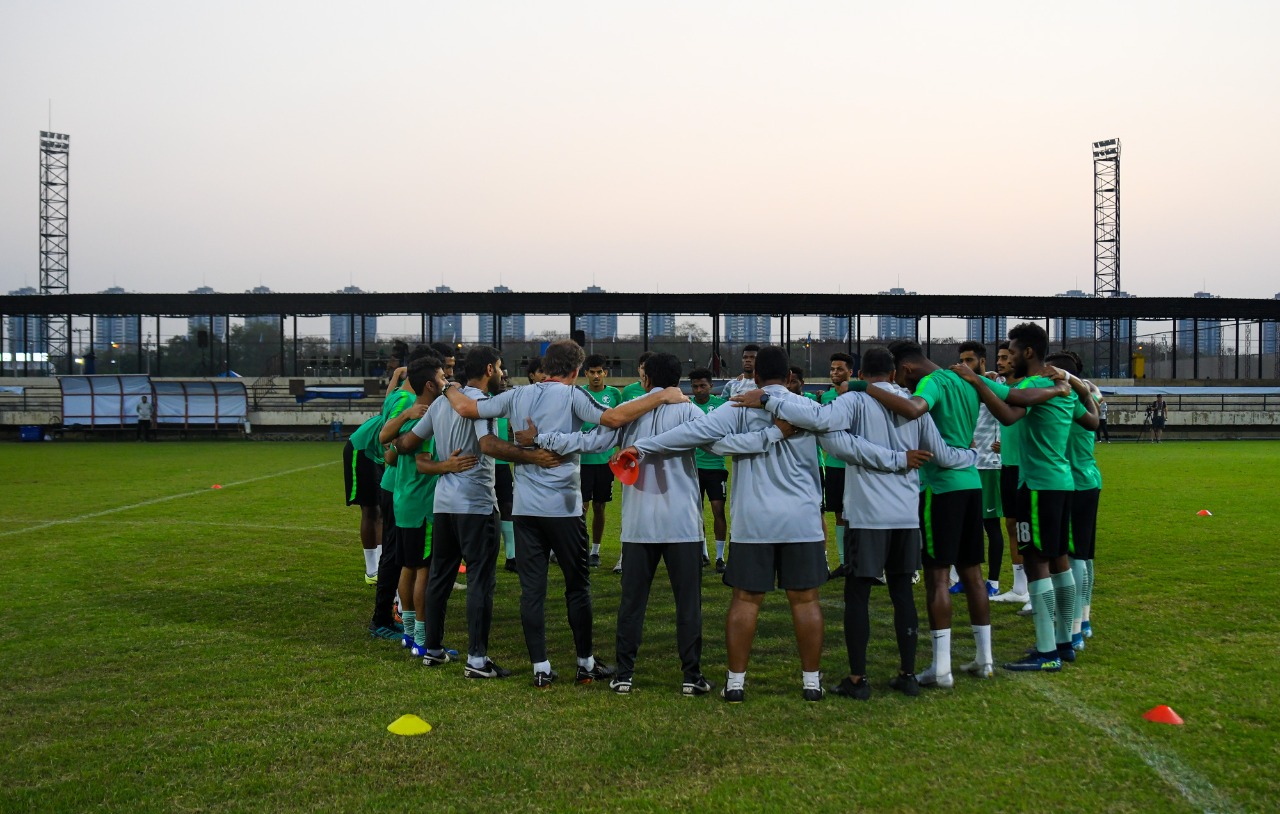 KSA Olympics team concludes preparations for Syria decisive game
2020-01-14
18:09:56
The Saudi Arabia u-23 national team, will play their third and last match, at the group stage of the 2020 AFC U-23 Championship, Thailand, which will determine the qualified teams to Tokyo 2020 Olympics, on Wednesday, against Syria, at 8:15 P.M, (Thailand time), 4:15 (KSA time), at Thammasat Stadium, Bangkok.
On the ground, the Saudi team concluded their preparations for the game, at Thammasat reserve Stadium, under the supervision of manager, Saad Al-Shehri, as the session concentrated on applying physical and tactical exercises.
It must be noted that, the Saudi team comes second in Group B with four points, behind Syria the leaders on goal difference, while the Qatari team comes in the third place with two points, then Japan are the fourth without any point.