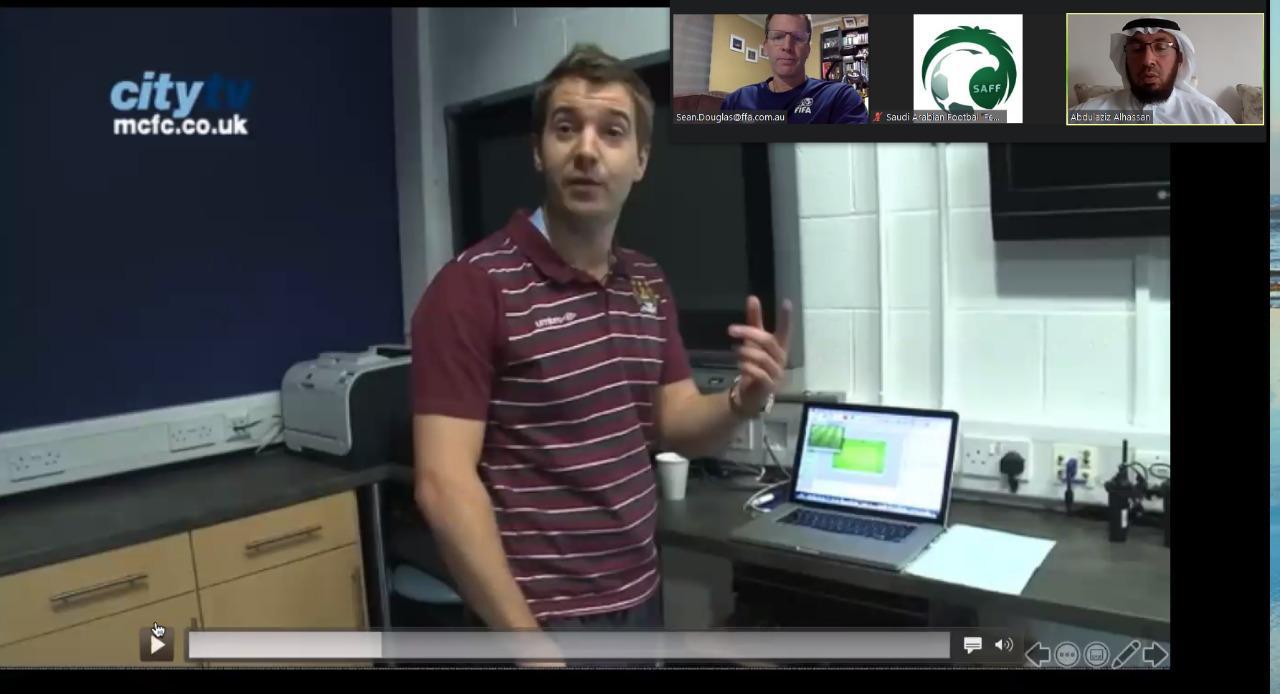 Australian FA Education Director gives a lecture about modern planning trends
2020-04-13
17:10:41
Australian FA Education Director gives a lecture about modern planning trends

The Australian Football Association's Education Director, Xuan Daclous, gave a lecture to national coaches within the remote continuing education program which is being held by the technical committee of the SAFF

The lecture was held under the supervision of Turki Al Sultan, the member of the Board of Directors, the Chairman of the technical committee, and Yahya Al Sharif, the Director of Education at the SAFF, with the participation of 303 coaches and those interested in the technical affairs.

During the lecture, Xuan focused on modern planning trends in attack and defense, recent trends in physical training, training trends in general, and recent trends in the training of young groups.

After the lecture, the Director of Education in the Australian Football Federation began discussion and dialogue with the coaches, as he received their questions related to aspects of modern trends in football training.

In conclusion, Turki Al Sultan thanked and appreciated the Australian lecturer for the valuable lecture and providing his experiences to the national coaches and thanked Dr. Abdulaziz Al Hassan, Head of the English Language Department at the College of Languages and Translation at King Saud University, who promptly translated the lecture into Arabic.

the series of lectures of remote continuing education will be completed next Thursday, with a lecture by fitness coach Maurice Santana, in which he will talk about the methodology of physical preparation for professional football players in Brazil.