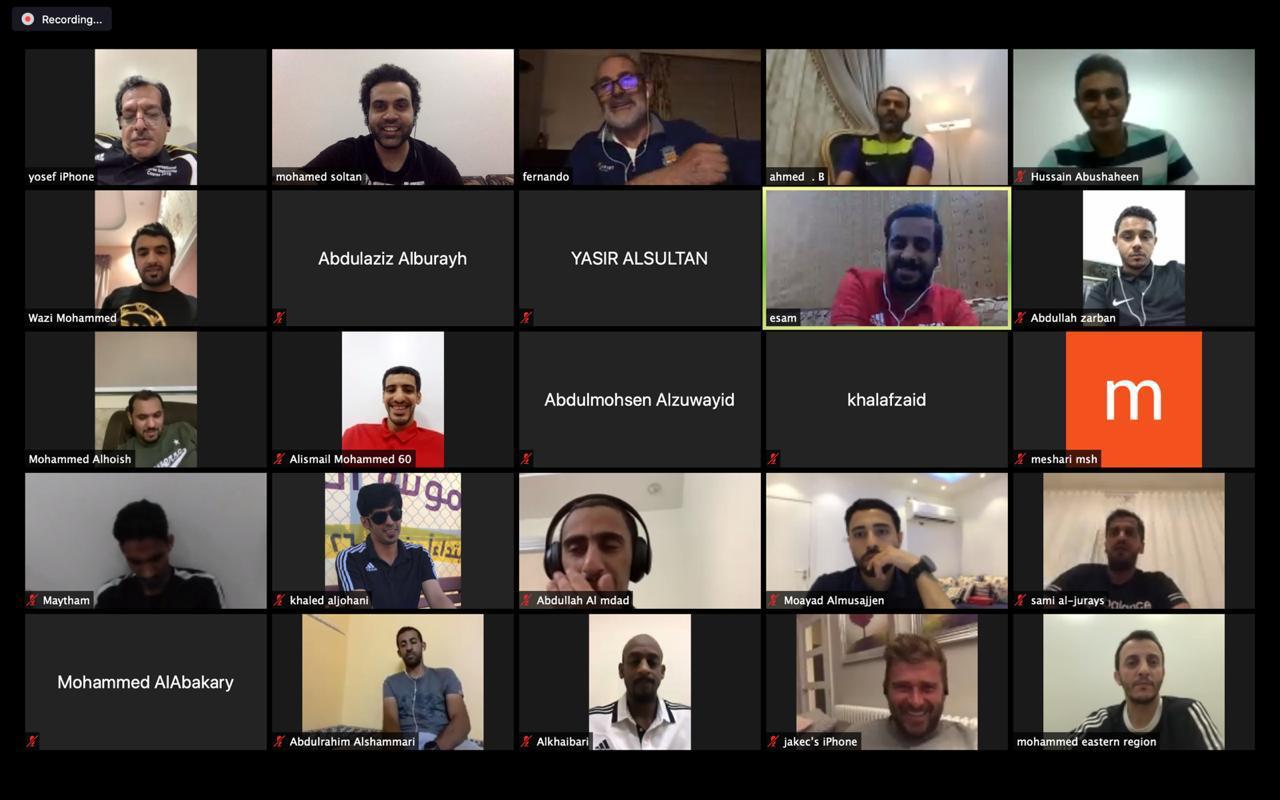 Referees Committee hold Remote meeting for Ramadan program
2020-04-28
23:11:57
The president of referees committee of the Saudi Football Federation, Fernando Tresaco, held a video conference, on Tuesday, in the presence of his deputy Yusuf Mirza and 72 referees and assisstant referees of Prince Mohammed bin Salman Professionals Cup League and Prince Mohammed bin Salman League.

The meeting continued committee's work in continuing education and development after the stoppage of sports activitiesdue to the outbreak of the coronavirus "Covid-19".

During the meeting, the method of work during Ramadan month and the mechanisms of the meeting were explained, as tests in the law and video cases and focus on VAR cases will be conducted, then will be discussed and explained at the next meeting.

In the coming days, the committee will hold lectures for residents, and will bring international lecturers to hold a number of other lectures.