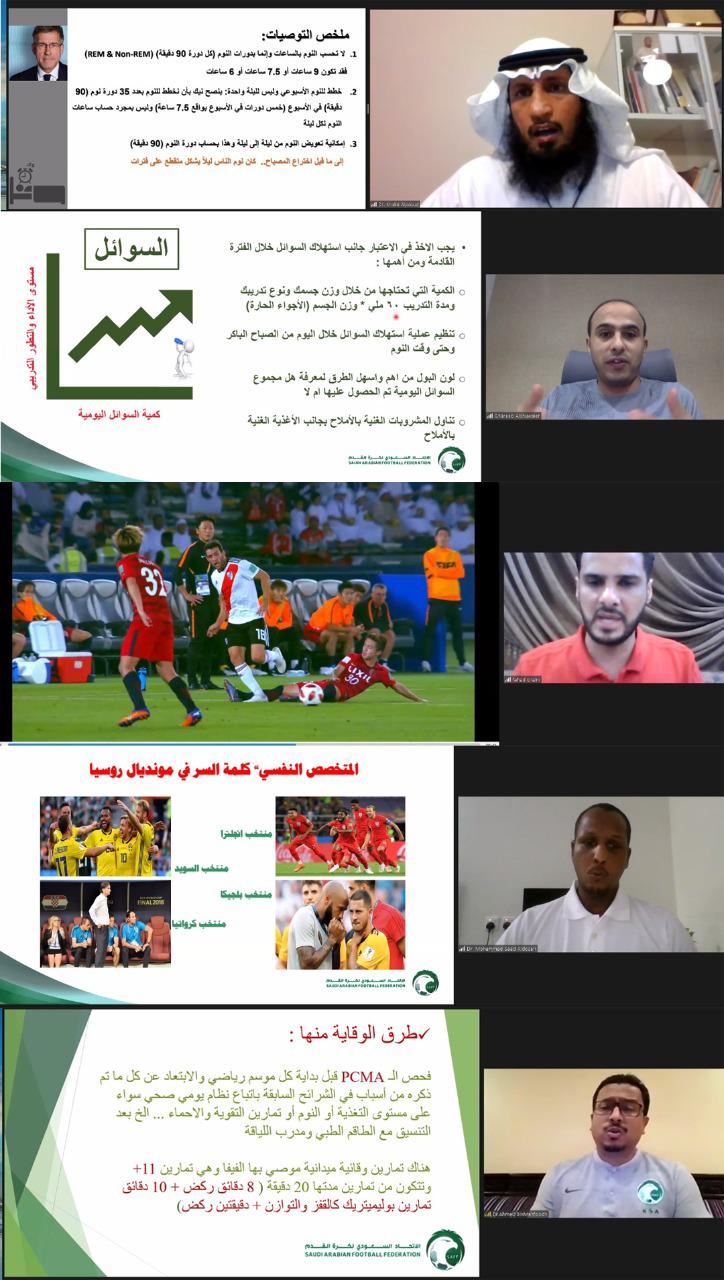 The coaching committee concludes the informational and cultural communication course for the Saudi player quality.
2020-07-07
21:26:13
The coaching committee of the Saudi Football Association concluded the informational and cultural communication session for the Saudi player quality, in the presence of a member from the board of directors, Chairman of the coaching Committee Turki Al Sultan and the official of education and coaches' affairs in the federation, Dr. Yahya Al Sharif.

The course was dedicated to players of the second and third division clubs, where its lectures that took place throughout Sunday and Monday witnessed a number of important aspects in various scientific fields related to the development of football players, most notably the psychological factors of players and the types of sports injuries and methods of treatment and prevention, nutrition and daily practices of physical effort physiological perspective.

It is worth mentioning that the course witnessed the participation of the graduate of Barcelona University in sports psychology, Dr. Mohammed Al-Dossari, and the head of the Department of Physical Exercise Physiology at King Saud University, Dr. Ghareeb Al-Shuwaier, and the doctor of the Saudi Olympic team, Dr. Ahmed bin Mahfouz, and the arbitration lecturer Fahd Al-Arini, and a faculty member at King Saud University, Dr. Khaled Galoud.

At the end of the session, Turki Al-Sultan emphasized the need to follow the precautions and instructions issued regarding the pandemic COVID-19 and thanked all the lecturers for their valuable lectures given to the players.