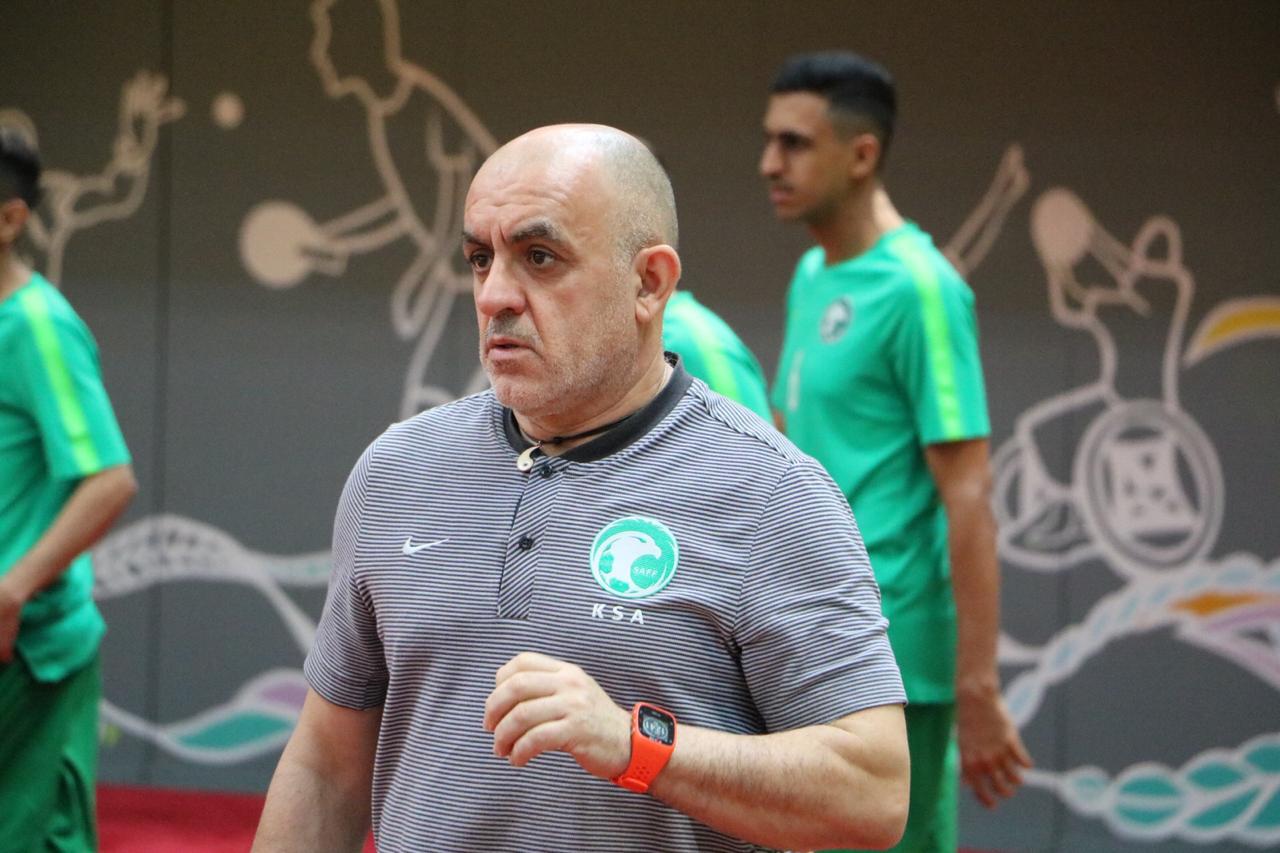 Al-Akhdar Futsal sets up a preparatory camp in Dammam in preparation for the Asian
2020-07-30
20:02:18
The First National Futsal Soccer Team will hold a preparatory camp in Dammam from August 4-31, as part of its preparations to participate in the AFC Futsal Championship, which will be held in Turkmenistan next November and qualify for the World Cup in the Republic of Lithuania 2021.

The coach of the national team, Louis Fonseca, announced the list of players participating in the camp, which included 31 players: Faisal Sultan, Asaad Al-Saad, Abdullah Kurdi, Abdulaziz Al-Harrashan, Yazid Al-Khaldi, Fahd Bujaliea, Meshaal Al-Muqeemer, Muhammad Al-Shetty, Yasser Bin Mohammed, Abdulaziz Hazazi, Nawaf Erwan, Abdul-Ilah Al-Otaibi, Abdulaziz Al-Alouni, Mansour Al-Zahrani, Muhammad Al-Khammas, Abdullah Al-Wahaibi, Bassam Al-Shammari, Faris Al-Qahtani, Fahd Al-Qasem, Nawaf Al-Shanishani, Johar Jumah, Moaz Asiri, Nasser Al-Harthi, Abdullah Maghrabi, Omar Al-Dabal, Abdullah Al-Dossari, Ibrahim Asiri, Mohsen Fakihi, Abd al-Rahman al-Khudari, Osama Ba-Abdullah and Fahd al-Rudaini.

The Asian Cup toss placed the national team in Group D alongside Iran, Thailand and South Korea.

It is noteworthy that the national team finished earlier 3 stages of its preparatory program for the Asian Cup, which was represented in two camps in Dammam and another in the Spanish capital Madrid.