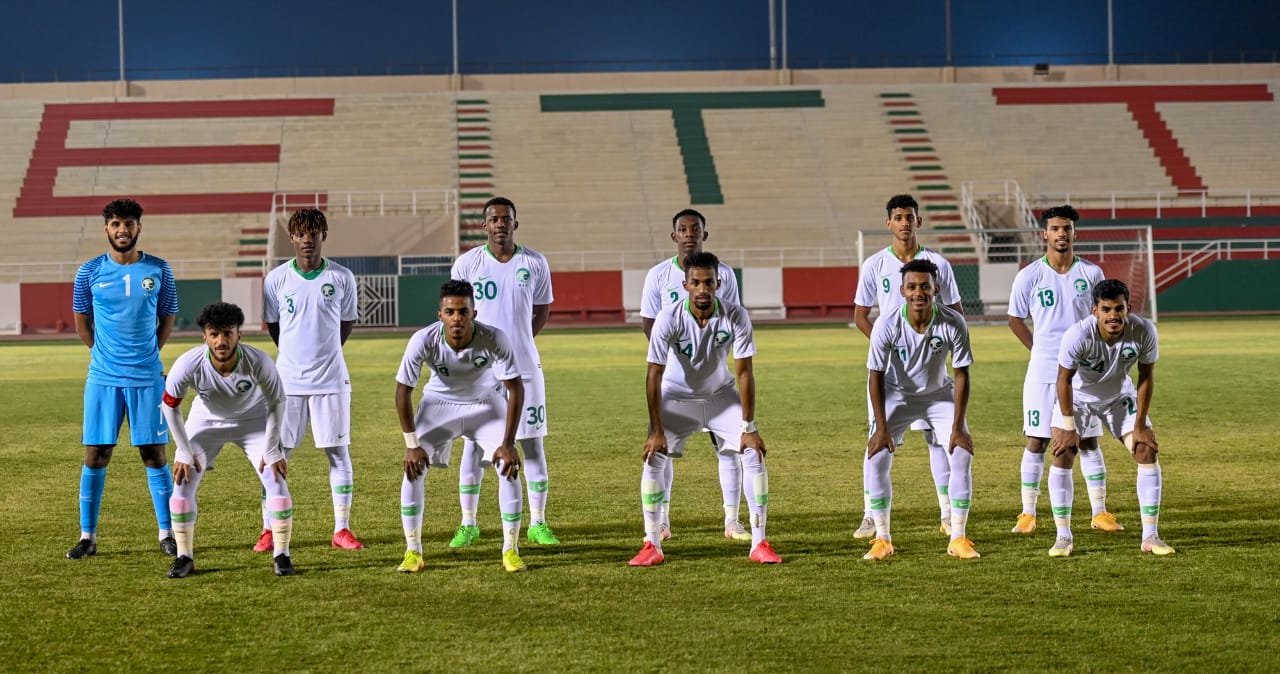 The under-19 national team opens Dammam camp with the participation of 28 players
2020-11-28
17:05:23
The under-19 national team will hold a preparatory camp in Dammam, from tomorrow, Sunday, to 14 December, as part of the preparation program for the U-19 AFC Cup 2020.

Saleh Al-Muhammadi, The coach of the national team, summoned (28) players to join the camp, and their names came as follows: Raed Azibi, Abd al-Rahman al-Sanbi, Mishari Senior, Abdullah al-Bishi, Khaled Daghriri, Muhammad al-Nakhilan, Rayan Hamed, Muhammad al-Dossari, Ali Fouad, Muhammad al-Yami, Nawwaf Al-Mutairi, Muhammad Al-Awfi, Ahmed Al-Nakhli, Salem Maqadi, Ziad Al-Juhani, Awad Al-Nashiri, Faisal Al-Ghamdi, Basil Al-Siyali, Wissam Al-Timbukti, Muhammad Al-Qahtani, Hazza Al-Ghamdi, Khalil Al-Absi, Rayan Al-Balushi, Muhammad Maran, Jaber Qaradi, Saad Al-Nasser, Issa Al-Zikr Allah, and Haitham Asiri.

On Monday evening, the national team is scheduled to open its training sessions at the reserve stadium of Prince Muhammad Bin Fahd Stadium.

It is reported that the national team comes in Group C of the U-19 AFC Championship 2020 in Uzbekistan which qualifies for the U-20 FIFA World Cup 2021 in Indonesia, alongside Australia, Vietnam, and Laos.