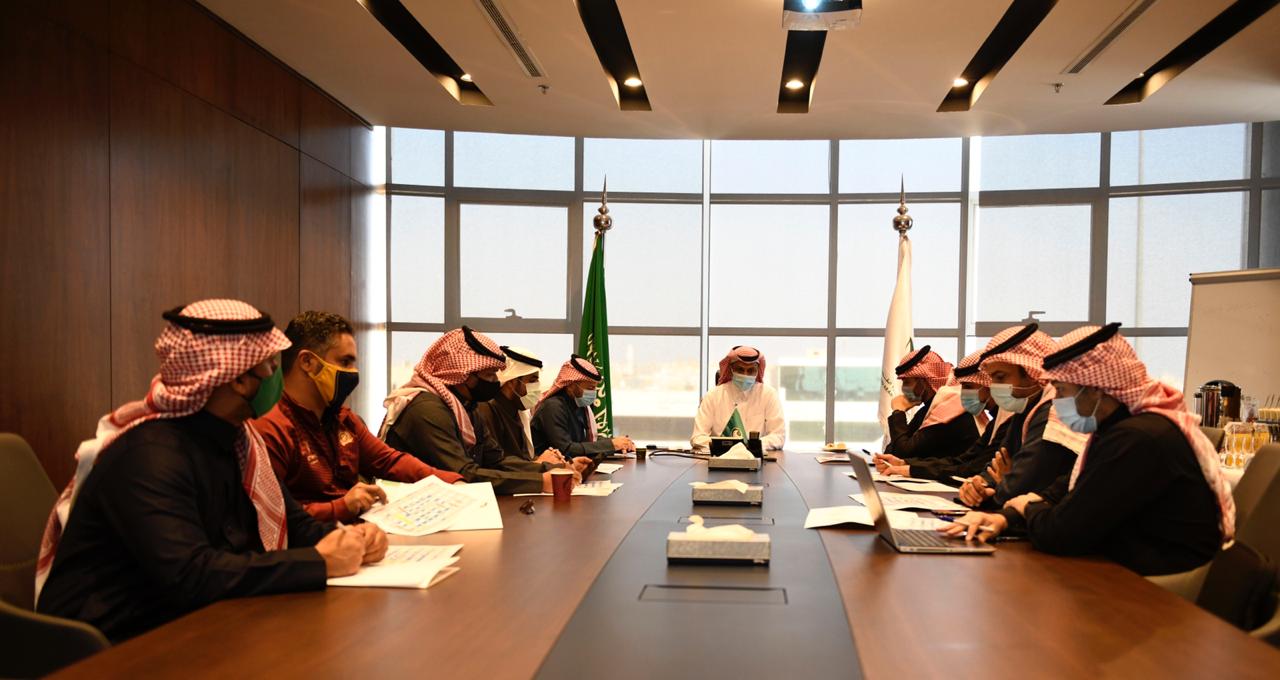 With the participation of SPL: The competitions hold a coordination meeting with the participating teams externally
2021-01-06
21:33:57
The Competitions Committee of the Saudi Football Association, headed by Naim Al-Bakr, and with the participation of the head of the competitions committee of the Professional League, Ahmed Al-Rashed, and a member of the committee, Abdul Majeed Al-Mansour, held a meeting today, Wednesday, with representatives of Al-Hilal, Al-Nasr, Al-Ahly, Al-Wehda and Al-Ittihad clubs, at the Federation headquarters in Riyadh.

The meeting was attended by Fahd Al-Mufarrej "Al-Hilal", Khaled Al-Ghunaiman "Al-Nasr", Muhammad Shelia "Al-Ahly", Sultan Azhar "Al-Wehda" and Hamid Al-Balawi "Al-Ittihad".

The meeting came to discuss the expected date for the AFC Champions League, arranging the calendar for the teams participating in that tournament, and the final of the Mohammed VI Cup for Champions Clubs, to which Al Ittihad qualified.