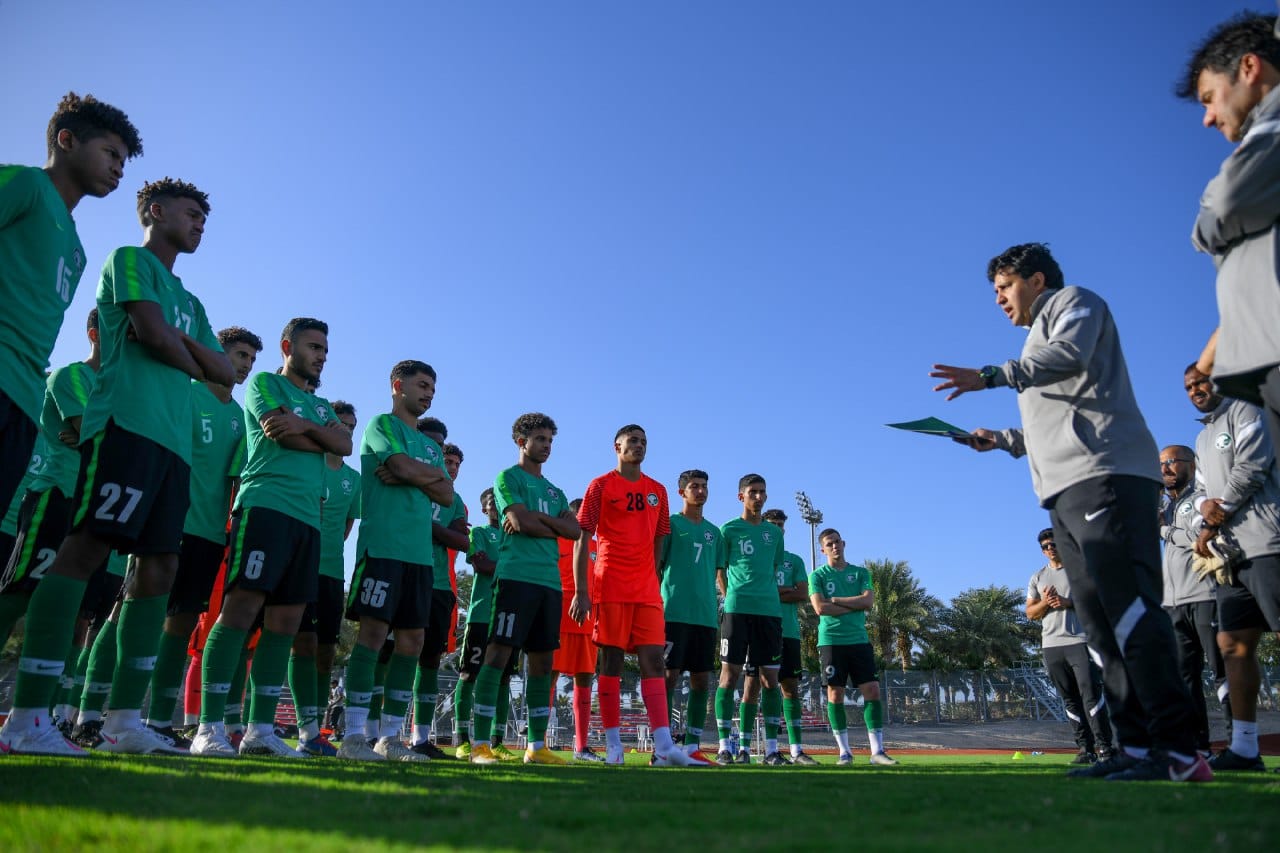 NT U20 holds an expeditionary gathering in the Jizan region
2021-02-19
17:17:52
The NT U-20 is holding an exploratory gathering in the Jazan region, from tomorrow, Saturday, to the twenty-fourth of February, as part of the third phase of the long-term preparation plan for the AFC U-20 2023 Cup.

The technical director of the national team, Saleh Al-Muhammadi, summoned (32) players to join the camp, whose names came as follows: Osama Al-Marmash, Mashaal Al-Mutairi, Ammar Al-Ammar, Ahmed Abu Rasin, Amran Al-Juhani, Muhammad Abdul-Rahman, Bandar Al-Shamrani, Hassan Rabie, Mishaal Al-Hamdan and Jawad Al-Mawled , Salem Al-Najdi, Turki Al-Jaadi, Mishaal Al-Dossary, Khaled Medad, Faris Al-Shehri, Abdul Rahman Al-Salami, Fahd Al-Talib, Abdul-Allah Farhat, Abdul-Hadi Al-Qahtani, Walid Al-Ayafi, Saleh Al-Rahmani, Muhammad Al Salem, Safwan Al-Juhani, Jawad Muhammad, Abdulaziz Al-Qahtani and Mishari Al-Moein, And Ahmed Al-Issa, Omar Al-Sharari, Ali Al-Jabea, Amer Abdul-Rahman, Mashaal Al-Harithi, and Muhammad Al-Drees

The national team is scheduled to open its training sessions tomorrow, Saturday evening, at the King Faisal Sports City Stadium.

It is worth noting that this gathering is the third in a long-term plan that includes several exploratory gatherings, followed by preparatory camps, in preparation for the AFC U-20 2023 Cup.