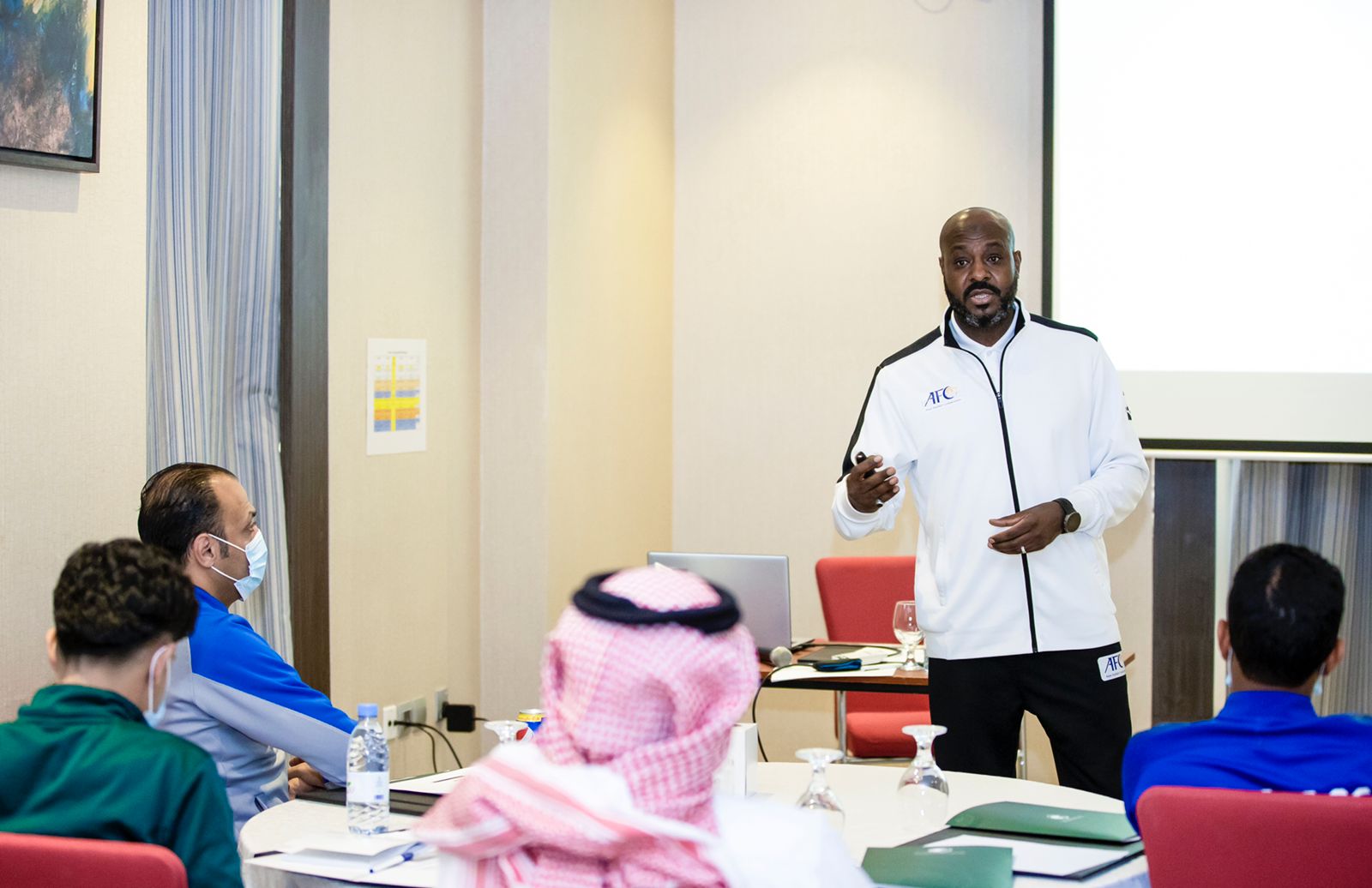 The Technical Committee launches a course to prepare and qualify the football teams administrators in Riyadh
2022-01-11
11:46:11
On Sunday, the football team administrative preparation and qualification course was launched, which will be held in Riyadh from January 9-15, under the supervision of the Technical Committee of the Saudi Arabian Football Federation.

It is the second course in a series of courses that will be implemented by the committee and targeting administrators working in clubs, as the first course was held in Dammam, noting that the course program is within its plan to be held in the main regions of Saudi Arabia as a first stage.

The course is scheduled to witness many lectures that deal with all aspects related to the preparation and qualification of the team administrators, during the lectures, which will be supervised by a member of the technical committee of the SAFF, Professor Dr. Ali Al-Ghamdi, the laws and regulations will be explained, the office and field tasks of the administrator, the relationship of the administrator with the various devices of the football team, the mental health of football players, self-development skills and effective communication for players and others.


The lectures witness the participation of a number of lecturers, including the President of the Competitions Committee in the Saudi Arabian Football Federation Naim Al-Bakr, President of the Professionalism and Player Conditions Committee Jaber Al-Juhani, President of the Technical Committee Turki Al-Sultan, Member of the Technical Committee Professor Dr. Ali Al-Ghamdi, Abdullah Al-Dakhil, Ali Al-Abdullah, Dr. Ibrahim Bakri, Dr. Faleh Abu Rjeleh, Dr. Yahya Al-Sharif, Dr. Abdul Rahman Al-Hazmi, Dr. Ahmed Moaidi, Dr. Rafiq Radwan, Dr. Abdulaziz Al-Mustafa, Dr. Muhammad Faqihi, Dr. Ghareeb Al-Showair, Captain Mushabab Al-Ziyad, Captain Khaled Al-Moajil, Captain Fahd Al-Mufarrej, Mr. Talal Al-Najjar, Mr. Muhammad Al-Saleem and Mr. Abdul Majeed Al-Mansour.