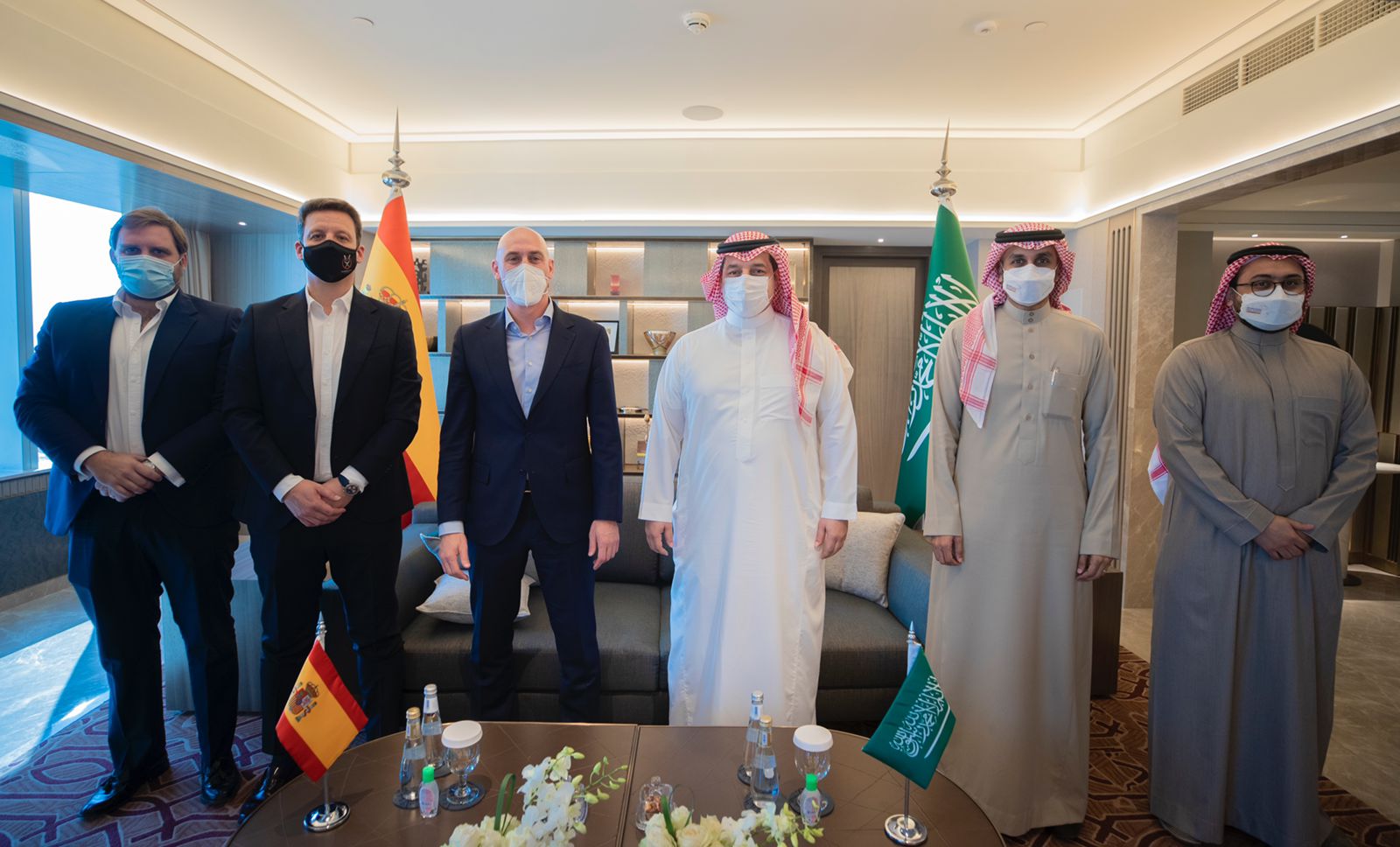 Al Misehal welcomes RFEF President on the sidelines of the Spanish Super Cup in Riyadh
2022-01-12
18:26:00
The President of the Board of Directors of the Saudi Arabian Football Federation, Yasser Al Misehal, met his counterpart, the President of the Royal Spanish Football Federation Luis Rubiales, today, Wednesday, on the sidelines of the Spanish Super Cup in Riyadh, which starts today and continues until January 16.

During the meeting, which was attended by the Secretary-General of the Saudi Arabian Football Federation Ibrahim Al Kassim, the Director of Institutional Relations of the RFEF Antonio Gomez Rayno, and the Director of International and Strategic Relations of the RFEF Jorge Moenkel, they discussed a work plan for the progress of the agreement signed between the Saudi and Spanish Federations.

The meeting also witnessed a review of ways to strengthen relations between the two federations and expand the agreement in order to achieve maximum benefit from the Spanish experience in various football fields.