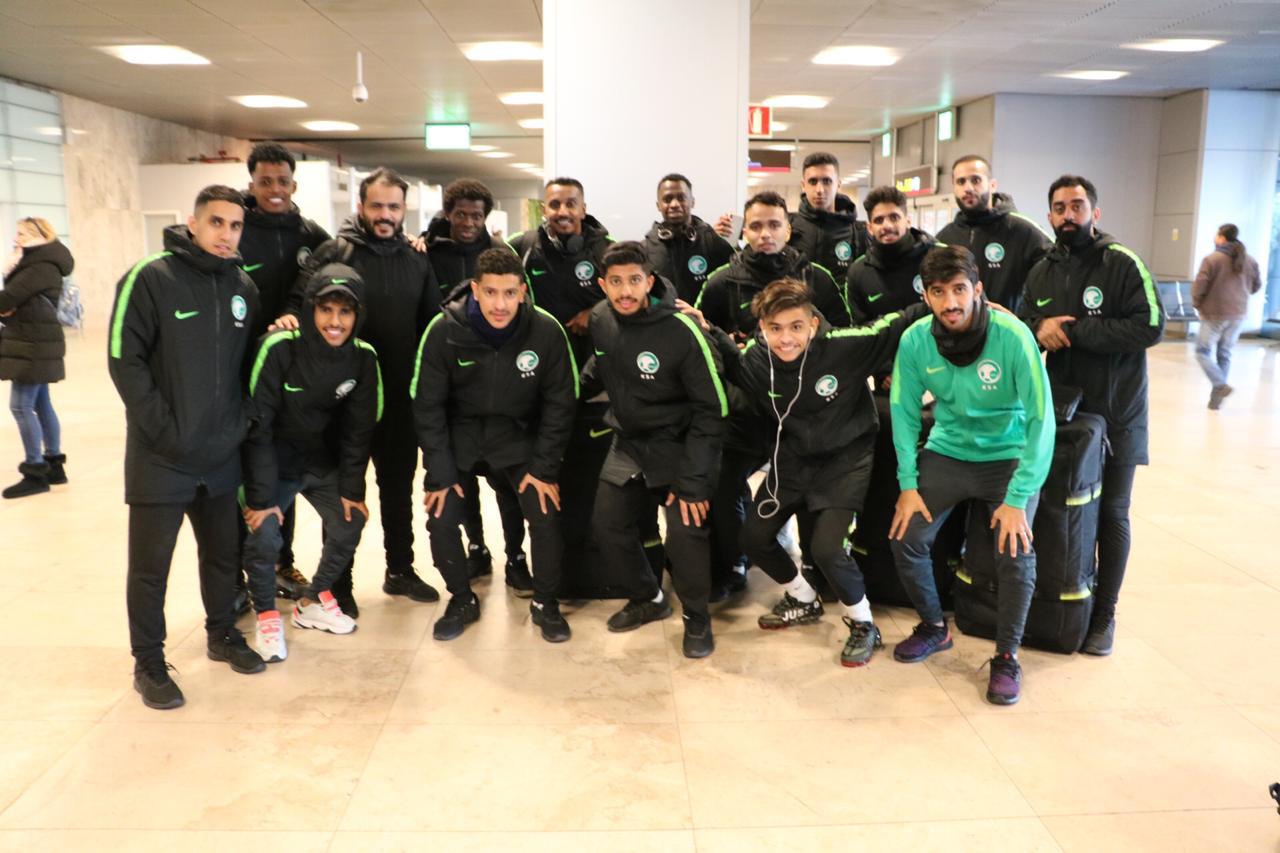 KSA mission arrives in Spain for a preparatory camp ahead of 2020 AFC Futsal Championship
2020-01-12
17:37:01
KSA mission arrives in Spain for a preparatory camp ahead of 2020 AFC Futsal Championship

The Saudi Arabian futsal national team, arrived in Spanish capital, Madrid, at Sunday morning, to hold a preparatory camp for 2020 AFC Futsal Championship, will last until the 28th of January.

This camp represents the second phase of the preparatory program for the 2020 AFC Futsal Championship, which will be held in Turkmenistan, next February.

The Saudi team mission chaired by Nasser Al-Qahtani, manager of the Saudi Futsal team.

The Saudi team squad for Madrid camp, includes 19 players, whose names are the following: Abdalla Kurdy, Abdalla Al-Shemri, Asaad Al-Saad, Nawaf AL Erwan, Faisal Al-Sultan, Mohamed Al-Khamas, Sultan Al-Dahim, Ibrahim Al-Eseri, Omar Al-Dobal, Mansour Al-Zahrani, Gohar Al-Gamah, Mohsin Fakehi, Nasser Al-Harthi, Moaaz Al-Eseri, Fahd Al-Redeni, Abdalla Al-Dossary, Abdelah Al-Etebi, Shady Al-Rezky and Naif Al-Qasebi.

The Saudi team will hold the first training session in Madrid camp, on Monday, under the supervision of coach Luis Fonseca.