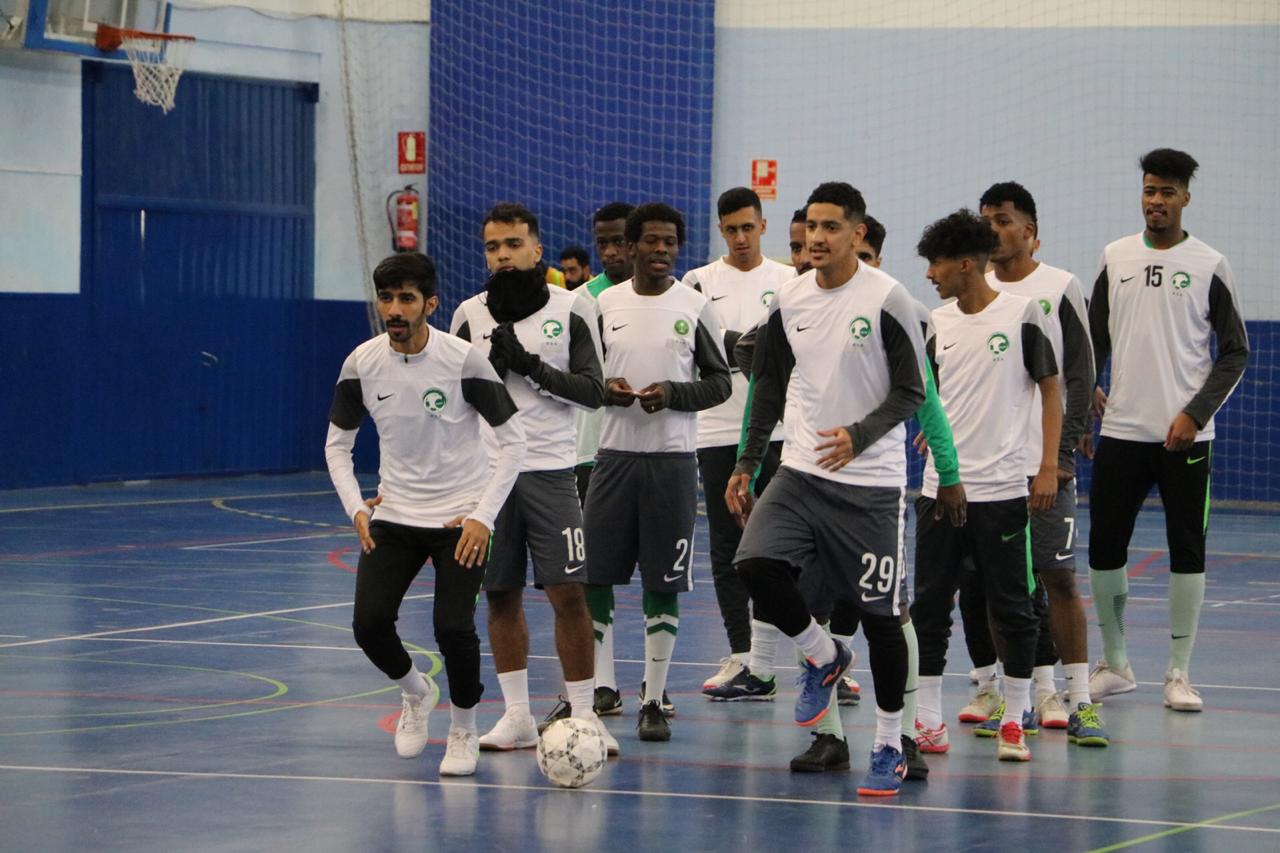 KSA futsal team opens training in Spain camp
2020-01-13
20:01:15
The Saudi Arabian futsal national team, opened training, on Monday, in Spain preparatory camp, which lasts until the 28th of January, within the second phase of preparations for 2020 AFC Futsal Championship, which will be held next February in Turkmenistan.
The Saudi team, held their first training, at Papillon arena in Madrid, under the supervision of Spanish coach, Luis Fonseca, who applied some physical exercises, then divided the players into groups to apply tactical exercises on pressing the opponent, before concluding the session with a tactical maneuver.
On the other hand, Fonseca urged the players during a meeting held a head of the training session to do their best and double their efforts in the coming period to achieve the targets of the Saudi team in the 2020 AFC Futsal Championship.