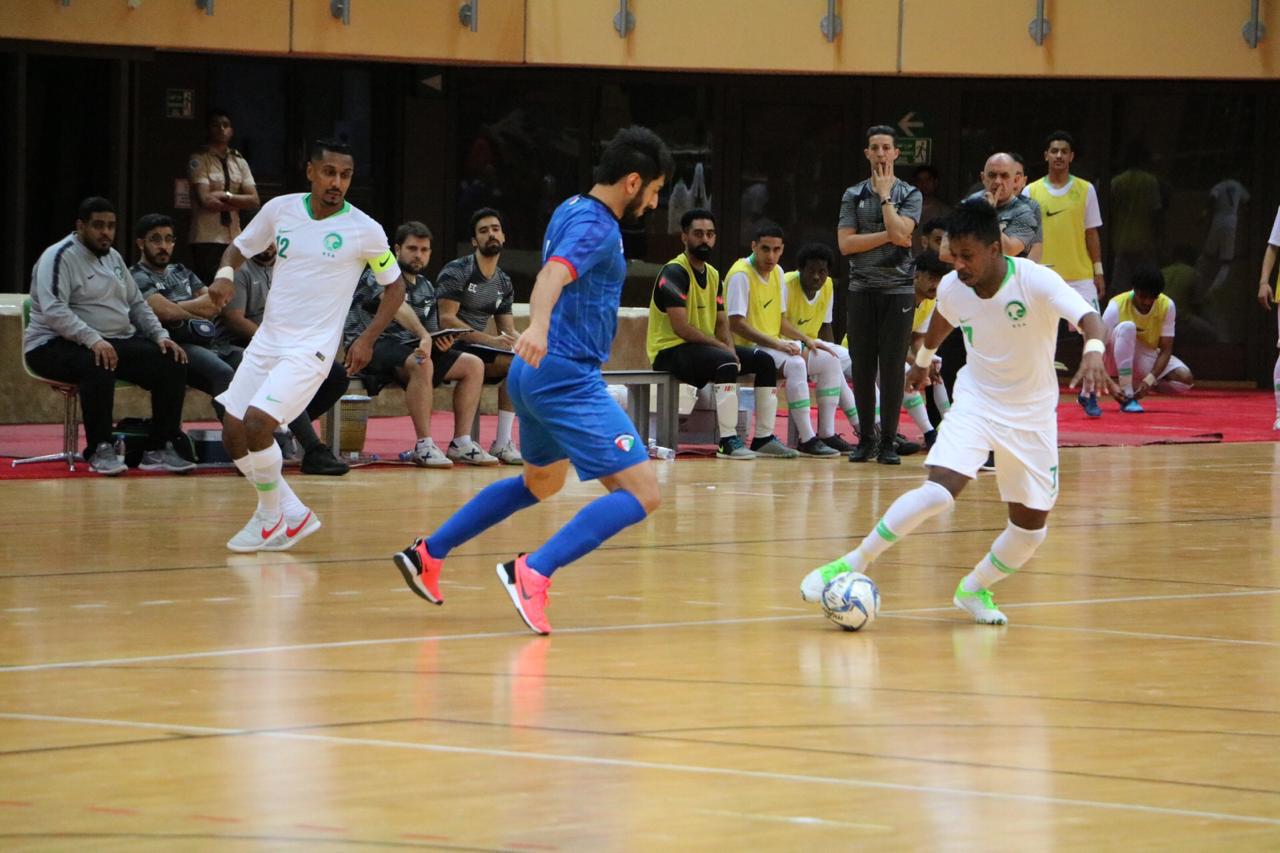 KSA futsal team concludes Damam camp with loss to Kuwait
2020-02-14
21:04:25
The Saudi Arabian futsal national team, concluded on Friday, Damam preparatory camp, which lasted for 14 days, and witnessed playing four friendlies, two against Kyrgyzstan, one against Tajikistan and the last one was against Kuwait.

The Saudi team lost to Kuwait 7-4 in friendly on Friday, in the last game in the camp which represents the technical preparatory program of the third phase of preparations for the 2020 AFC Futsal Championship, which will determine the qualified teams to the FIFA Futsal World Cup.

The Saudi team goals came via Nawaf El-Shensheni who scored a brace in addition to two goals from Mohamed Al-Kamas and Nawaf Al-Omran.

On the other side, Nawaf Al-Sadie, the Futsal and Beach Soccer department official, in the Saudi Arabian Football Federation, SAFF, presented a commemorative shield to Hussein Saleh Habbib, the manager of the Kuwaiti national teams.