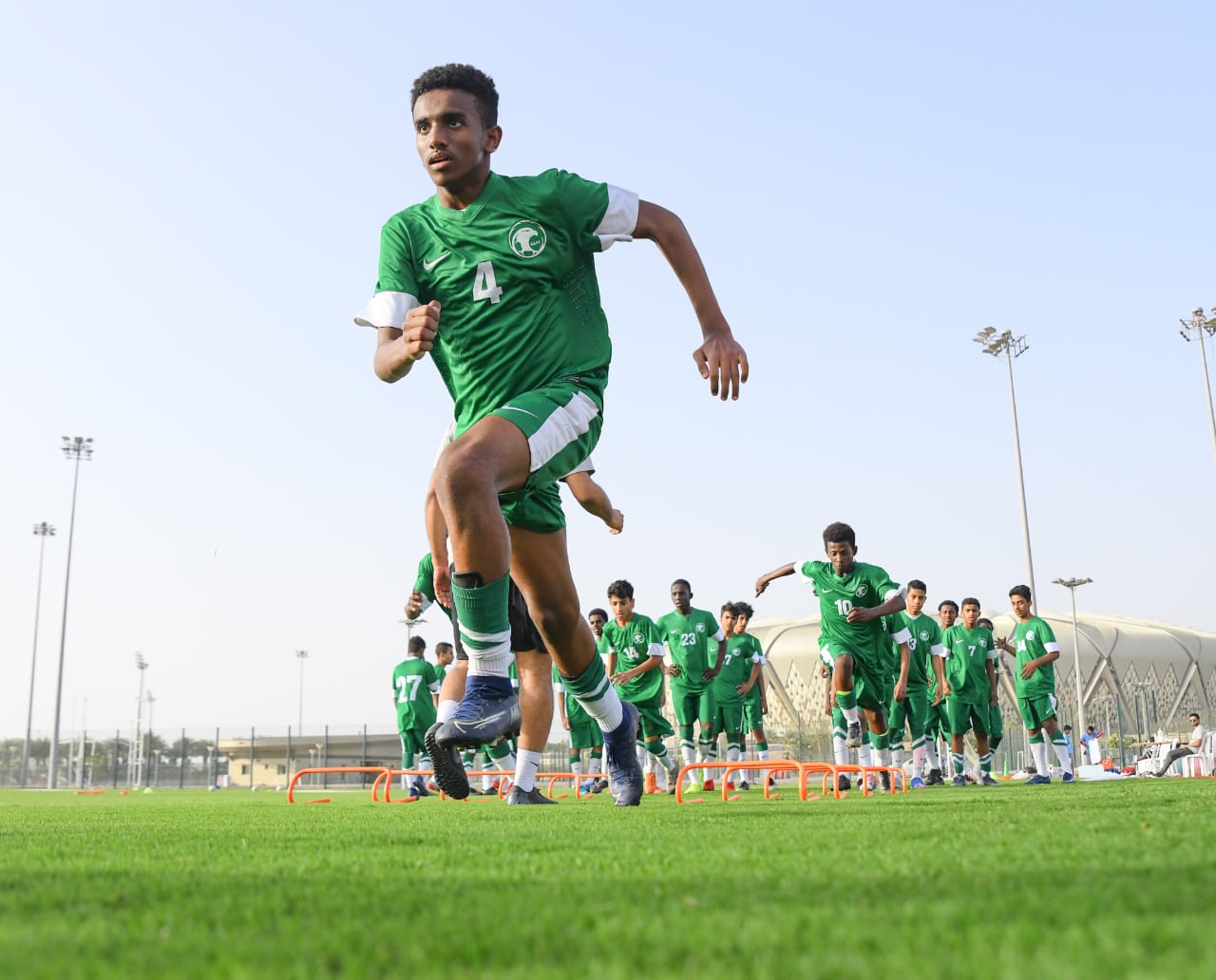 KSA U-14 team opens Jeddah camp with the participation of 34 players
2020-02-15
21:00:27
The Saudi Arabia U-14 national team, opened on Saturday, Jeddah preparatory camp which lasts until the 17th of February, within the Saudi junior national teams management strategy.

The Saudi team players trained at Saturday evening, at King Abdalla Sports City reserve Stadium, as the exercises varied between fitness and ball passing and receiving exercises.

For his part, coach mshabbab Al Ziyad summoned 34 players for the camp, whose names are: Salman Al-Shammari, Maysar Al-Jizani, Yasser Al-Dossari, Turki Al-Dossary, Omar Al-Maysari, Mahmoud Al-Bariah, Ali Al-Momttan, Abdul Aziz Al-Swailem, Abdulaziz Al-Dabbas, Hassan Al-Ahmad, Ammar Al-Hudaibi, Haydar Al-Saif, Riyadh Al-Yami, Ahmed Al-Rifai, Al-Walid Al-Saud, Zahir Al-Yami, Mazen Shiaan, Mohamad Al-Mawled, Nawaf Al-Jadaani, Husam Al-Omari, Abdul-Razzaq Awaji, Farhah Al-Shammari, Yassin Khaled, Abdullah Baghlaf, Suleiman Majrashi, Fahad Fallat, and Saad Al-Mutairi, Talal al-Otaibi, Abdullah Al-Ghamdi, AbdalRahman Al-Mawzan, Abdul Salam Barnawi, Abdul Rahman Al-Ghamdi, Hamad Al-Yusr, and Ayman Al-Mahri.