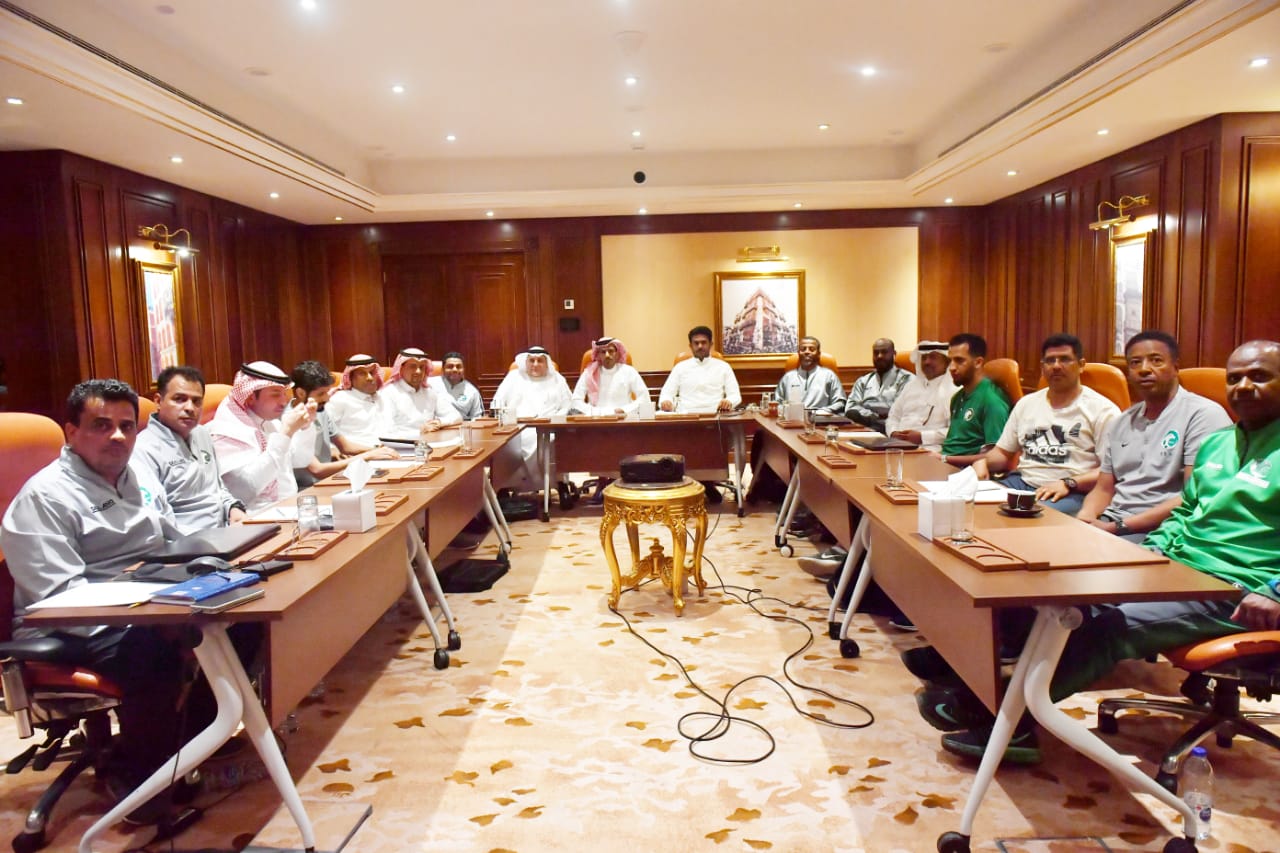 SAFF Department of Development holds first meeting for regional training centers managers
2020-02-16
19:47:01
The department of Development and Initiatives of the Saudi Arabian Football Federation, SAFF, held its first meeting for the managers of regional training centers.

The meeting was chaired by the manager of the department of Development and Initiatives in the SAFF, and board member of the SAFF, Bandr Al-Ahmadi, as the meeting witnessed a discussion on the matters related to developing the centers and its current work mechanism, in addition to discussing the work which has been achieved in the previous period.

The regional training centers initiative was held in Mecca, Medina, Riyadh, Damam, Jeddah, Tabuk, Gazan and Al-Ahsa, as it seeking an appropriate environment for the U-14 talents, who never played for national teams or clubs, the initiative received more than 2000 players, and tested their technical levels via exercises and tailored tests through filtering phases, before moving to training and development phases which includes more than 100 players in every position.