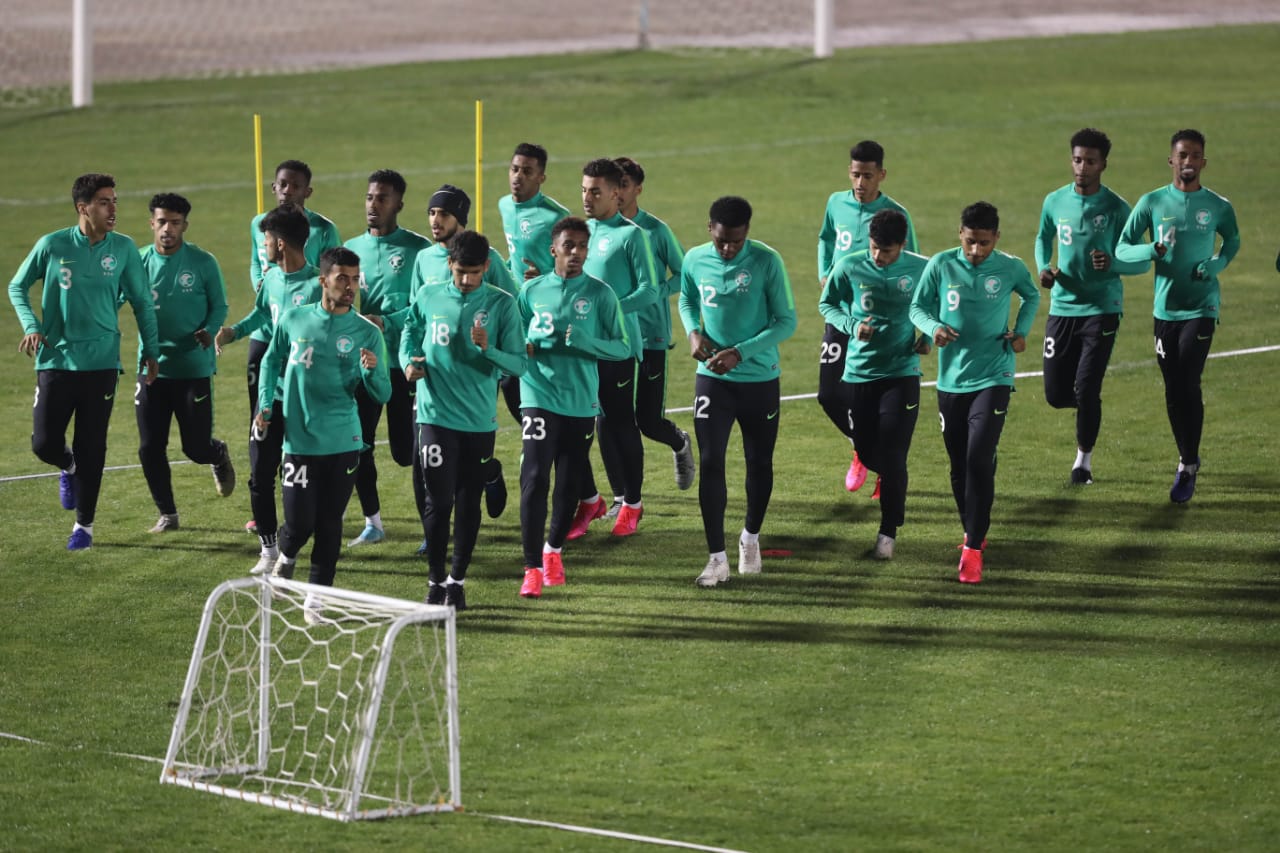 KSA Youth team raises preparations level for Arab Nations Cup
2020-02-16
21:52:50
The Saudi Arabia U-19 national team, continued training on Sunday, within preparations for the Arab U-20 Nations Cup, which will be held in Damam.

The Green Falcons trained at Sunday evening, at Al-Nahda Club Stadium, under the supervision of coach Bandr Basareh, who applied fitness and tactical exercises.

The Saudi team group in the Arab Nations Cup includes: Palestine, Algeria and Egypt, as they will face Palestine, before facing Egypt, then Algeria, on the 18th, 21st and 24th of February in a row.

On the other side, the organizing committee of the tournament held a technical meeting with representatives of the Saudi and Palestinian teams, during which the Green Falcons team was represented by director Ali Al-Hossainan, general coordinator Abdallah Al-Rashid, and inventory official Mohamed Al-Holel, during which the organizational and logistical files, statutes and by-laws of the tournament were discussed.

It must be mentioned that, the Saudi national team participation in the Arab U-20 Nations Cup comes within the second phase of the preparatory program for the AFC U-19 Championship, which will be held in Uzbekistan.