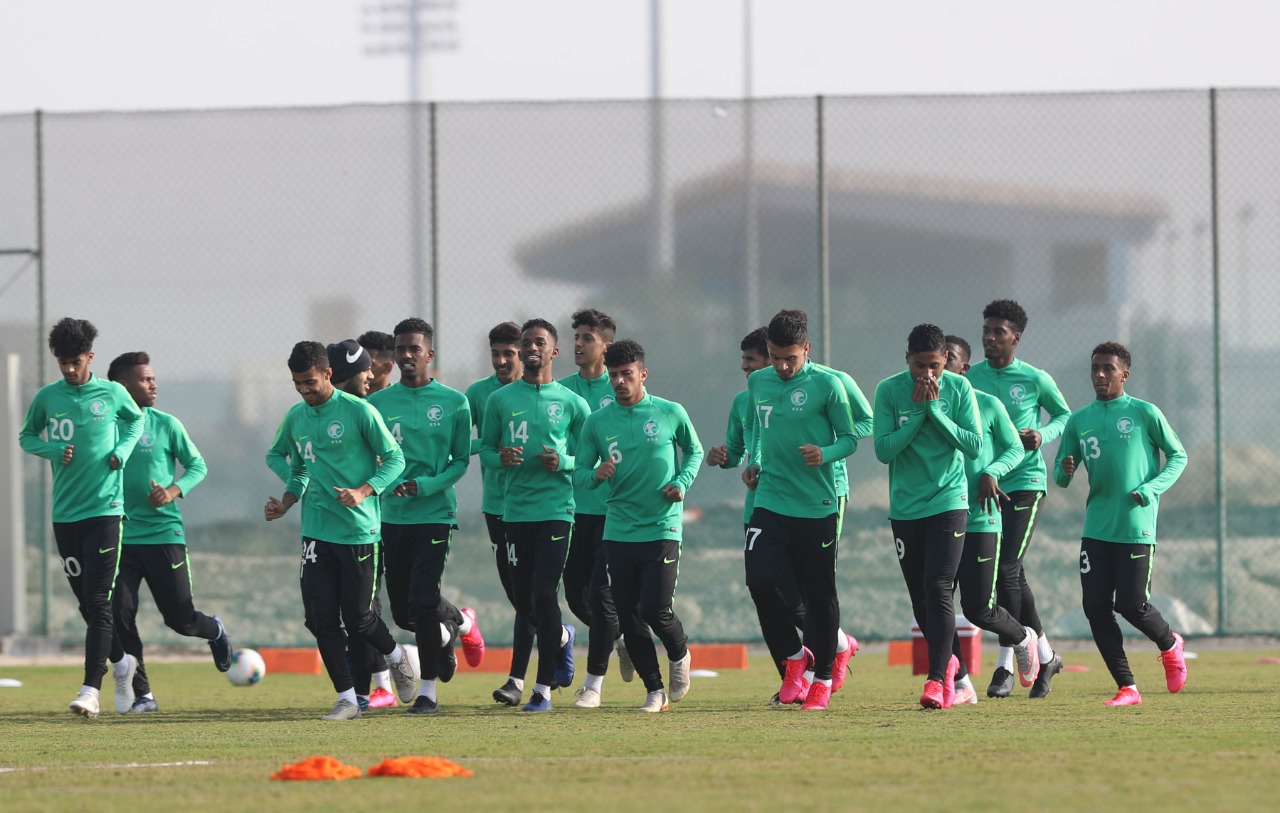 KSA Youth team opens Arab Nations Cup campaign against Palestine
2020-02-17
20:18:59
The Saudi Arabia U-19 national team, will open on Tuesday, their campaign, in the Arab U-20 Championship.

The Saudi team will face Palestine, at 2:45 P.M, at Prince Mohamed Bin Fahd, Damam.

On the ground, the Saudi team concluded preparations, for Palestine game on Monday, at Prince Mohamed Bin Fahd reserve stadium, with a training session focused on applying fitness and tactical exercises.


The Saudi team squad for the championship includes 23 players whose names are : Raed Azibi, Mashari Sinior, Sultan Al-Qahtani, Mohamed Al-Awfy, Nawaf Al-Metery, Saad Al-Mousa, Nawaf Al-Mutairi, Khaled Daghriri, Fahd Al-Dosari, Ali Al-Absi, Basil Al-Hadef, Faisal Al-Gamdy, Bassil Al-Siyali, Ziad Al-Juhani, Mohamed Mahrazi, Sultan Al-Anazi, Awad Al-Nashry, Hazzaa Al-Ghamdi, Ayman Yehia, Ahmed Al-Bassas, Haitham Eseri, Hassan Al-Ali, Mohamed Maran and Sultan Al-Serehy.


On the other side, Saudi U-19 manager Bandr Basareh, confirmed during the press conference, that the group is very strong, because of including tough teams like Egypt, Algeria and Palestine, pointing out that the strength of the teams will benefit their opponents.

Basareh stressed that he is confident in the Saudi team players, and their potential to present a strong tournament, adding that although the preparatory period was short, the players will do their best to win the opening match and the next games.