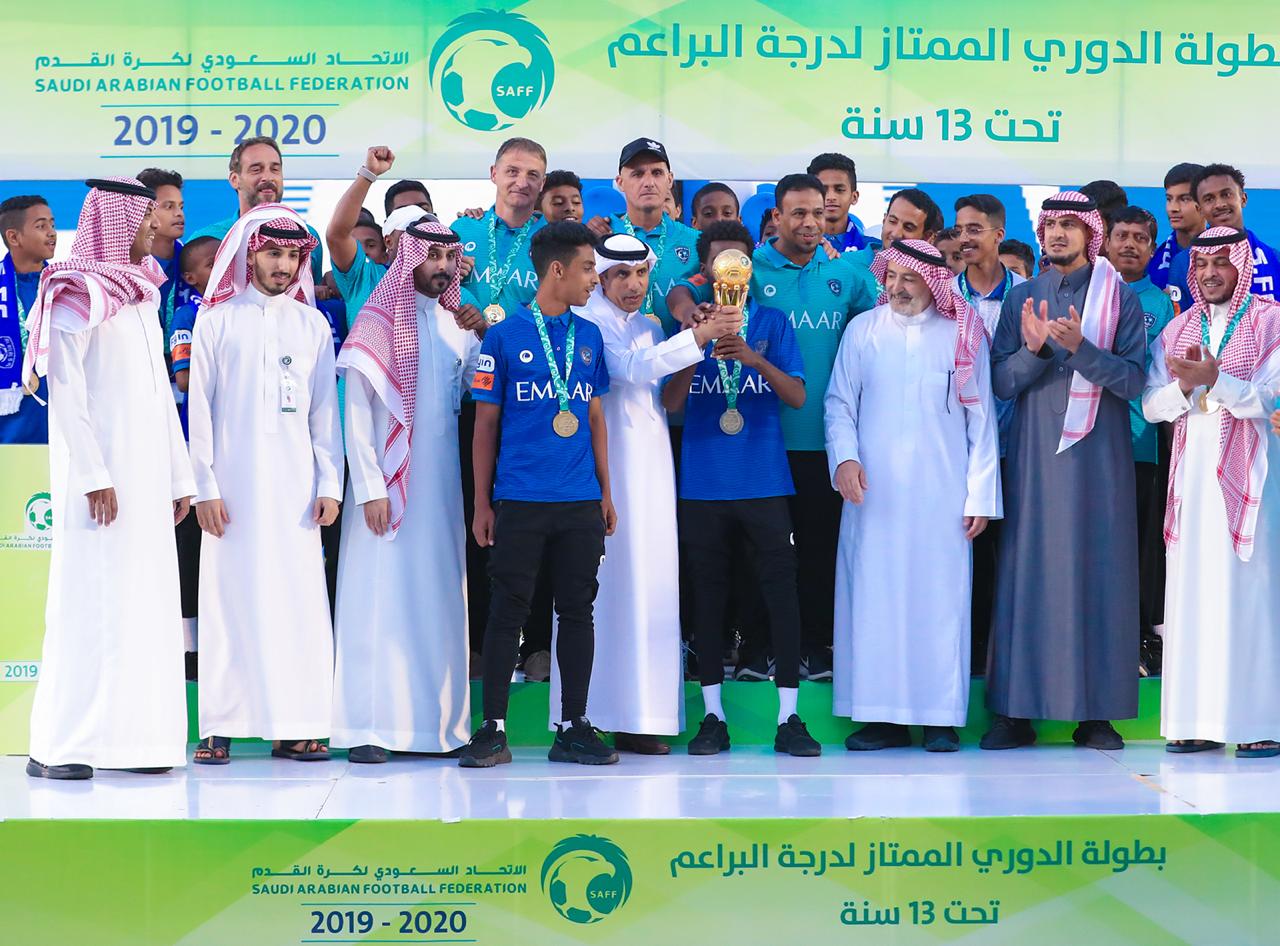 Al-Shehri crowns Al-Hilal with U-13 Saudi League
2020-03-09
19:11:42
SAFF member Moayed Al-Shehri crowned Al-Hilal players, on Monday, after they won U-13 Saudi League.

Al-Hilal ended the competition on the top with 37 points, while Al-Fateh finished in the second place with 34 points.

The coronation came after Al-Hilal Vs Al-Qadsiah match, which took place this afternoon at Al-Hilal Stadium, in the 21st round of the competition.