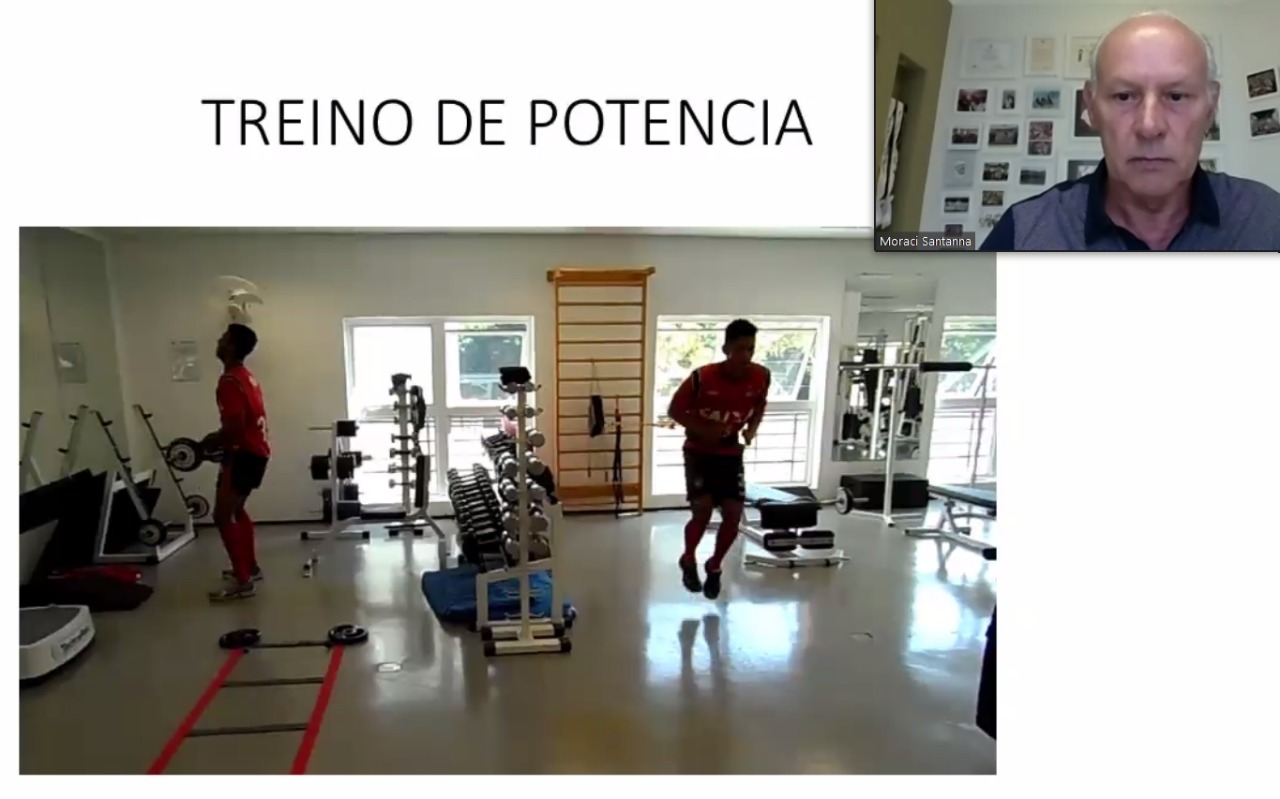 Brazilian Santana lectures about the methodology of physical preparation for footballers
2020-04-16
16:05:48
Brazilian Santana lectures about the methodology of physical preparation for footballers

Brazilian coach Maurice Santana gave a lecture yesterday, Wednesday, to national coaches within the remote continuing education program, which is being held by the technical committee in the SAFF.

The lecture was held under the supervision of Turki Al Sultan, the member of the Board of Directors, the Chairman of the Technical Committee, and Yahya Al Sharif, the Director of Education at the SAFF, and promptly translated by the national trainer and lecturer Mohammed Abduljawad, while 446 of coaches and those interested in technical affairs followed.

Santana, a fitness specialist, focused on the methodology of physical preparation for professional football players in Brazil.

After the lecture, Santana began discussion and dialogue with the coaches, where he received their questions related to aspects of fitness training for professional players.

In conclusion, Turki Al Sultan gave his thanks and appreciation to the leturer for the lecture and providing his experiences to the national coaches and thanked the national lecturer and the former international player Captain Mohamed Abduljawad for translating the lecture.

It is scheduled to complete the series of lectures on April 20 by British Stephen Constantin the lecturer at the International Federation of Football "FIFA" to talk about what is going on between the two halves of the game technically and the method of discovering the talented players.