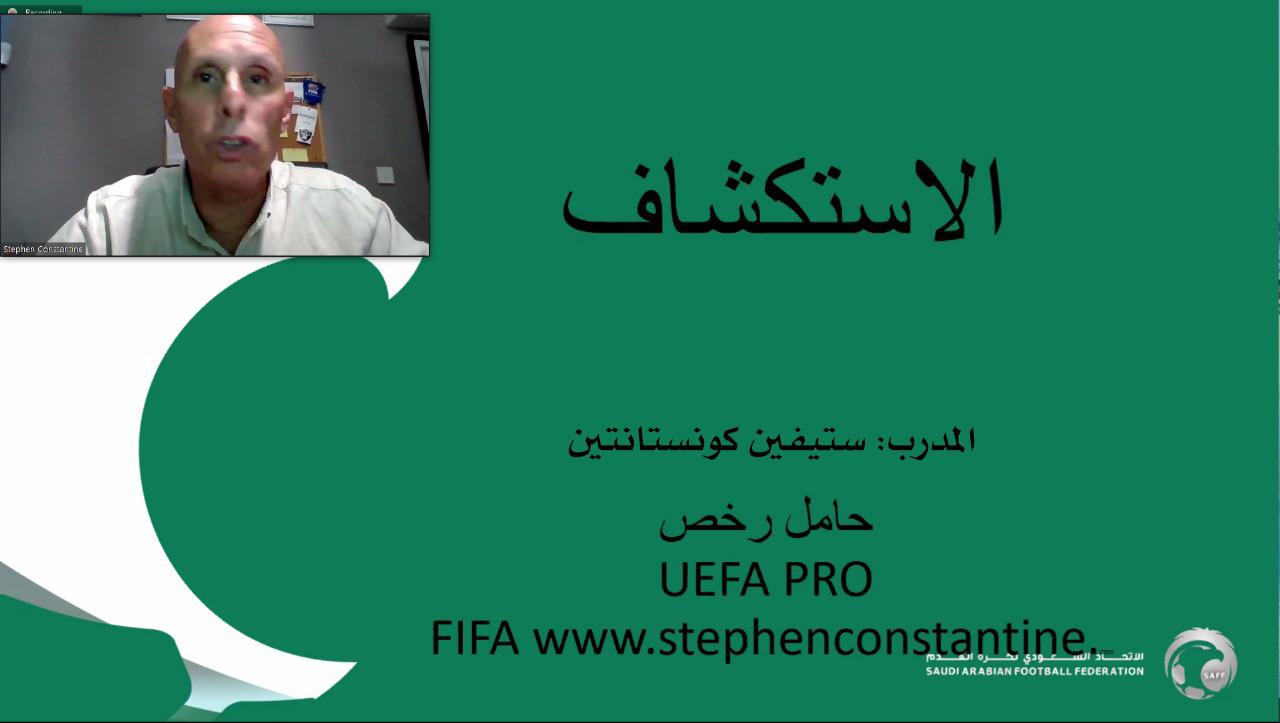 Constantin, The lecturer at FIFA, gives a lecture to national coaches
2020-04-21
22:09:10
Lecturer at FIFA Stephen Konstantin, gave a lecture to national coaches within the remote continuing education program which is being held by the technical committee of the SAFF.

The lecture was held under the supervision of Turki Al Sultan, the member of the Board of Directors, the Chairman of the technical committee, and Yahya Al Sharif, the Director of Education at the SAFF, with the participation of 488 coaches and those interested in the technical affairs.

Konstantin focused during the lecture on a technical comparison between Prince Mohammed bin Salman Professionals Cup League, and 7 European leagues. He also talked about the discovery of the talented and he mentioned the importance of what happens between the two halves.

After the lecture, the international lecturer began discussion and dialogue with the coaches, as he received their questions.

In conclusion, Turki Al Sultan gave his thanks and appreciation to Lecturer Konstantin for the valuable lecture and the transfer of his experiences to the national coaches, and to Dr. Abdulaziz Al Hassan, Head of the English Language Department at the Faculty of Languages and Translation at King Saud University, who translated the lecture into Arabic.