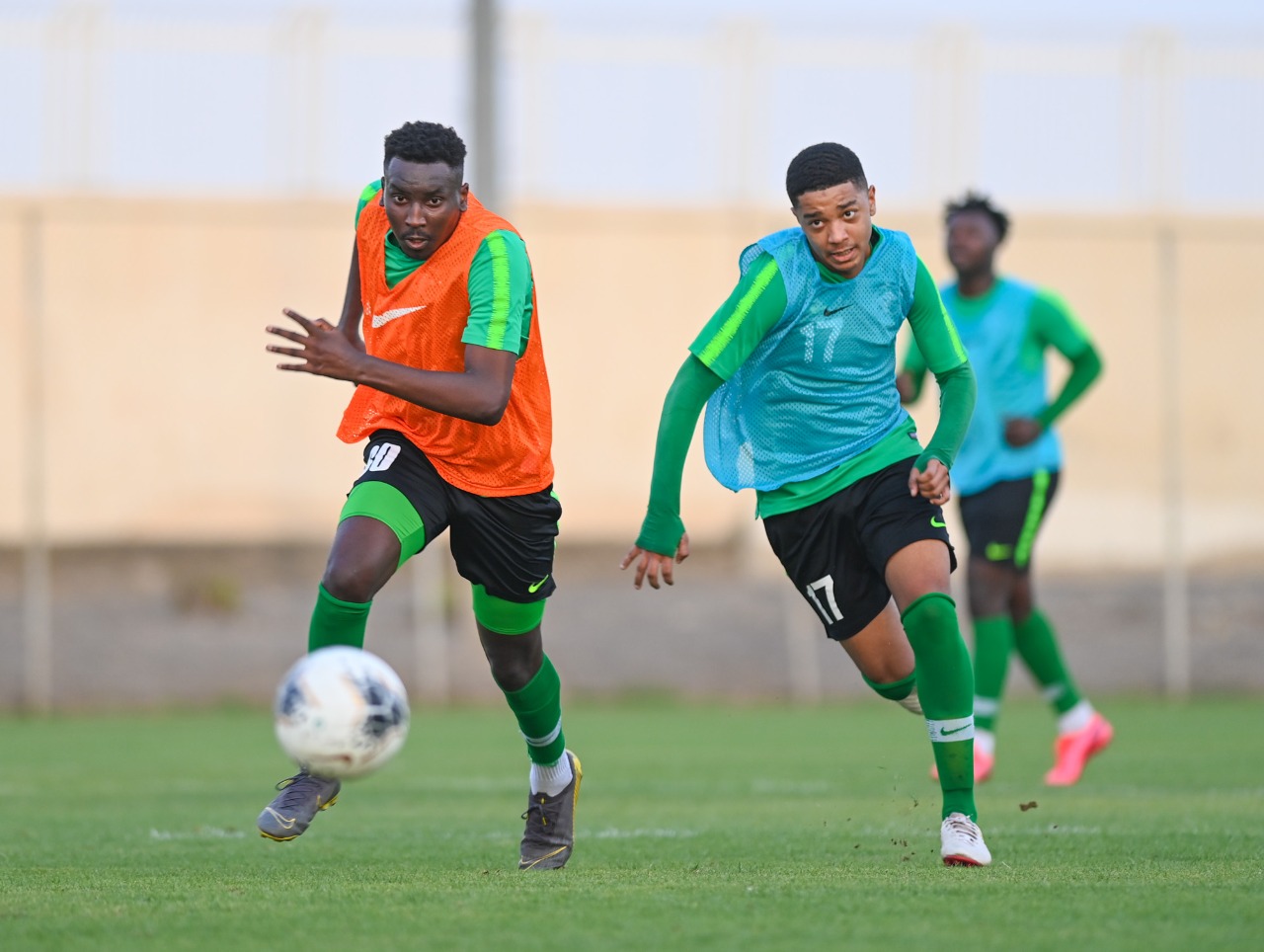 Green youth launches "Abha camp" in preparation for the Asian
2020-07-05
20:44:05
On Sunday, the national team under-19 launched its training as a part of its preparatory camp in the city of Abha, which comes as part of its preparatory program for the Asian U-19 Cup 2020 in Uzbekistan, which is scheduled to start in mid-October.

Al-Akhdar conducted this evening its training session on the "Reserve Stadium" in Prince Sultan bin Abdulaziz Sports City, during which they focused on exposing the players to various fitness and tactical exercises.

The coach of national team, the Dutch Damien Hertog, called (39) players for the camp, whose names came as follows: Raed Azibi, Saad Al-Qarni, Meshari Sinior, Malik Al-Tawleh, Abdul Rahman Al-Sanabi, Khaled Daghriri, Muhammad Mahrizi, Saad Al-Musa, Manaf Abu Yabis and Basil Al-Hudayf, Nayef Asiri, Ali Al-Abssi, Nawwaf Al-Mutairi, Fahad Abdul-Jawad, Nawaf Al-Mufarraj, Muhammad Al-Awfi, Basil Al-Siyali, Abdullah Al-Rubaie, Faisal Al-Ghamdi, Meshal Al-Subiani, Moayad Al-Shawa'i, Ziad Al-Juhani, Awad Al-Nashiri, Saad Al-Nasser, Abdullah Maatouk, and Turki Al-Mutairi, Ahmed Bassas, Nawaf Al-Osaimi, Ahmed Al-Ghamdi, Hazaa Al-Ghamdi, Sultan Al-Anazi, Muhannad Majrashi, Khalil Al-Absi, Haitham Asiri, Ayman Yahya, Sultan Hawsawi, Hassan Al-Ali, Rayan Hamza, and Muhammad Maran.

It is noteworthy that the toss of the AFC U-19 Championship 2020, which qualifies for the U-20 World Cup 2021, placed the national team in Group C alongside with Australia, Vietnam, and Laos.

On the other hand, coach Damien Hertog held a meeting with the players at the beginning of the camp, during which he urged them to give their best during this period, highlighting the importance of the next stage, which includes a preparatory program till the Asian Championship qualifying for the youth World Cup.

In his speech, the Dutch Herzog explained to the players the mechanism of work in general, as well as; the goals for the next stage, hopeful to put enough efforts to achieve the critical goal of qualifying for the FIFA U-20 World Cup 2021 in Indonesia.