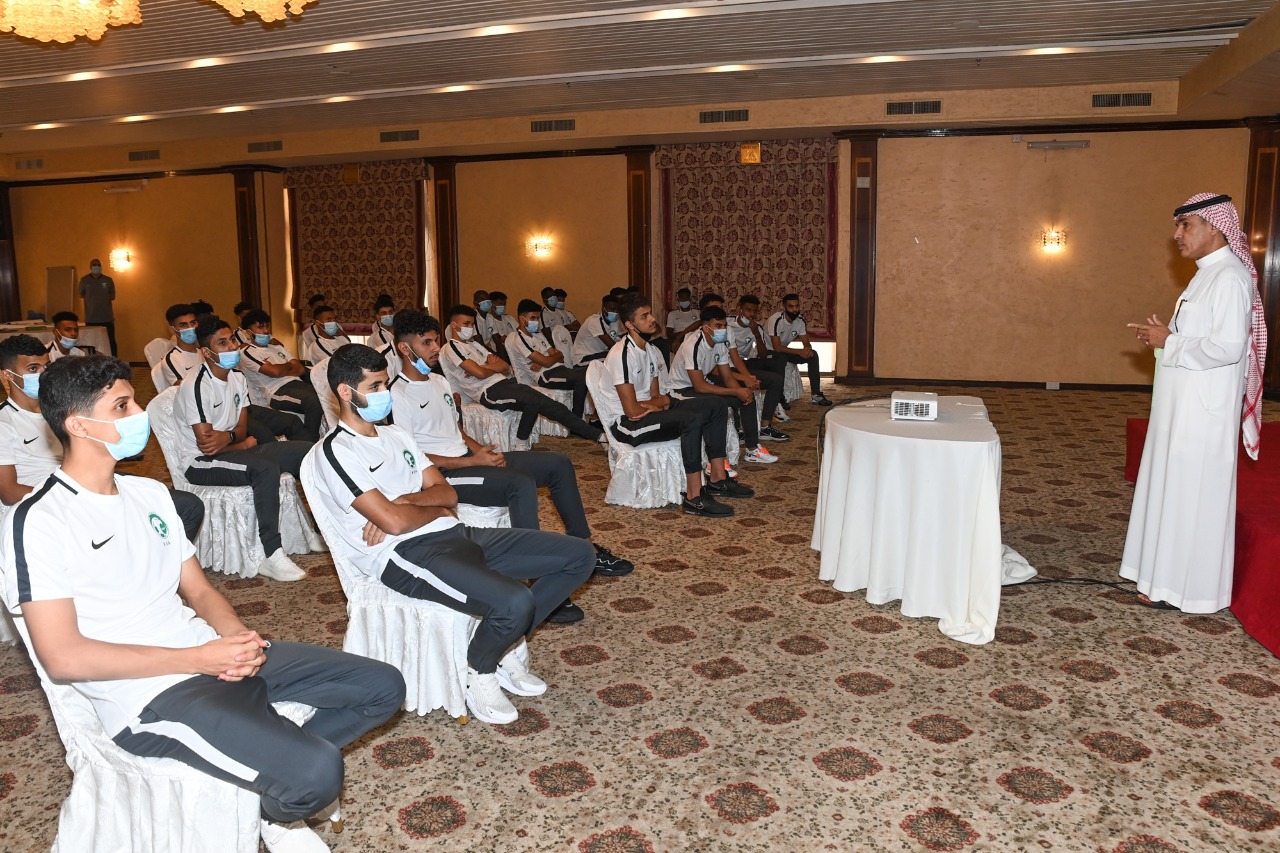 Dr. Al-Muqrin meets with the NT U19 players in "Abha camp"
2020-07-07
17:33:56
A member of the Board of Directors of the Saudi Football Association supervising the Sunni national teams, Dr. Khalid bin Muqrin held a meeting with the players, during which he urged them to focus on the goals previously set for the next stage, asking them to make the utmost efforts to reach these goals.

Dr. Bin Muqrin praised the high discipline shown by the players inside and outside the stadium, wishing that " Al-Akhdar " would succeed in keeping his Asian title and reaching the World Cup.

On the field level, the national team under-19 was satisfied on Tuesday morning, within its preparatory camp in the city of Abha, which comes within the framework of its preparatory program for the Asian Cup U-19 Championship 2020 in Uzbekistan, with a retrospective training in the gym in their residence.

Tomorrow, Al-Akhdar will continue his training in the morning and evening periods.

It is noteworthy that the toss for the AFC U-19 Championship 2020 in Uzbekistan and qualifying for the U-20 World Cup 2021 in Indonesia, put the national team in the "third" group next to the teams of Australia, Vietnam and Laos.