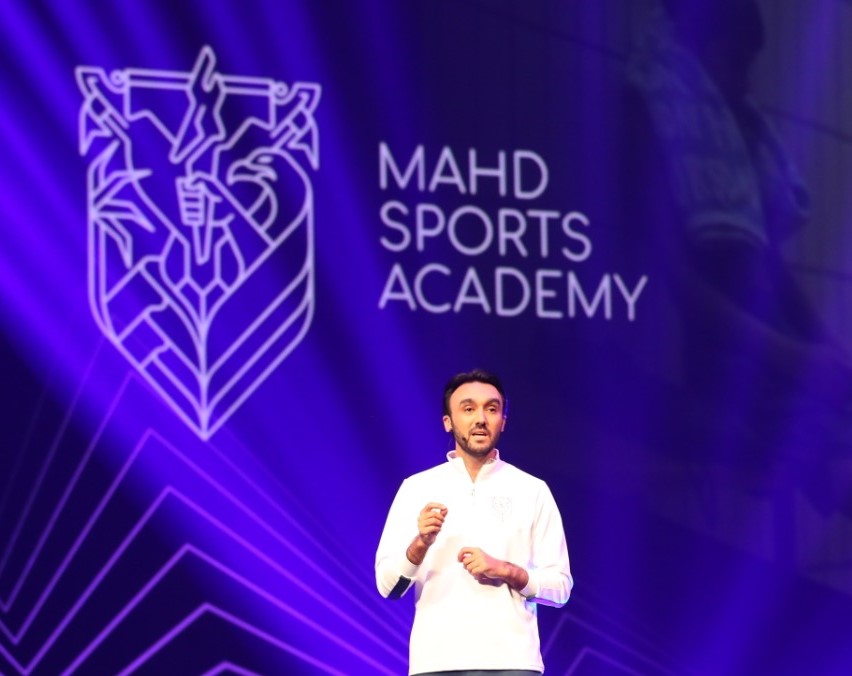 Al-Mishal congratulates His Excellency the Minister of Sports on the occasion of the launch of the Mahd Academy
2020-07-27
23:57:00
The President of the Saudi Football Association, Yasser bin Hassan Al-Mishal, congratulated His Excellency, Minister of Sports, His Royal Highness Prince Abdulaziz bin Turki Al-Faisal on the occasion of launching the "Mahd" Academy, which aims to discover talented people in the early stages in preparation for honing their talent.

Al-Mishal considered that the academy represents a historical national project in harmony with the development vision of the Kingdom, a vision that enjoys unlimited support from rational leadership, in order to establish a road map and a global system towards the Saudi athletes' industry.

The President of the Saudi Federation thanked His Highness the Minister of Sports for his great support to all sports in the Kingdom, especially football, through the use of the latest practical and scientific standards and in partnership with specialized international expertise.

Al-Mishal expressed his wishes for the CEO of the "Al-Mahd" Academy project, Abdullah Bin Faisal Hammad, to be successful in his mission and contribute to creating a new generation of Saudi sports champions.

Al-Mishal praised the support of FIFA President Gianni Infantino for the academy through his speech at the opening ceremony and his encouragement to the academy, hoping that this project will result in the creation of a new sports generation that contributes to achieving national achievements.