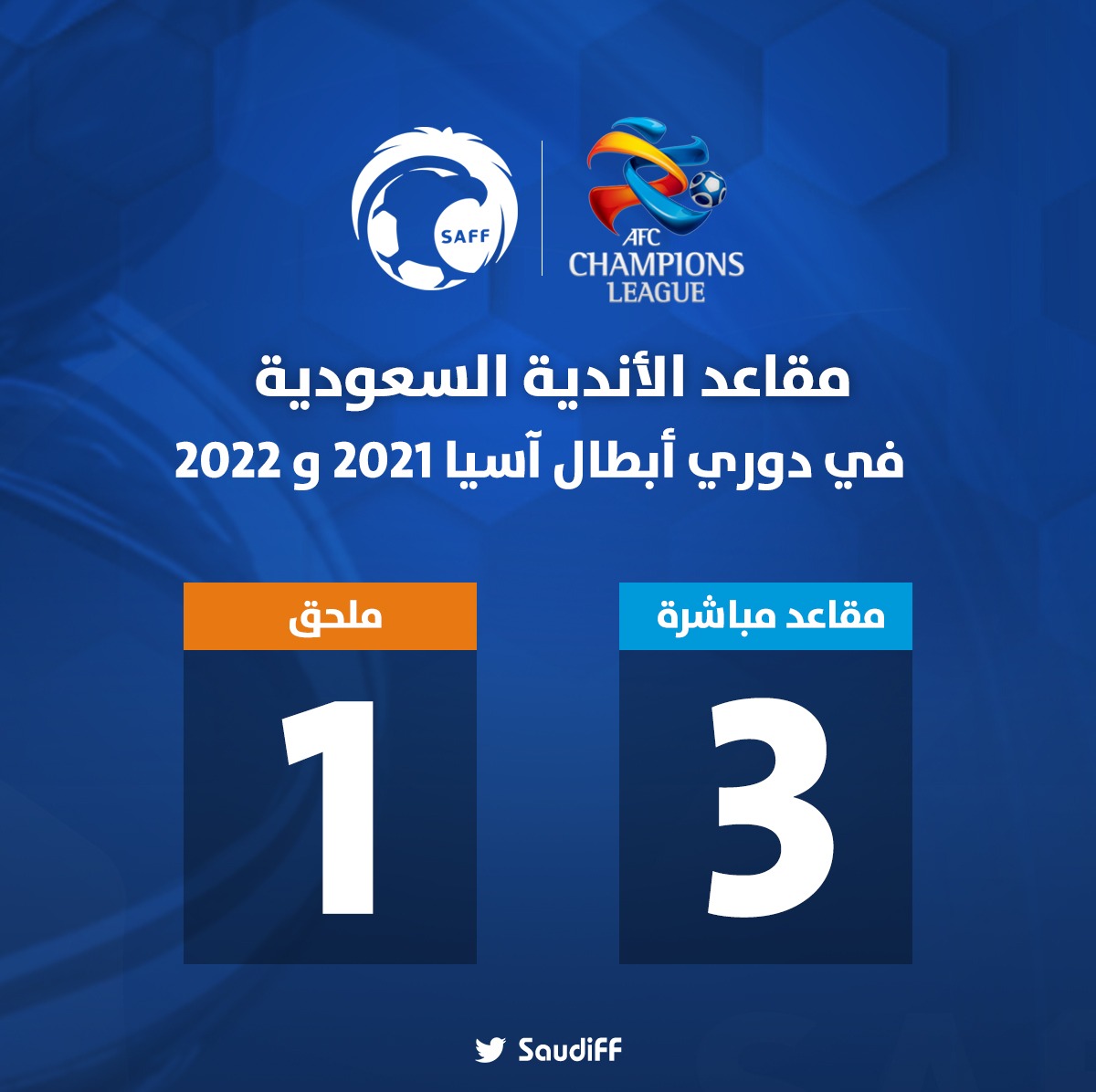 The Asian adopts the maximum limit for Saudi seats in the AFC Champions League 2021 and 2022
2020-07-29
17:35:37
Saudi clubs have officially won the maximum seats in the AFC Champions League for the next two versions 2021 and 2022.

The Asian Football Confederation adopted, today, Wednesday, "3 direct seats + an extension seat" for Saudi clubs in the AFC Champions League.

According to the AFC assessment, the two countries with the highest rankings in the West and East divisions get the maximum limit, and this evaluation depends on the results of the teams in the championship during the past four years.

Saudi clubs presented distinguished results in the last version, where Al-Ittihad, Al-Ahly, Al-Nasr and Al-Hilal clubs reached the 16th round and Al-Ittihad, Al-Nasr and Al-Hilal continued to the quarter-finals, while Al-Hilal managed to achieve the title.

For his part, President of the Saudi Football Association Yasser bin Hassan Al-Mishal appreciated the unlimited support from the wise leadership of the clubs and the football sector in general, and the efforts made by the Saudi clubs and the outstanding technical performance, which paid off by achieving many achievements for Saudi football at all levels.

Al-Mishal thanked the Minister of Sports, Prince Abdulaziz bin Turki Al-Faisal, for his efforts and follow-up in order to advance Saudi sports, hoping that the kingdom's clubs will continue to represent the country in an honorable way in all forums.