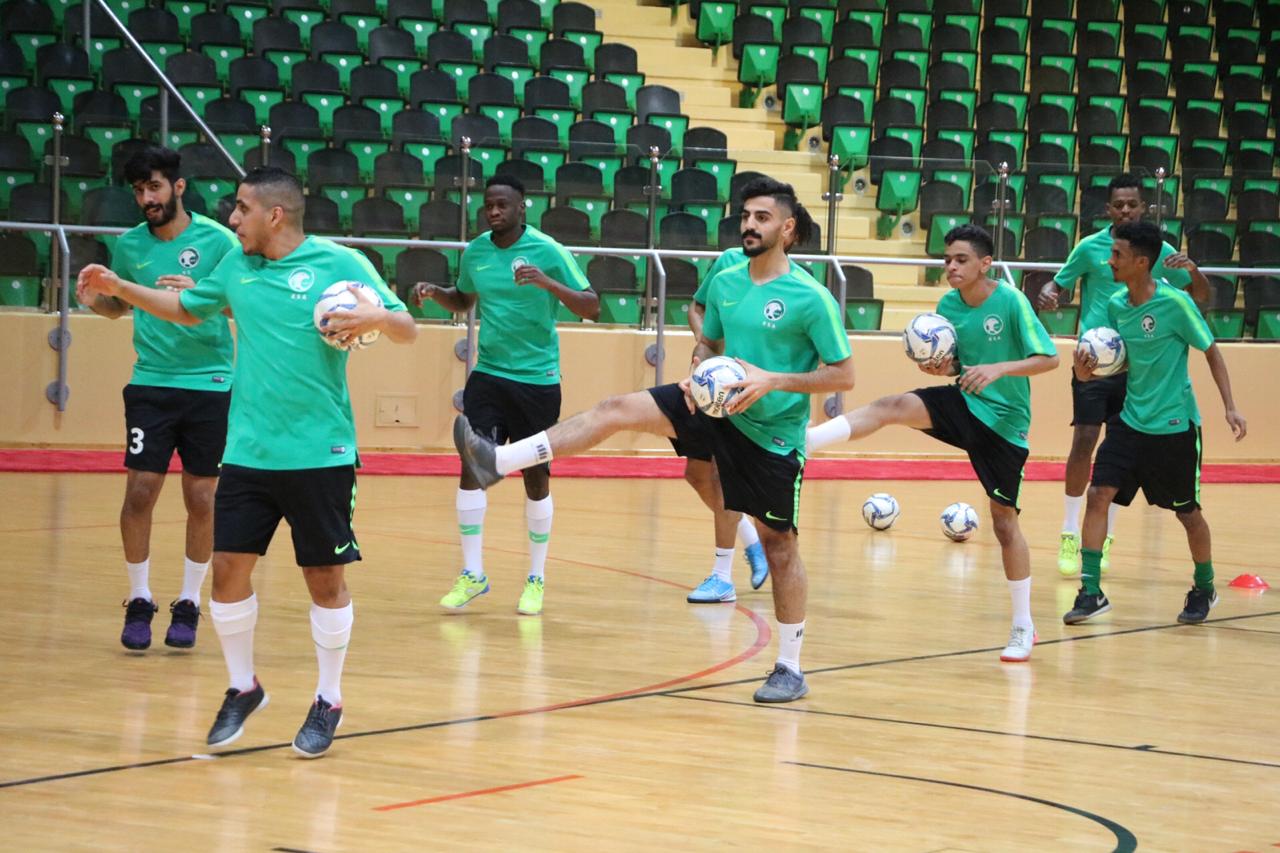 Saudi national Futsal team launches its camp in Dammam
2020-09-13
22:27:09
On Sunday, The national futsal team launched its training camp in Dammam, which will continue until September 30, in preparation for the AFC Futsal Cup scheduled from 2 to 13 December in Kuwait and qualifies for the World Cup "Lithuania 2021".

Nasser Al-Qahtani, the team director was keen to hold a meeting with all members of the mission, and asked them to double the effort in the current period and to adhere to the instructions issued by the technical and administrative staff, whether inside or outside the playground.

The team conducted its first training session at the Ministry of Sports hall under the supervision the Spanish coach Luis Fonseca, as he focused on fitness practises and physical exercises, then implementing a number of technical games, before concluding the training session with a mini match inside the hall.

It is noteworthy that the Asian Cup draw placed the national team in Group D, alongside Iran, Thailand and South Korea.