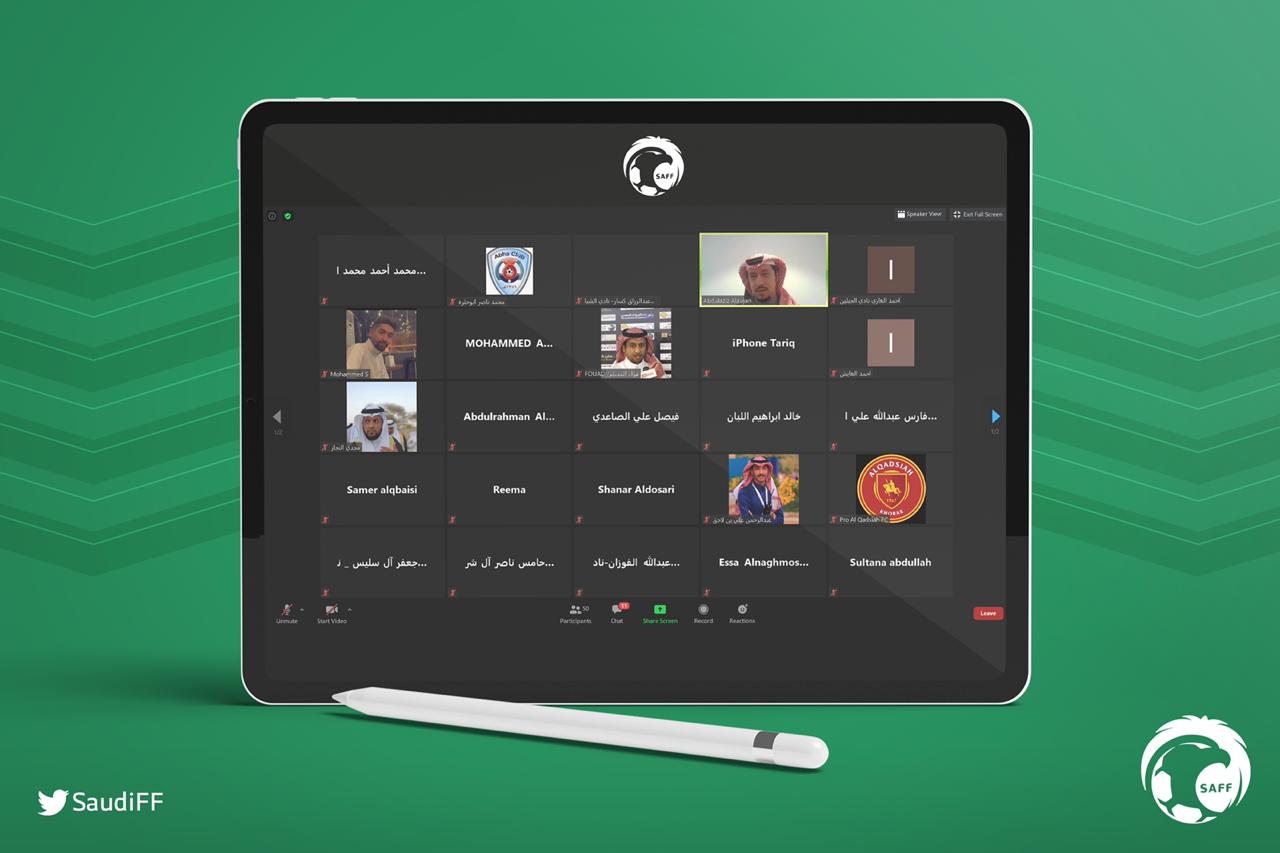 The Professionalism Committee holds a video meeting with the clubs' professional managers
2021-01-10
18:41:28
Today, Sunday, the Professional Committee and the Status of Players of the Saudi Football Association held a video-conference meeting with the professional directors of the Prince Mohammed bin Salman Professional Cup League, Prince Mohammed bin Salman League for first-class clubs and second-division clubs.

The meeting was moderated by the Executive Director of the Committee, Abdulaziz Al-Aujan, in the presence of the Committee Chairman, Jaber Al-Juhani. To clarify and facilitate the procedures for registering players in the second "winter" registration period for the 2020-2021 sports season.

During the meeting, the committee clarified all the remarks of the registration requests it encountered from the clubs during the first "summer" registration period, and indicated all the regular procedures that contribute to the speedy processing of registration requests.