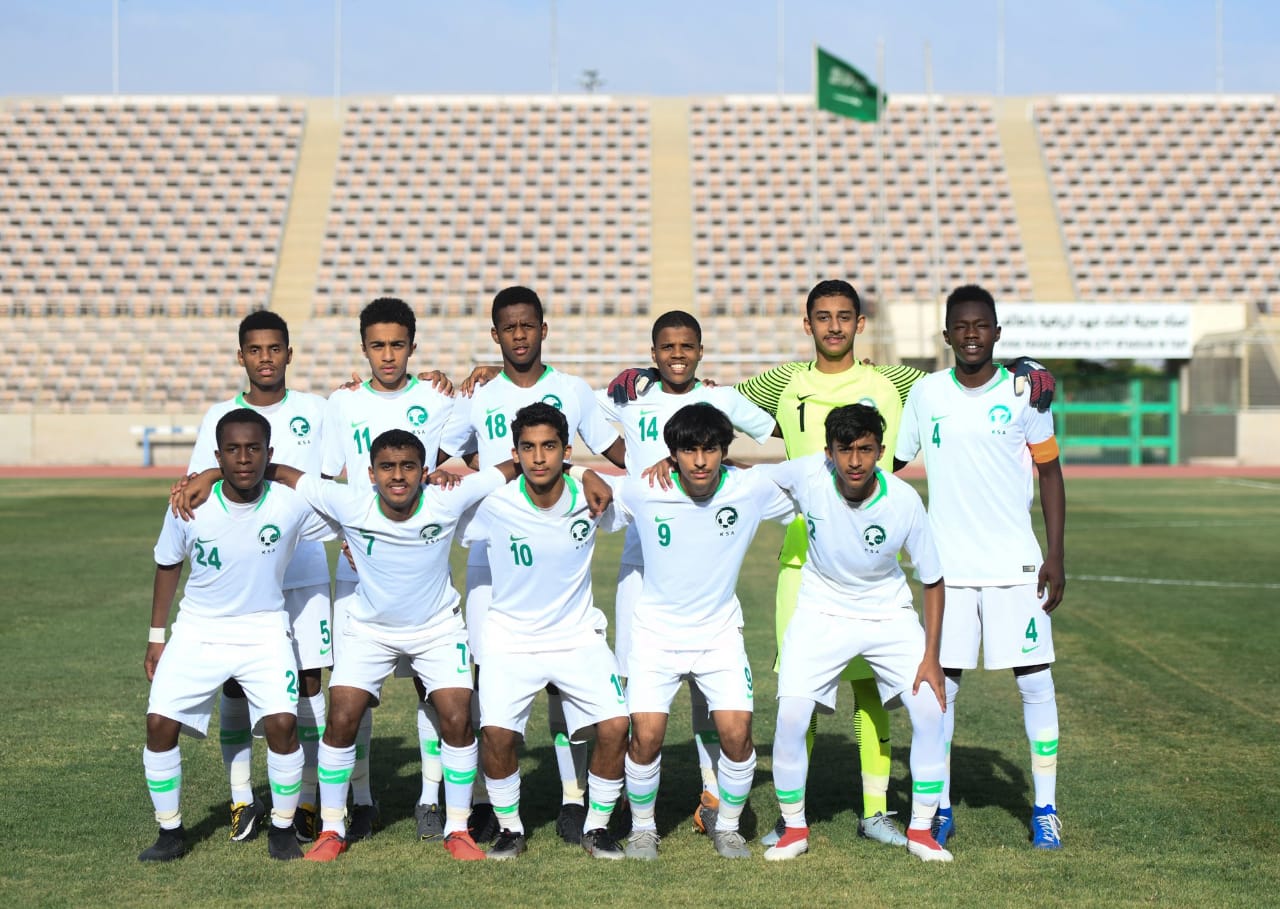 Saudi U-16 team starts training in eastern province camp
2019-08-22
23:20:11
Saudi U-16 national team, started training, on Sunday, within the eastern province preparatory camp, which lasts until the second of September, within the preparations for The AFC U-16 Championship qualifiers.
On the ground, the Saudi team trained, at Prince Saud Bin Jalawi Sport City Stadium, as the players applied several physical and tactical exercises.
Coach Abdelwahab Al-Harbi summoned 26 players for the camp, whose names are: Badr Al-Omeir, Abdelaziz El-Elwa, Fawaz Al-Meteri, Nassr Al-Beshan, Walid Ayash, Majid Al-Khalifa, Mohamed Soliman, Mohnad Barah, Nawaf Shiaan, Ahmed Al-Galidan, Fawaz Al-Hamd, Faisal Abdelwahid, Mohnad Al-Yehia, Saleh Bernawi, Abdlla Al-Zeid, Abdalla Al-Soelah, Badr Al-Moled, Soealim Al-Menhali, Hassan Sofinai, Khalid Magrashi, Belal Al-Dawaa, Ali Abdelraaouf, Sohaib Al-Zeid, Azam Al-Hasen, Raki Hussien and Abdelmegid Al-Anzi.
The Saudi team will face Oman, Syria and Pakistan in Group D in the qualifiers, which will be held in Dammam, at the middle of next month.