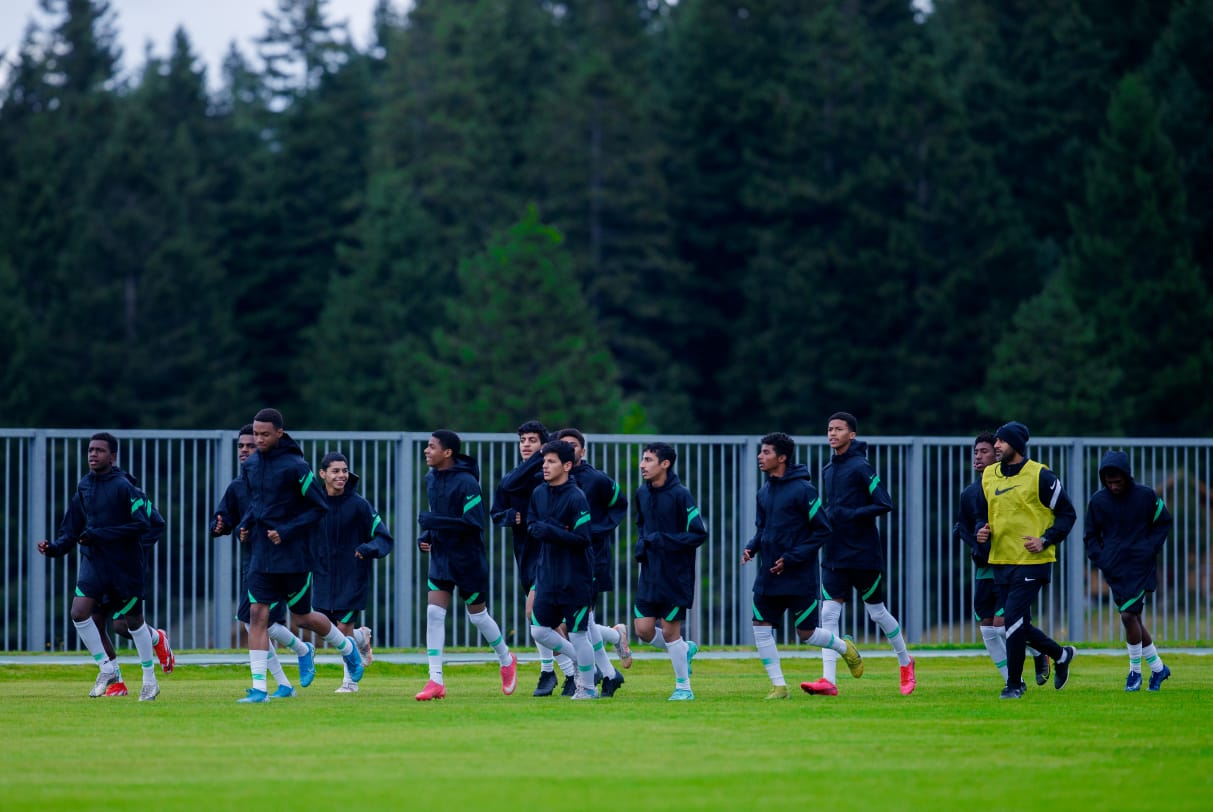 The NT U-17 starts its preparatory camp in Slovenia
2021-08-29
19:44:20
Today, Sunday, the under-17 national team opened its preparatory camp in Slovenia, which runs until the eighth of next September, as part of the fourth phase of the long-term preparation plan for the U-17 AFC Cup 2023.

The under-17 national team players conducted their training session this evening, under the supervision of coach Abdel wahab Al-Harbi and the assistant technical staff.

It is worth noting that this camp is the fourth in a long-term preparation plan that began with exploratory camps, followed by preparatory camps, in preparation for the U-17 AFC Cup 2023.