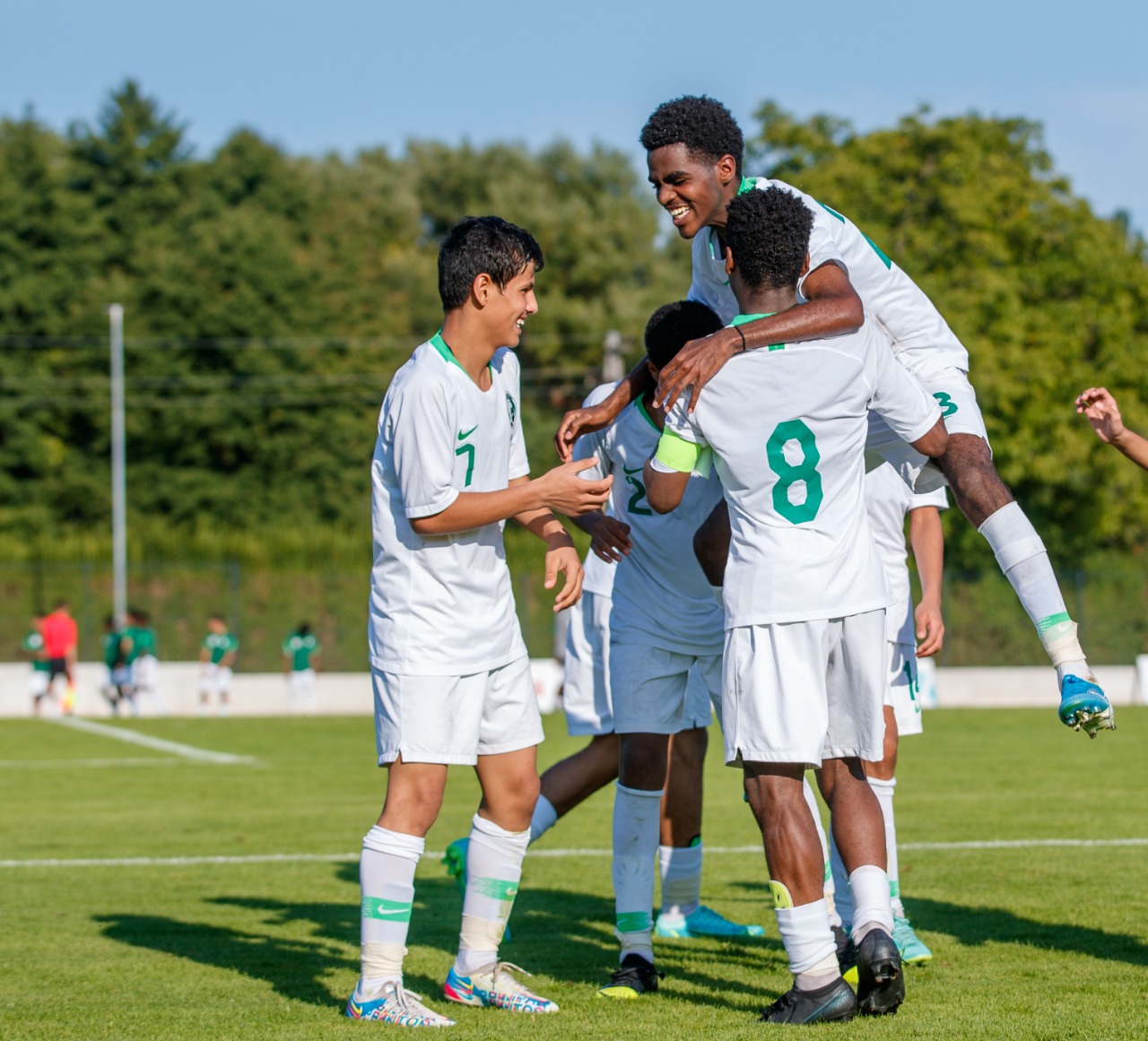 The NT U-17 beats Slovenia 2-1 at the end of its preparatory camp
2021-09-06
19:40:19
The under-17 national team defeated Slovenia 2-1, in a friendly match this evening, Monday, at the conclusion of the preparatory camp in Slovenia, which was held as part of the fourth phase of the long-term preparation plan for the U-17 AFC Asian Cup 2023.

The under-17 national team scored the first goal through Farha Al-Shamrani in the 47th minute of the match, then Slovenia scored the equalizer in the 51st minute, and in the 84th minute Mohammed Al-Mawlid scored the second goal for the national team.

Coach Abdel Wahab Al-Harbi, played the match with a list consisting of: Mahmoud Al-Barah as a goalkeeper, Ziad Ayyash, Abdel Salam Barnawi, Riyadh Yami, Saad Al-Mutairi, Muhammad Hazazi, Jazoub Al-Dhafiri, Farha Al-Shamrani, Nawaf Al-Janahi, Nawaf Al-Bishri, Nawaf Al-Jadaani.

It is worth noting that this camp is the fourth in a long-term preparation plan that began with exploratory camps, followed by preparatory camps, in preparation for the U-17 AFC Asian Cup 2023.