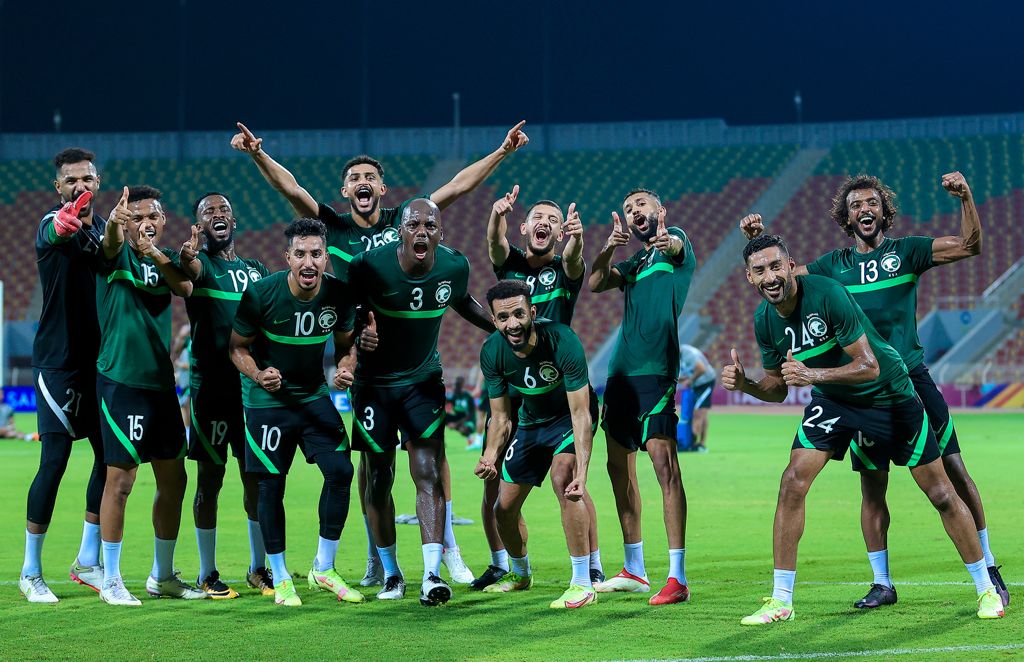 The national team concludes its preparations to face Oman with an open training on Sultan Qaboos Complex
2021-09-06
21:41:38
In the presence and follow-up of Mr. Yasser bin Hassan Al Misehal, The president of the Saudi Arabian Football Federation, and Dr. Khaled Al-Thubaiti, Vice-President of the SAFF, The National Team concluded its training this evening, Monday, in preparation for facing Oman national team tomorrow evening, Tuesday, at "Sultan Qaboos Complex Stadium", in the second round of the final Asian qualifiers for the 2022 World Cup.

The national team conducted a training session on the match stadium, under the supervision of coach Herve Renard, as it started with warm-up exercises then with a passing exercise, then small matches, and concluded the training session with a tactical maneuver.

On the other hand, the players and employees of the national team conducted this afternoon a test for the Covid-19 virus, in implementation of the medical protocol for international matches issued by the International Football Association (FIFA).