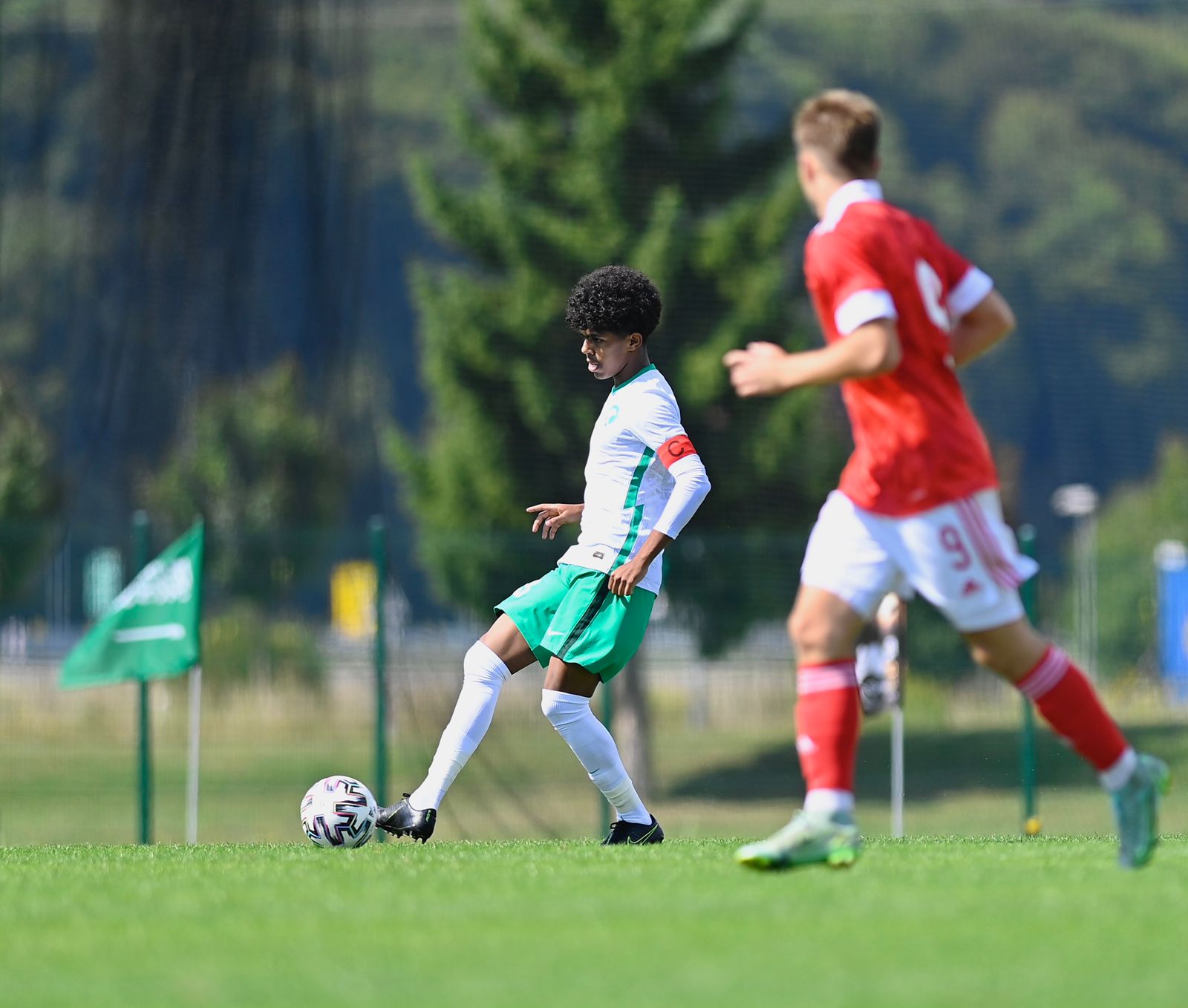 The under-20 national team concludes Slovenia camp with a 1-2 loss to Russia
2021-09-07
16:36:20
Today, Tuesday, the under-20 national team concluded its participation in the international friendly tournament hosted by Slovenia and will continue until the ninth of this September, and it comes as part of the second phase of the preparation plan for the 2023 AFC Asian Cup.

The under-20 national team lost 1-2 to Russia, this afternoon, in the team's third and last match in the international friendly tournament.

The coach of the national team, Saleh Al-Mohammadi, played the match with a squad consisting of: Osama Al-Marmash, Muhammad Suleiman, Muhammad Al-Dosari, Abdulaziz Al-Faraj, Suleiman Hazazi, Abdul-Malik Al-Ayiri, Faisal Sabiani, Abdulaziz Aliwa, Khaled Majrashi, Yazid Al-Ghamdi and Mashari Al-Nimr.

In the second half, Al-Mohammadi made 4 substitutions, as Hassan Sufyani, Abdullah Al-Zaid, Majed Duran and Walid Al-Ayafi participated.

The team's only goal was scored by Abdulaziz Al-Faraj in the 40th minute of the match, while the Russian team scored both goals in the 52nd and 90th minutes.

It is noteworthy that the under-20 national team played 2 matches during the international tournament, as it lost 1-2 to Slovakia, before a 1-1 draw against North Macedonia.