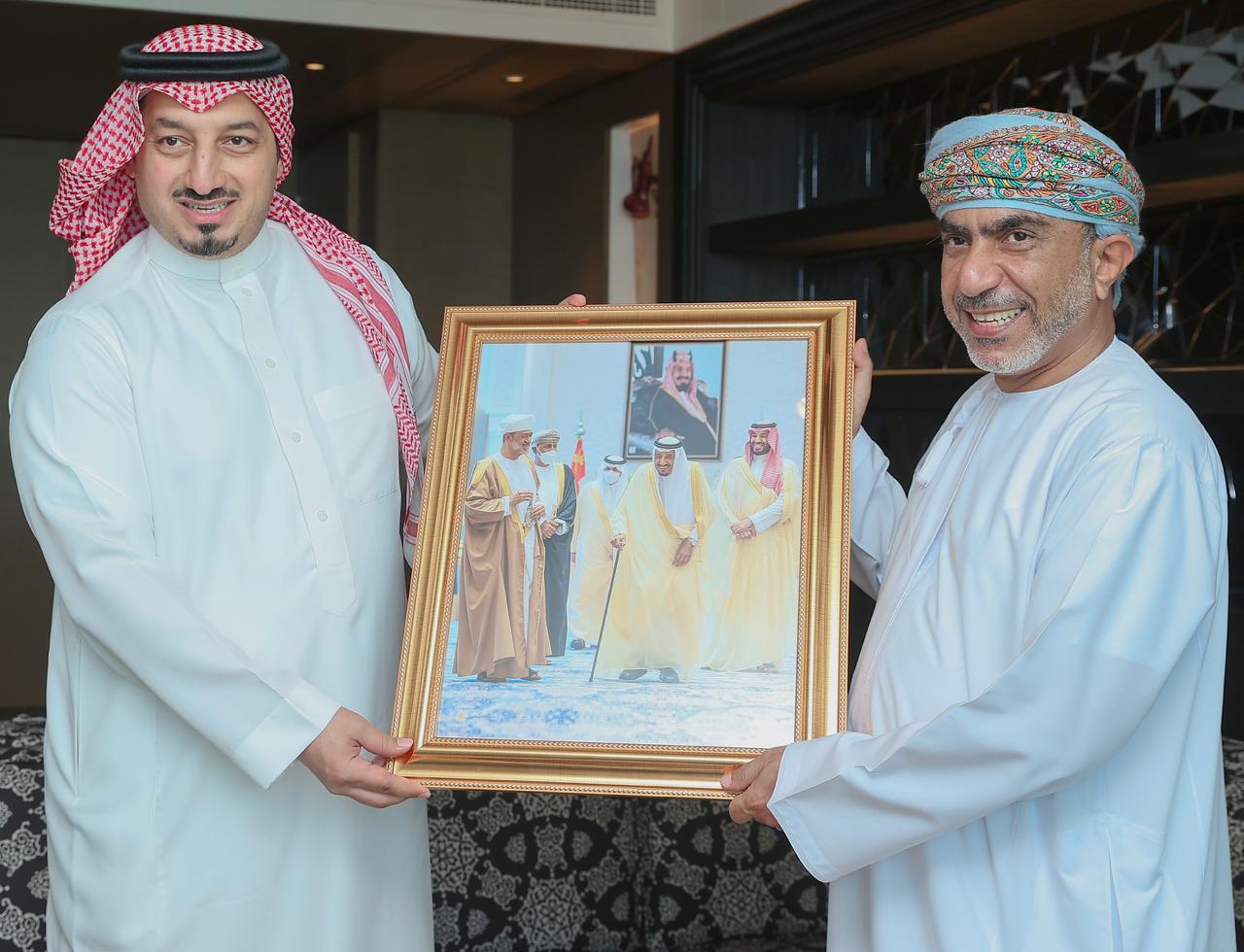 Al Misehal welcomes the President of Oman Football Association and reviews ways of cooperation
2021-09-07
17:18:21
Today, Tuesday, the President of the Saudi Arabian Football Federation, Yasser bin Hassan Al Misehal, welcomed his Omani counterpart Salem bin Saeed Al-Wahaibi, at his residence in Oman capital, Muscat, in the presence of the Vice-President of the SAFF Khaled Al-Thubaiti, and the Secretary-General and Executive Director of the Oman Football Association Fahd Al-Raisi.

At the beginning of the meeting, Al Misehal expressed his sincere thanks to the President of the Oman Football Association and its board members for the warm welcome that the Saudi team's delegation had, expressing his wishes for the two teams to present a great match that reflects an honorable image of Gulf and Arab football.

The president of the SAFF reviewed with his Omani counterpart ways to enhance cooperation between the two federations in light of the agreement of cooperation that was signed between the two sides, yesterday, Monday, to serve the development of football in the two countries.

It is noteworthy that the national team will play this evening, Tuesday, against Oman, for the second round of the final stage of the Asian qualifiers for the 2022 World Cup.