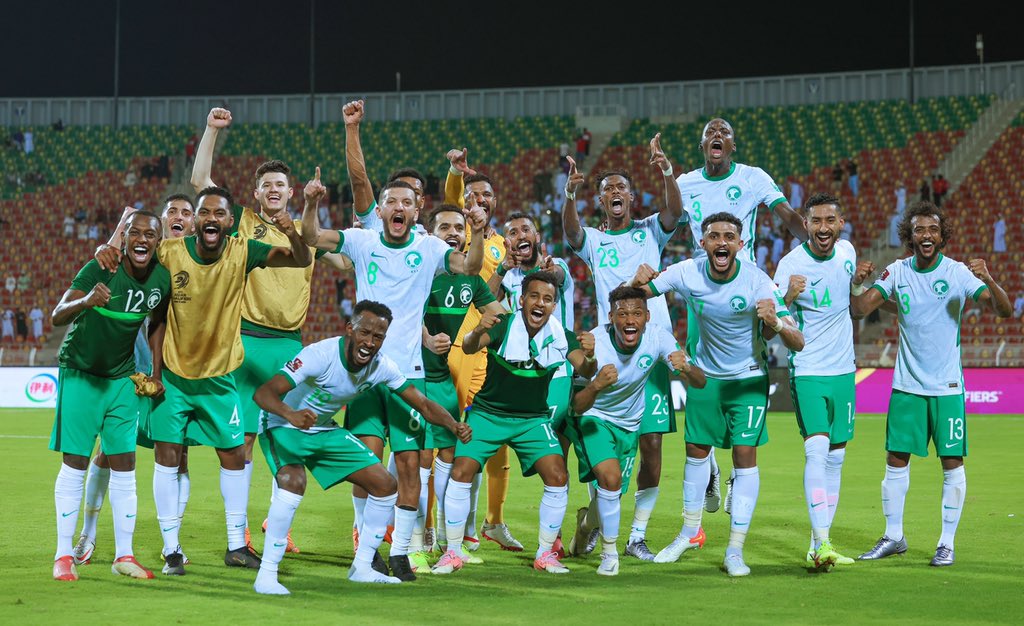 The Saudi national team continues its victories with a goal against Oman
2021-09-07
22:34:58
The Saudi national team achieved its second victory over its host Oman 1-0, in the second round of the final Asian qualifiers for the 2022 World Cup in Qatar.

With this victory, The Saudi national team raised its score to 6 points from two matches after its victory over Vietnam in the first round, while Oman's balance stopped at 3 points after its victory in the first round over Japan.

The only goal for the Saudi national team, scored by Saleh Al-Shehri at the 42nd minute of the first half, so that the Saudi national team goes to the top of the group with Australia, which defeated Vietnam 1-0 earlier today.