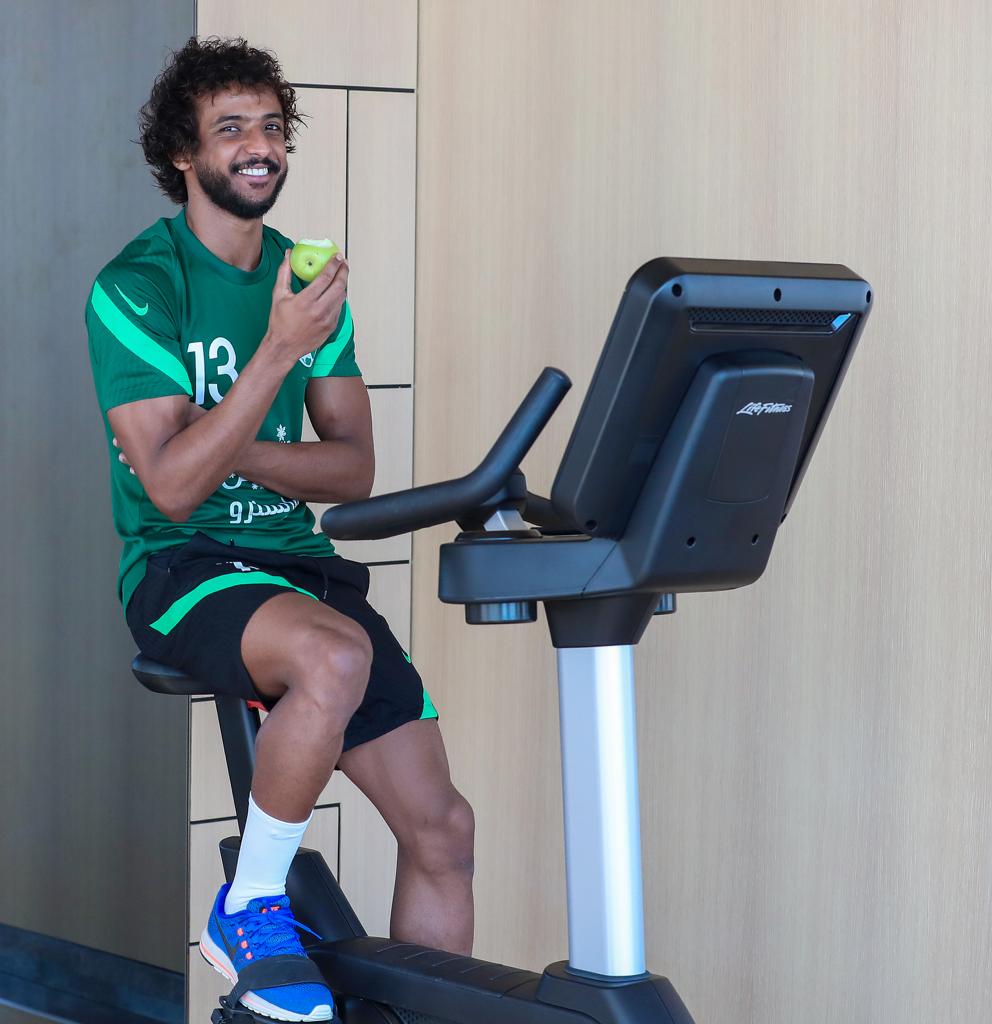 The national team resumes its preparatory program with a recovery session at the camp
2021-10-08
20:53:19
Today, Friday, The national team resumed its preparatory program in Jeddah camp, as it's preparing to face the Chinese national team next Tuesday, in the fourth round of the final Asian qualifiers for the 2022 World Cup.

The coach, "Herve Renard" led the players to a recovery session at the national team camp headquarters.

On the other hand, the coach granted the national team players a free period after the end of training, provided that the gathering will be this evening at the camp headquarters, and the players will be subject to a Covid-19 virus examination in application of the medical protocol.


The national team continues its training tomorrow, Saturday, at 7:30 pm on the "reserve stadium in King Abdullah Sports City", in a training session open to the media in the first quarter of an hour.