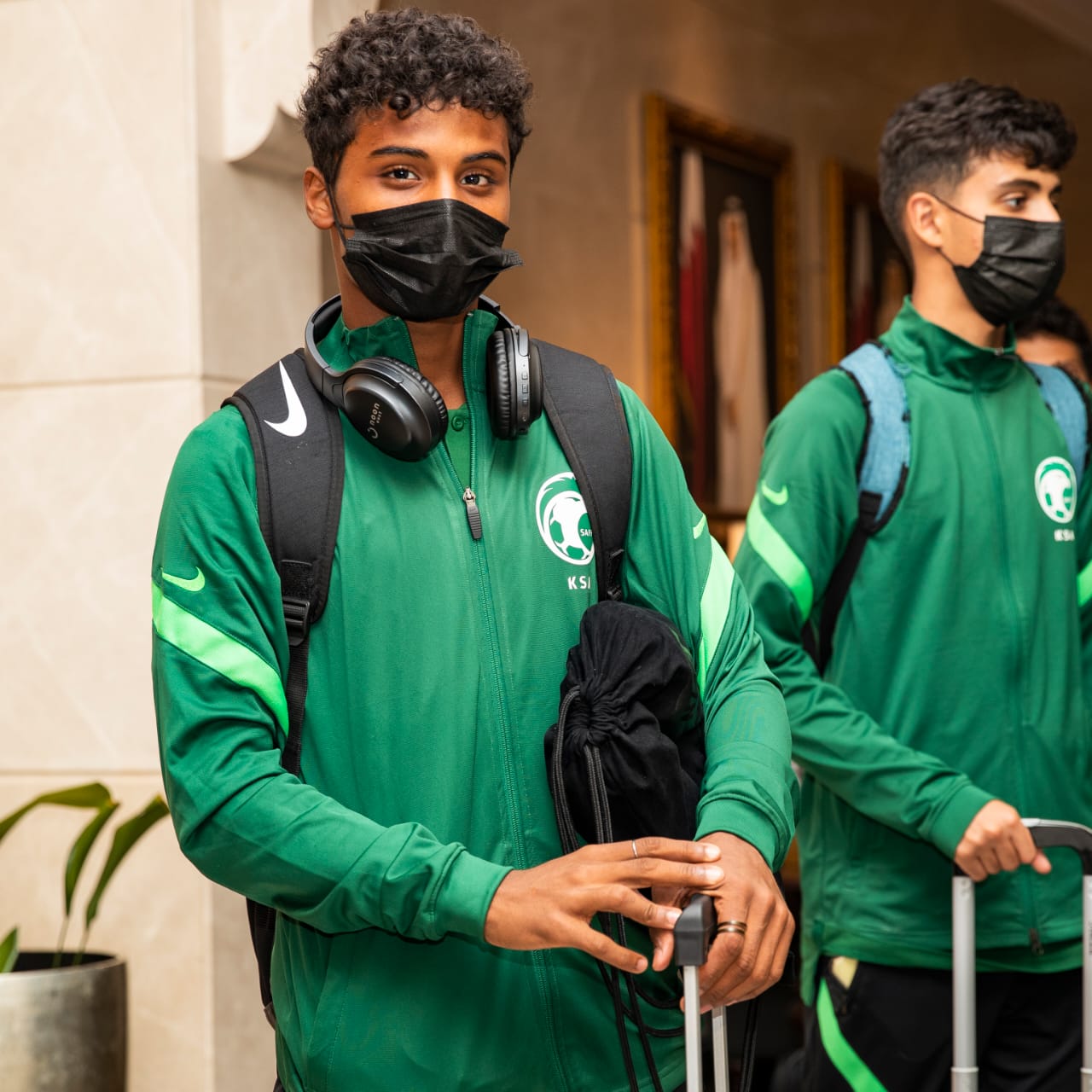 The NT U-17 leaves for Qatar to set up a preparatory camp
2021-10-14
22:04:36
The delegation of the under-17 national team left today, Thursday, for Qatar to set up a preparatory camp that extends until October 22, as part of the fifth phase of the long-term preparation plan for the U-17 AFC Asian Cup 2023.

The camp in Doha includes two friendly matches with Qatar national team on October 19 and 21.

Coach Abdel wahab Al-Harbi summoned (23) players, their names as follows: Muhammad Al-Mahmoud, Mahmoud Al-Bariah, Abdul-Ilah Al-Ghamdi, Muhammad Jafari, Yassin Khaled, Amjad Ali, Hamad Al-Yusr, Riyad Yami, Abdulsalam Barnawi, Ziyad Saber, Saad Al-Mutairi, Abdullah Al-Bishi, Farha Al-Shamrani, Nawaf Al-Jadaani, Jazoub Al-Dhafiri, Muhammad Hazazi, Hussein Al-Taha, Muhammad Al-Darwish, Nawaf Al-Janahi, Badr Al-Bishi, Nawaf Al-Bishri, Muhammad Al-Issa, and Faris Youssef.

It is worth noting that this camp is the fifth in a long-term preparation plan that began with exploratory camps, followed by preparatory camps, in preparation for the U-17 AFC Asian Cup 2023.