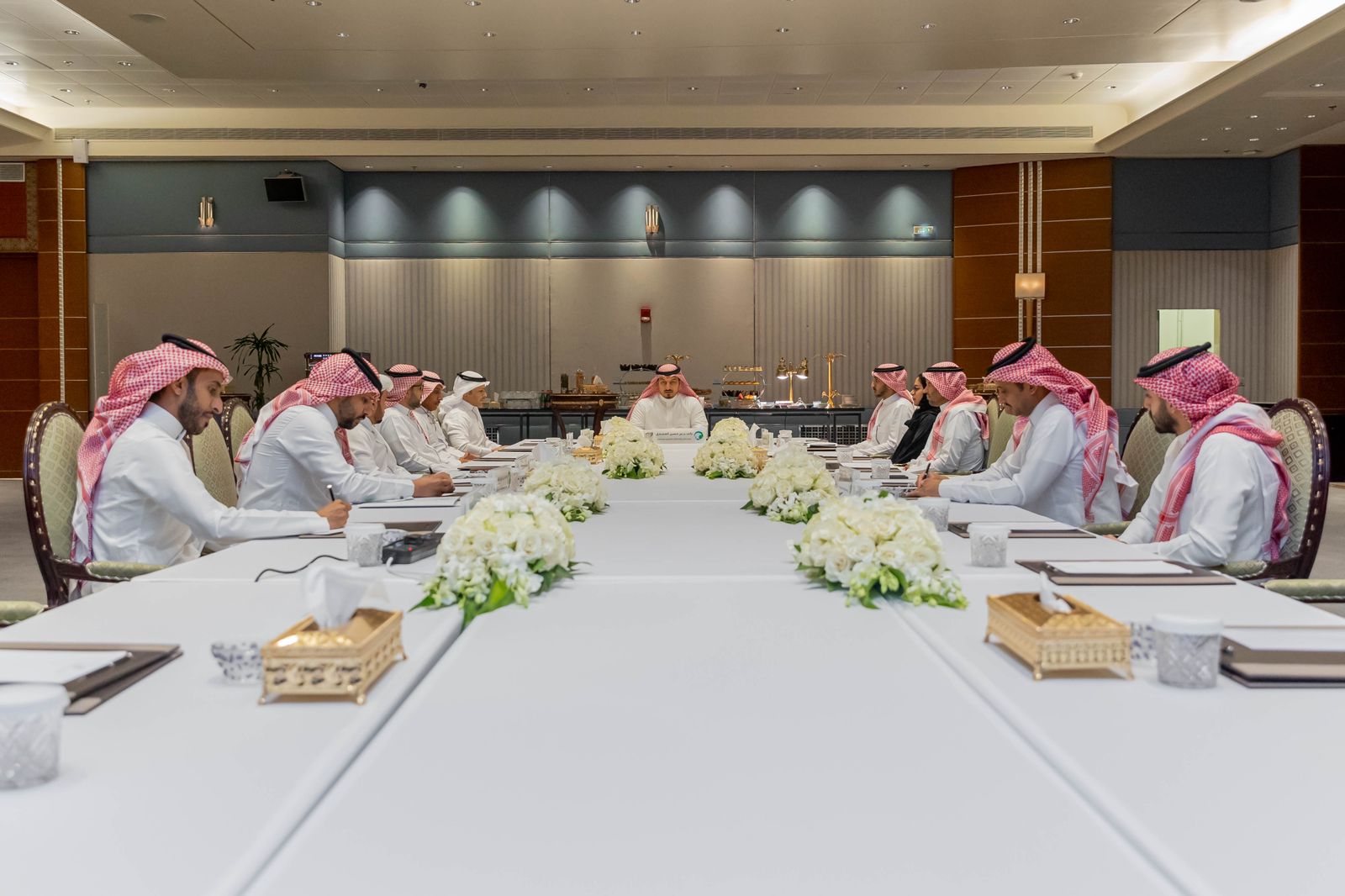 Al Misehal meets Saudi members of the AFC committees
2021-11-22
18:26:02
Today, Monday, the President of the Board of Directors of the Saudi Arabian Football Federation, Yasser Al Misehal, held a meeting with the Saudi members of the Asian Football Confederationís committees, on the sidelines of the final of the AFC Champions League, between Al-Hilal and South Korean Pohang Steelers, tomorrow, Tuesday, at King Fahd International Stadium in Riyadh.

The meeting was attended by the Saudi members of the AFC committees: Khaled Al-Thubaiti (Executive Office), Ibrahim Al Kassim (Competitions Committee), Nazih Al-Nasr (Social Responsibility Committee), Adwa Al-Araifi (Womenís Football Committee), Bandar Al-Hamidani (Legal Committee), Omar Bakhshwin (Technical Committee), Dr. Saleh Al-Harthy (Medical Committee), Marei Al-Awaji (Referees Committee), Dr. Khaled Ba Nasr (Committee to Monitor Eligibility for Participation in Asian Championships) and Dr. Shaker Al-Dhiyabi (Media Committee).

Al Misehal thanked the Saudi members of the AFC committees for their great effort in the interest of Asian football, and for presenting an honorable image of the country through their presence in the Continental Federation committees.

The President of the SAFF stressed the importance of working side by side with the Asian Football Confederation in order to achieve all the aspirations of the two federations for the benefit of football on the continent, which in recent years has witnessed remarkable development and growth.