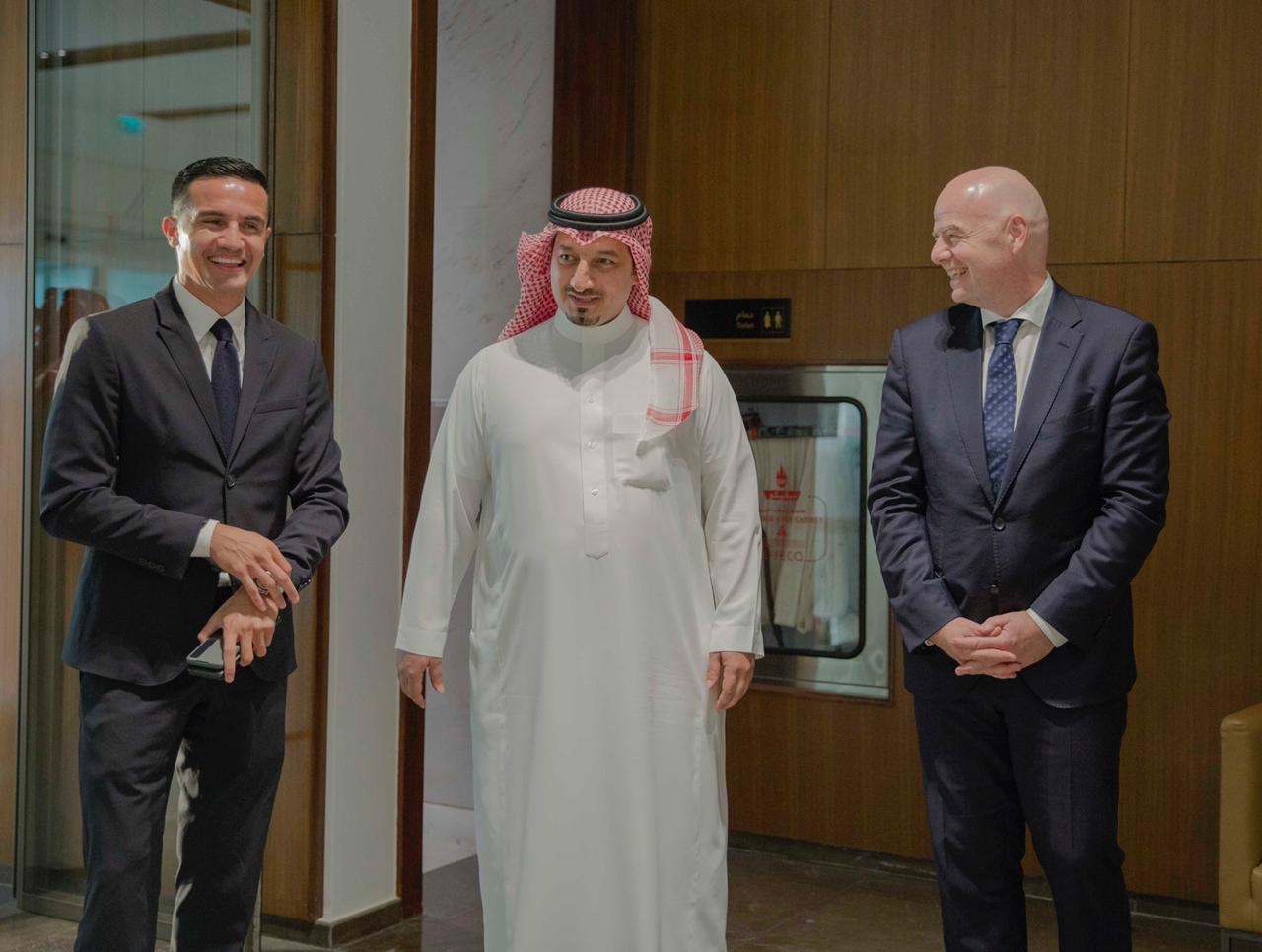 The President of FIFA arrives in Riyadh to attend the final of the AFC Champions League
2021-11-23
17:29:00
The Swiss President of the International Federation of Association Football (FIFA) Gianni Infantino arrived in Riyadh today, Tuesday, to attend the final match of the AFC Champions League between the representative of Saudi Arabia, Al Hilal, and South Korean counterpart, Pohang Steelers, at King Fahd International Stadium in Riyadh.

Upon his arrival, the President of FIFA was received by the President of the Board of Directors of the Saudi Arabian Football Federation, Yasser Al Misehal, and the Undersecretary of the Ministry of Sports for Planning and Development Adwaa Al-Arifi.

The President of the SAFF welcomed Mr. Gianni Infantino, praising the depth and development of relations between the Saudi and international federations and the joint active presence in international and continental events.

Mr. Infantino praised the great development he witnessed in the football sector in Saudi Arabia at all levels in the recent period.