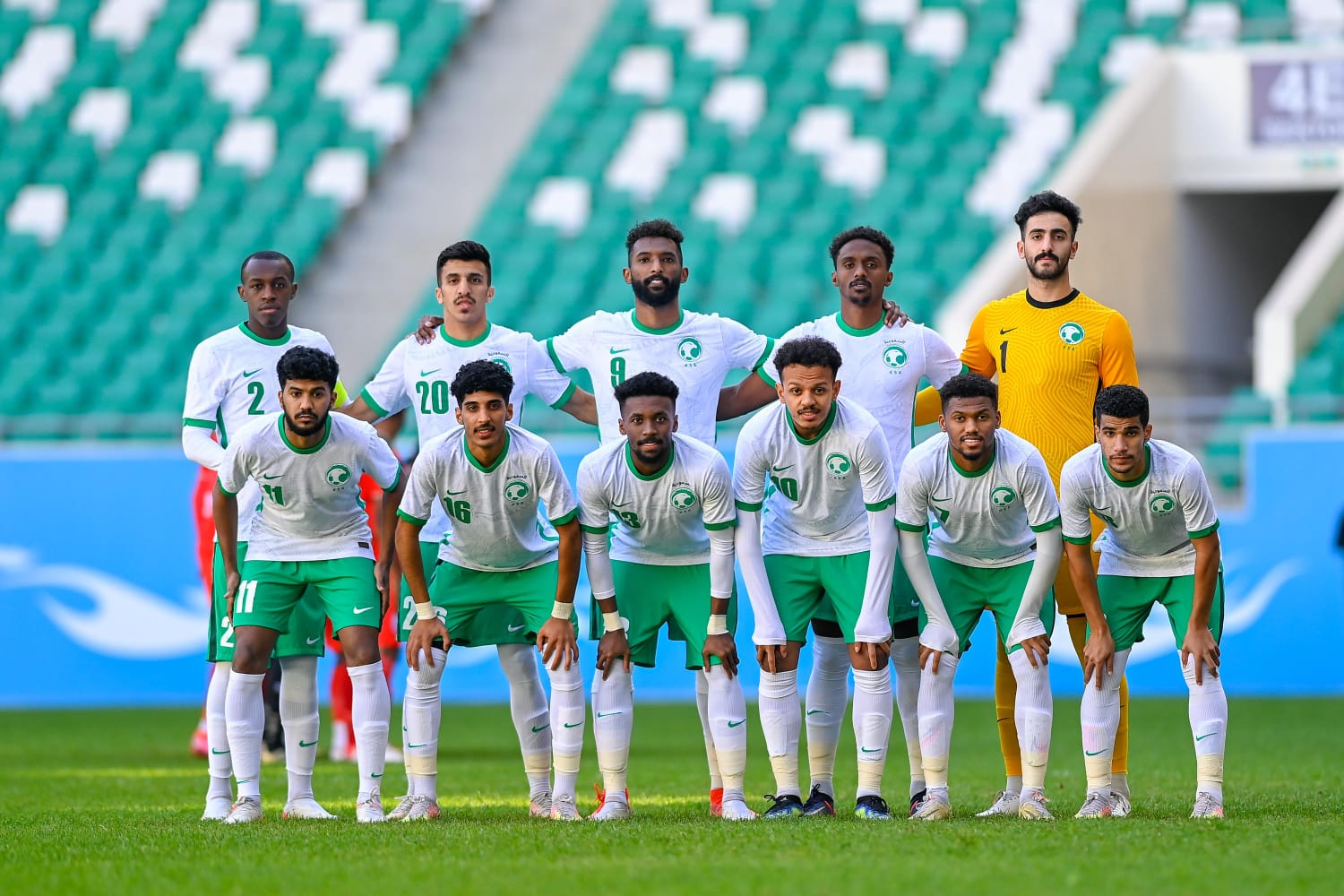 The NT U-23 opens Qatar camp on Monday in preparation for the U-23 AFC Asian Cup
2022-01-21
13:22:50
The under-23 national team will hold a preparatory camp in Qatar from January 23 to February 2, as part of the preparation program for the U-23 AFC Cup 2022 in Uzbekistan.

During its camp in Doha, The under-23 national team will be a guest of Qatar national team in two friendly matches.

Coach of the national team, Saad Al-Shehri, summoned (25) players to join the camp, they are: Nawaf Al-Aqeedi, Abdul-Rahman Al-Sanbi, Abdul-Rahman Al-Bouq, Nawaf Bushel, Muhannad Al-Shanqiti, Hassan Al-Timbukti, Mukher Al-Rashidi, Nayef Asiri, Nayef Al-Mas, Walid Al-Ahmad, Saad Al-Obeid, Mansour Al-Shamry, Ibrahim Mahnashi, Mansour Al-Bishi, Badr Manshi, Hamed Al-Ghamdi, Ziyad Al-Juhani, Ahmed Al-Dhaim, Turki Al-Ammar, Abdul-Ilah Al-Shamri, Hussein Al-Issa, Ayman Yahya, Haitham Asiri, Abdulmohsen Al-Qahtani, Muhammad Maran.

The under-23 national team is scheduled to open its training on the reserve stadium of King Fahd International Stadium next Monday morning, before traveling to Doha in the evening, to start the preparatory camp.