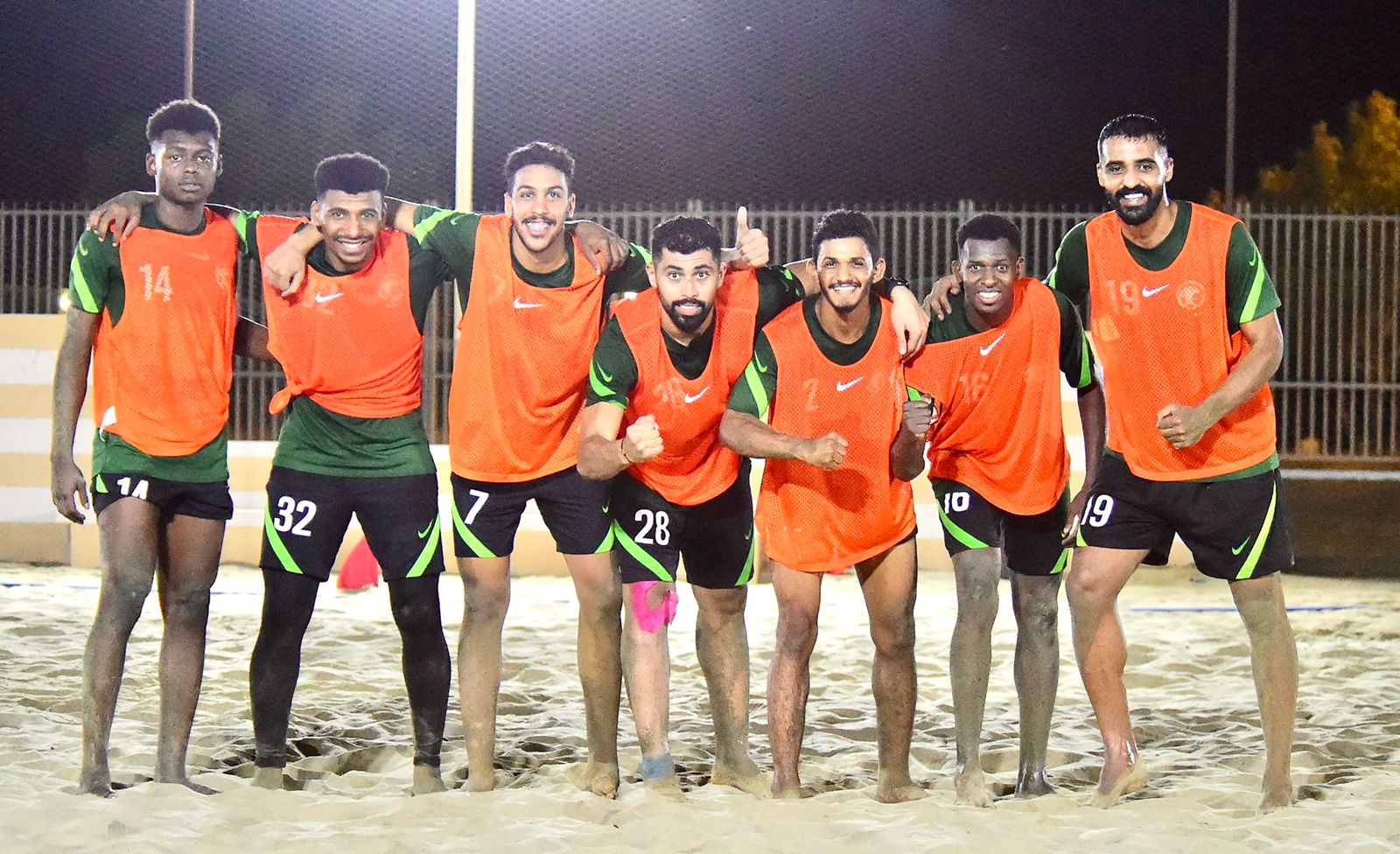 The NT beach soccer raises its preparations for the West Asian Federation Championship
2022-05-09
22:19:58
The national beach soccer team continued its training in its camp, which is currently located in the Jazan, and will continue until May 14, in preparation for participating in the West Asian Federation Championship, to be held in Jazan from May 16 to 21.

The national beach soccer team performed, today (Monday), its training on the dirt field of King Faisal Sports City, led by (Brazilian) coach Joja Zlokovic, who intensified and diversified fitness and physical exercises, so that the players were divided into three groups and implemented a number of technical sentences that focused on building attacks from the back, before concluding with a full-court maneuver.

On the other hand; Goalkeeper Mohamed Hayaz will undergo further medical examinations to find out the type of injury he suffered and the time period for his return to the stadiums.

It is noteworthy that the draw for the tournament placed the national beach soccer team in Group B alongside Bahrain and Palestine, while Group A included UAE, Kuwait, Lebanon and Oman.