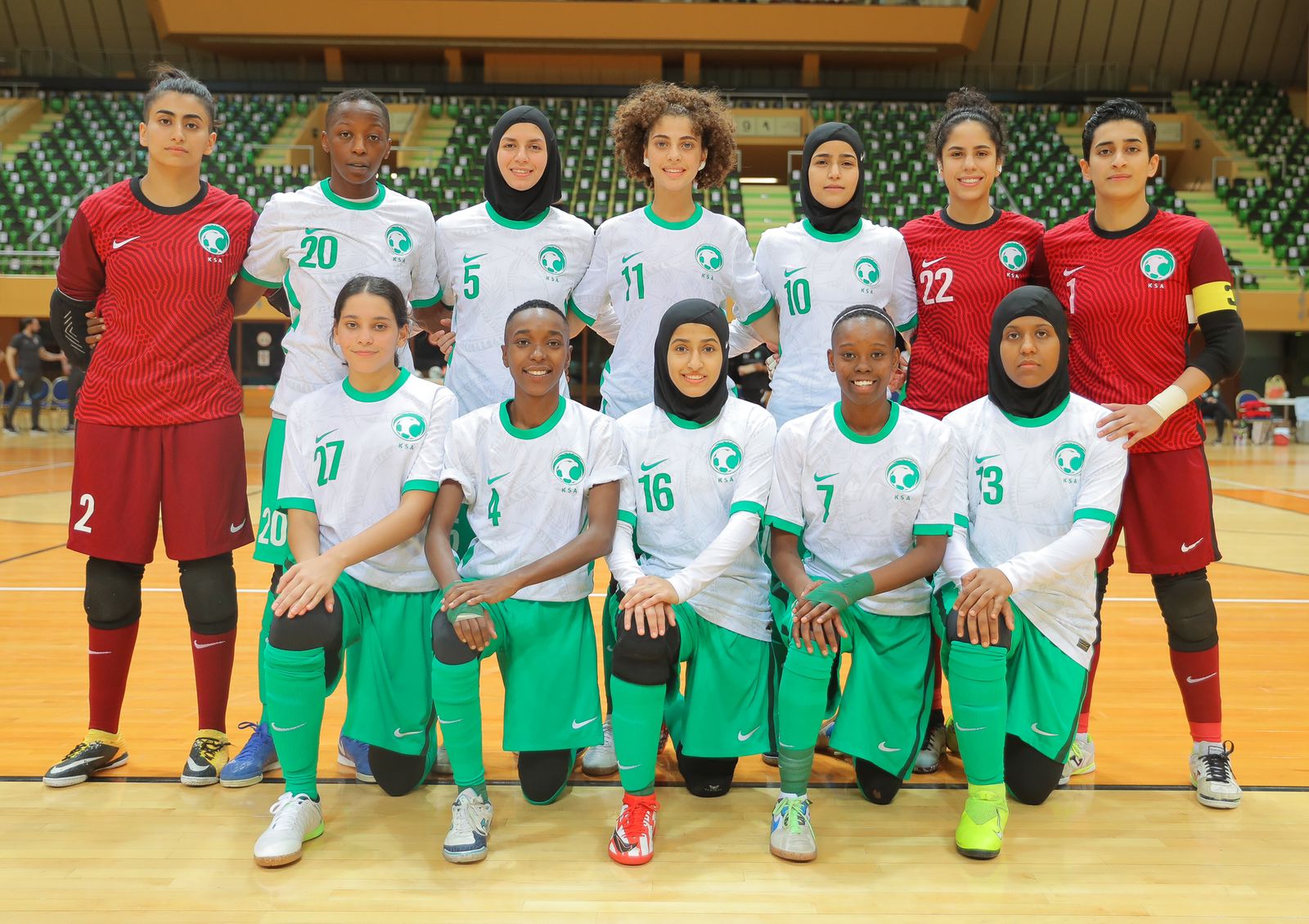 The Women's Futsal National Team leaves for Kuwait
2022-05-10
13:36:17
The delegation of the Women's National Futsal Team will leave today, Tuesday, for Kuwait, to participate in the third Gulf Sports Games 2022 from the fifteenth to the twenty-fourth of this month, as it will face Bahrain national team in its first match on the fifteenth of this month, then Kuwaiti national team on the seventeenth of the same month, before it will face UAE national team two days later.

This is the second participation in the history of the Women's National Futsal Team, as the first participation was in the sixth version of Gulf women's sports in 2019, and it ranked third.

The Member of the Board of Directors of the Saudi Arabian Football Federation and Director of the Women's Football Department, Lamia Bin Bahian, confirmed that the first national team aims through this participation to provide an honorable level, and achieve positive results, noting: "We aim to participate in this distinguished Gulf gathering to Presenting an honorable level that reflects the development and growth witnessed by women's football in the Kingdom and Gulf states in the past period".

At the same level, the general supervisor of the women's national teams, Alia Al-Rasheed, stated that the preparation for this participation is according to a framework drawn by the technical staff, and she said: "We worked to prepare the team for the tournament through three stages, first started with performance tests to select the players and summon them to the team, and secondly with Riyadh and Jeddah stage, which lasted throughout the holy month of Ramadan, and finally the camp that Riyadh witnessed and during which two friendly matches were played against the Croatian national team, during which we presented a wonderful level, making us fully ready to participate in the third Gulf Games 2022.