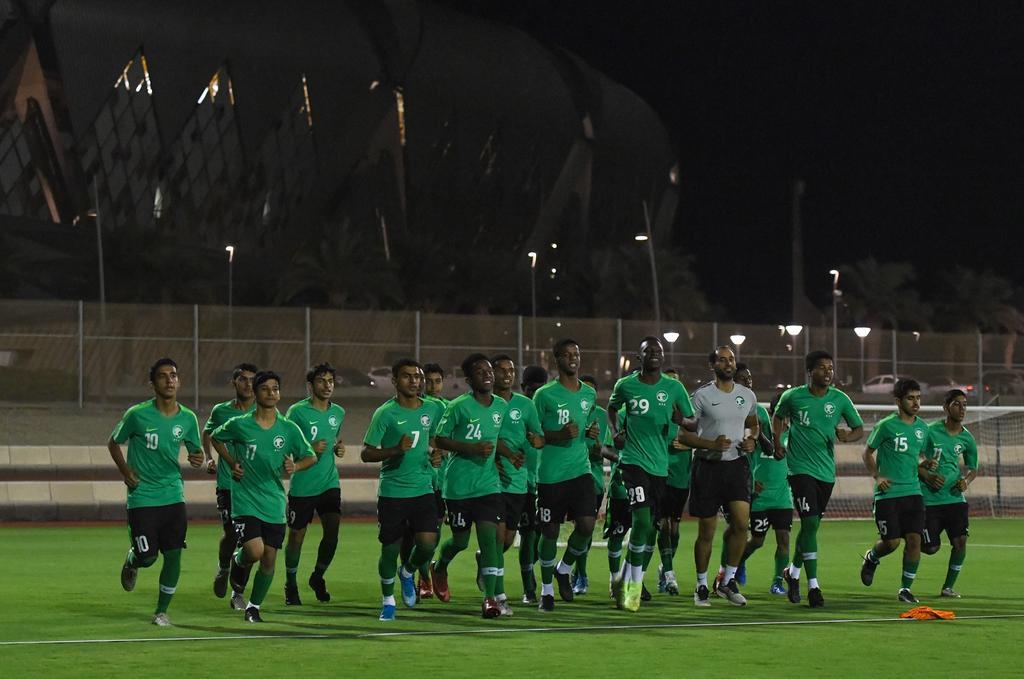 Saudi U-16 national team kicks off training in Jeddah camp
2019-12-01
23:44:11
Saudi U-16 national team started, on Sunday, training, within Jeddah preparatory camp, which will last until December 4th, within the first phase of preparatory program for The 2020 AFC U-16 Championship which will take place in Bahrain.
King Abdalla Sport City reverse stadium hosted the junior Greens training, which focused on applying physical and tactical exercises.
For his part, coach Abdel Wahab Al-Harbi, summoned 28 players for the camp.
The players are: Abdalla Al-Solielah, Saleh Bernawi, Abdalla El-Zeid. Hamed Yossif, Naif Zeyad, Waled Ayash, Abdelaziz Al-Eliwa, Fawaz Al-Meteri, Ammar Al-Kaibari, Saad Al-Kahtani, Mohamed Soliman, Nawaf Shaiaan, Khaled Magrashi, Mohnd Barah, Majid Al-Khalifa, Saud Al-Tambikti, Mohnd Bernawi, Malik Hamza, Abdalla Al-Gamdy, Abdel Megid Al-Anzi. Sohaib Al-Zeid, Ali Abdel Raauf, Belal Al-Dawaa, Mohnd Al-Yehia, Mahdy Al-Aboud, Faisal Abdel Wahid, Mohamed Al-Hassan and Ibrahim Al-Zahrani.
It must not noticed that, Saudi U-16 team was qualified to 2020 AFC U-16 Championship after winning the qualifiers which took place last September, along with Oman, Syria and Pakistan counterparts.