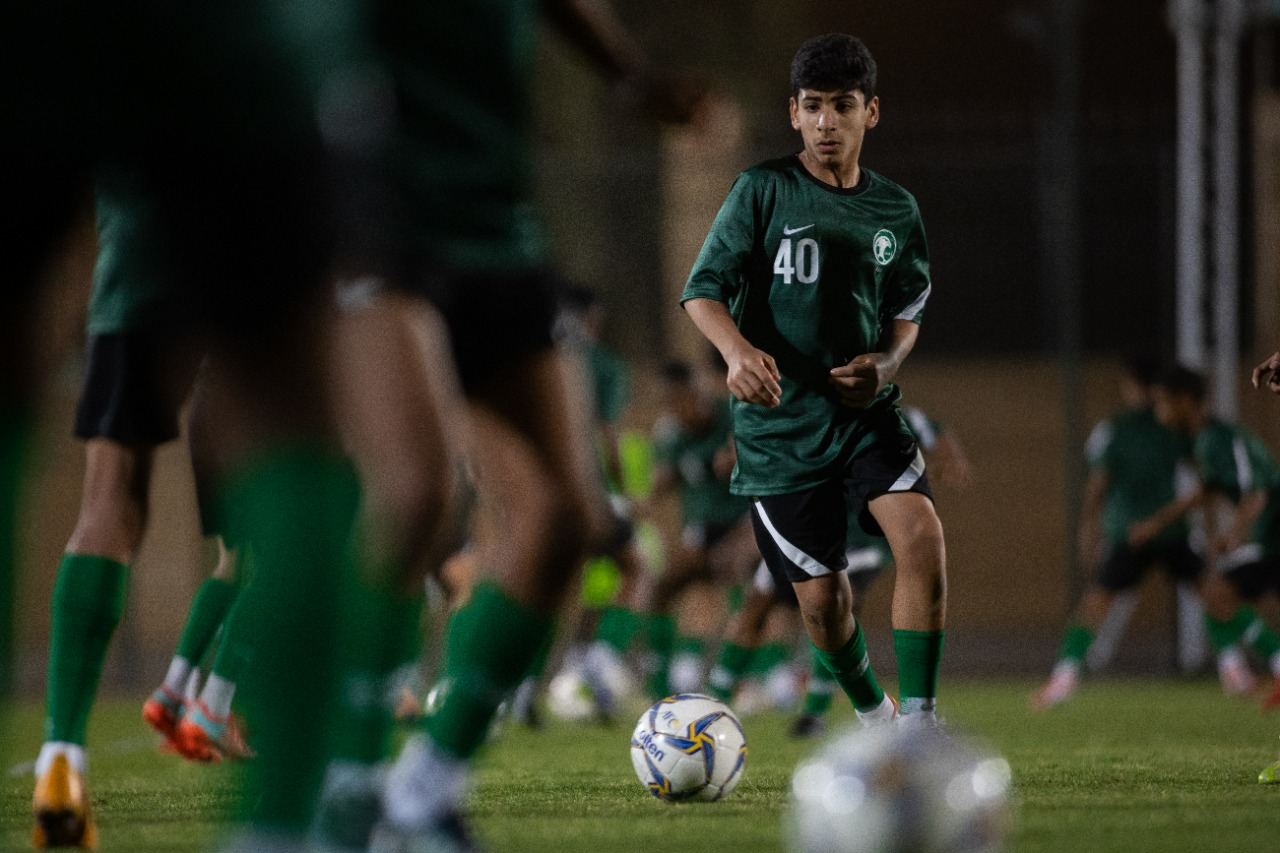 The NT U-15 opens Riyadh camp under the leadership of Al-Farhan
2022-05-17
22:50:24
The U-15 national team, born in 2008, opened its preparatory camp in Riyadh, which runs until the twenty-second of May, as part of the technical preparation stage for the players who were selected during the exploration stages.

The U-15 national team players conducted their training session this evening, on the reserve stadium of Prince Faisal bin Fahd Stadium, under the supervision of coach Khaled Al-Farhan and the assistant technical staff, which included application tactical and fitness exercises.

The list of the U-15 national team includes (26) players, their names are as follows: Abdulhadi Matari, Nawaf Al-Maliki, Badr Al-Muwallid, Muhammad Al-Toaimi, Abdulaziz Al-Fawaz, Murad Al-Maliki, Habib Al-Natif, Al-Hassan Al-Shaiban, Nasser Al-Faihani, Hussein Al-Hakim, Ibrahim Al-Abdi, Youssef Al-Zamil, Muhammad Al-Khalaf, Azzam Al-Habbash, Abu Bakr Saeed, Yazid Al-Dosari, Muhammad Al-Otaibi, Abdul Rahman Sufyani, Ahmed Ayesh, Anas Al-Muslim, Mishaal Al-Daoud, Fahd Al-Ghamdi, Abdul Rahman Al-Otaibi, Ahmed Tomhi, Raad Al-Shamrani, Youssef Al-Salem.