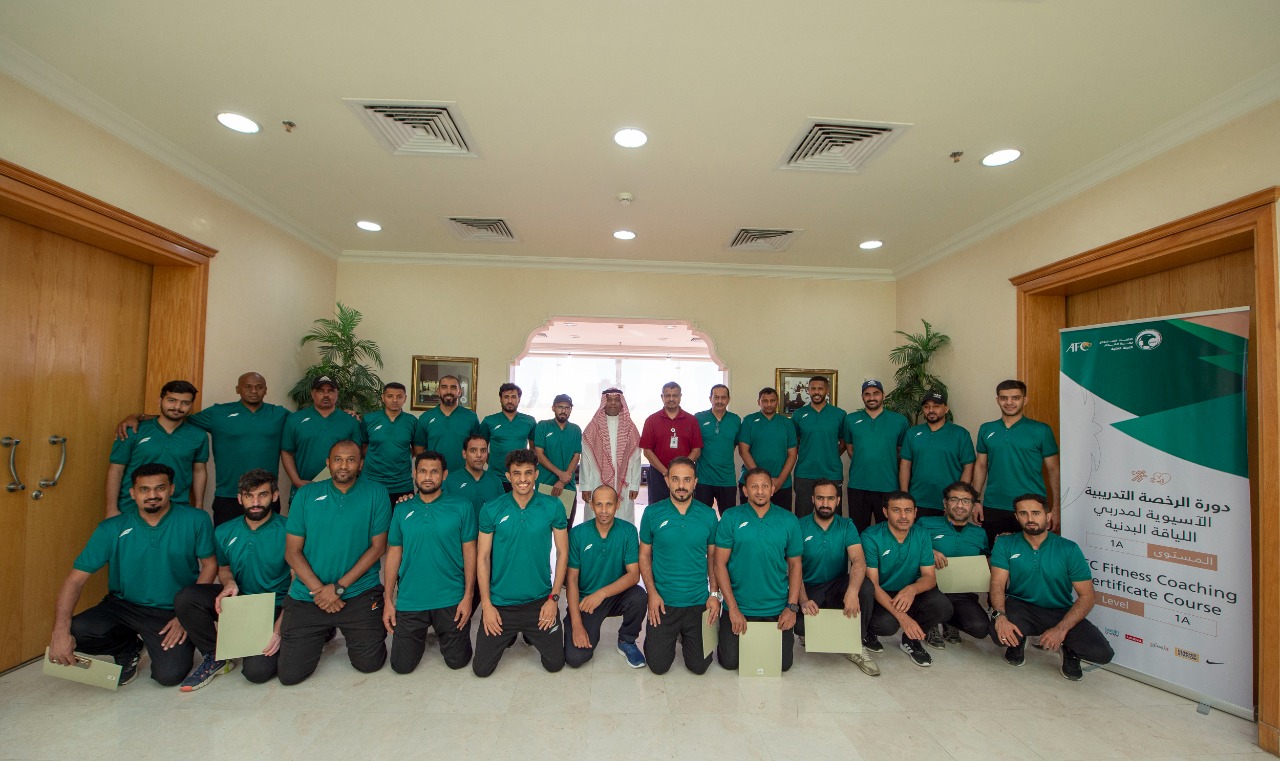 The Asian Training License Course for Fitness Coaches (A1) in Jeddah was concluded
2022-06-20
14:19:52
On Sunday, the Asian Training License Course for Fitness Coaches (A1), which was held in Jeddah from June 15 to 19, was concluded, with the participation of a member of the Technical Committee, Director of Education, lecturer Dr. Yahya Al Sharif, and 27 coaches.

The course witnessed theoretical and practical lectures that dealt with several aspects, most notably the physical requirements in football, the physiology of physical effort, training planning, speed endurance training and fitness tests in football.

The first course was held in Riyadh from May 28 to June 1, with the participation of 20 coaches, while the second course was held in Al-Ahsa from June 3 to 7, with the participation of 13 coaches.

For his part, President of the Technical Committee Turki Al-Sultan thanked the administration of King Abdullah Sports City in Jeddah and the management of Al-Ahly Club for providing all facilities for the success of the course.

It is noteworthy that these courses come within the developmental program set by the Saudi Arabian Football Federation with the aim of qualifying national coaches in all disciplines.