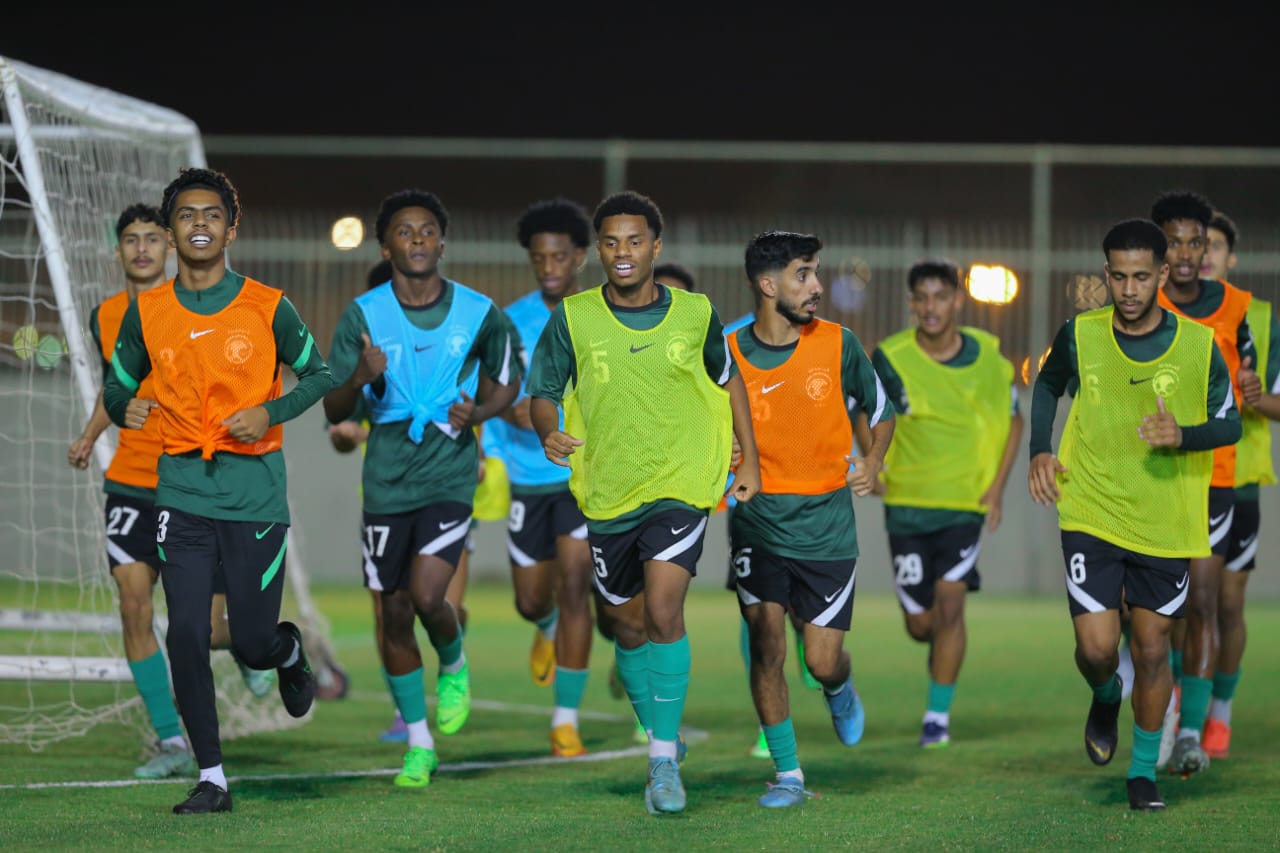 The NT U-20 opens its camp in Abha in preparation for the Arab Cup
2022-06-25
22:30:39
Today, Saturday, the U-20 national team opened its preparatory camp in Abha, which will run until the seventh of next July, in preparation for participating in the Arab Cup, which will be hosted by Abha from July 20 to August 6.

The coach of the national team, Saleh Al-Mohammadi, summoned 28 players to join the camp: Osama Al-Marmish, Bilal Al-Dawa, Hamed Shanqiti, Turki Al-Joush, Abdulaziz Al-Faraj, Ahmed Al-Jlidan, Muhammad Suleiman, Muhammad Barnawi, Muhammad Al-Dosari, Swailem Al-Menhali, Salem Al-Najdi, Walid Ayyash, Hassan Sufyani, Muhannad Barah, Faisal Sabiani, Abdullah Al-Zaid, Abdulaziz Al-Aliwa, Musab Al-Juwair, Abdullah Al-Anzi, Muhammad Al-Marri, Saleh Al-Rahmani, Yassin Al-Zubaidi, Thamer Al-Shahrani, Mashari Al-Nimr, Yazid Joshan, Ali Al-Masoud, Nawaf Al-Sahli, Abdulaziz Al-Othman.

The U-20 national team conducted its first training session this evening on the reserve stadium of Prince Sultan bin Abdulaziz Sports City, as Al-Mohammadi opened the training with a speech in which he asked the players to double the effort and build on what they presented during their participation in Toulon International Championship, in which they faced Olympic teams, and it was a strong friction for the players, before entering the Arab Championship.

The session began with warm-up exercises, then fitness exercises, before Al-Mohammadi applied a number of fitness exercises, to conclude the session with strengthening exercises.

It is noteworthy that the tournament draw, in which 18 teams participate, will be held tomorrow, Sunday, in Dammam.