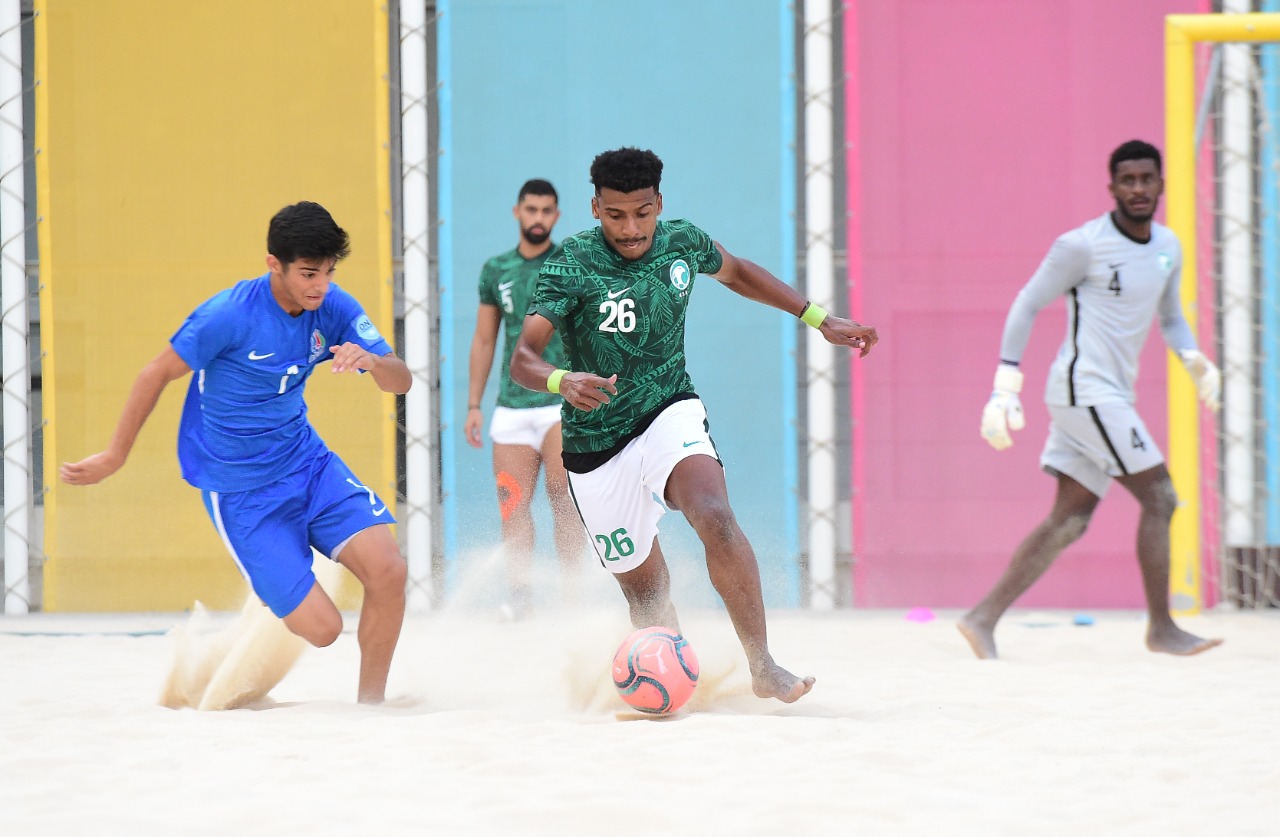 The NT beach soccer beat Azerbaijan in a friendly match at the end of Baku camp
2022-08-06
21:01:20
Today (Saturday), the national beach soccer team beat Azerbaijan 5-4 at the end of their friendly matches in the current camp in Baku, Azerbaijan, in preparation for the Arab Cup to be held in Jeddah.

The coach of the national team, (Brazilian) Joja Zlokovic, decided in the friendly match to involve most of the players in order to rotate and employ them in the appropriate way, and this resulted in a 5-4 victory, as goals scored by each of Muhammad Ammash (three goals), Saleh Al-Qarni and Nayef Yakel.

The technical staff of the national team, in coordination with the administrative staff, decided to give the players a rest tomorrow (Sunday), as the mission will return to the homeland next Monday.