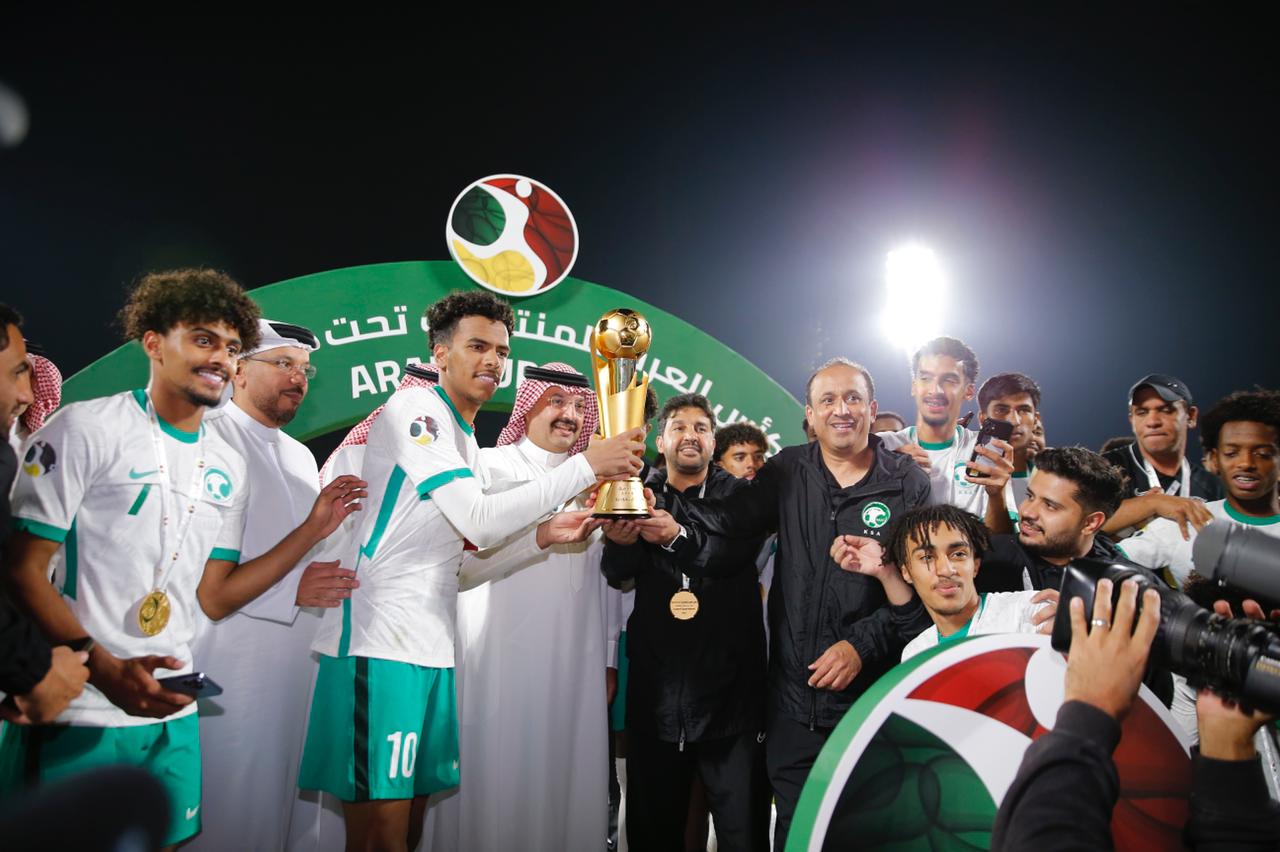 Al Misehal congratulates the leadership after the U-20 national team coronation with the Arab Cup in Abha
2022-08-07
23:42:36
The President of the Board of Directors of the Saudi Arabian Football Federation, Yasser Al Misehal, raised in his name and on behalf of the members of the board the highest expressions of appreciation and gratitude to the wise leadership for the continuous and generous support for Saudi football, which resulted in a new Arab achievement, after our under-20 national team was crowned with the Arab Cup for the second time in a row.

The President of the Saudi Arabian Football Federation thanked His Highness, the Minister of Sports, President of the Saudi Olympic and Paralympic Committee, Prince Abdulaziz bin Turki Al-Faisal, for the great effort and interest on his part in harnessing all the capabilities of our national team, and above all, supporting the Kingdom's hosting of this great Arab event in Asir region, which came out in the best picture.

Al Misehal also thanked His Royal Highness Prince Turki bin Talal bin Abdulaziz, Governor of Asir region, for his efforts to make the tournament a success through an organization that the participating teams praised, praising the efforts made by the Union of Arab Football Associations and the SAFF's employees to make the hosting a success.

Al Misehal congratulated the technical and administrative staff and the players of the U-20 national team after winning the title for the second time in a row, praising the great level presented by the players throughout their journey in the tournament.

The president of the Saudi Arabian Football Federation praised the high sportsmanship shown by our national team players and their brothers in the Egyptian national team, wishing the U-20 Egyptian team success in the upcoming events.