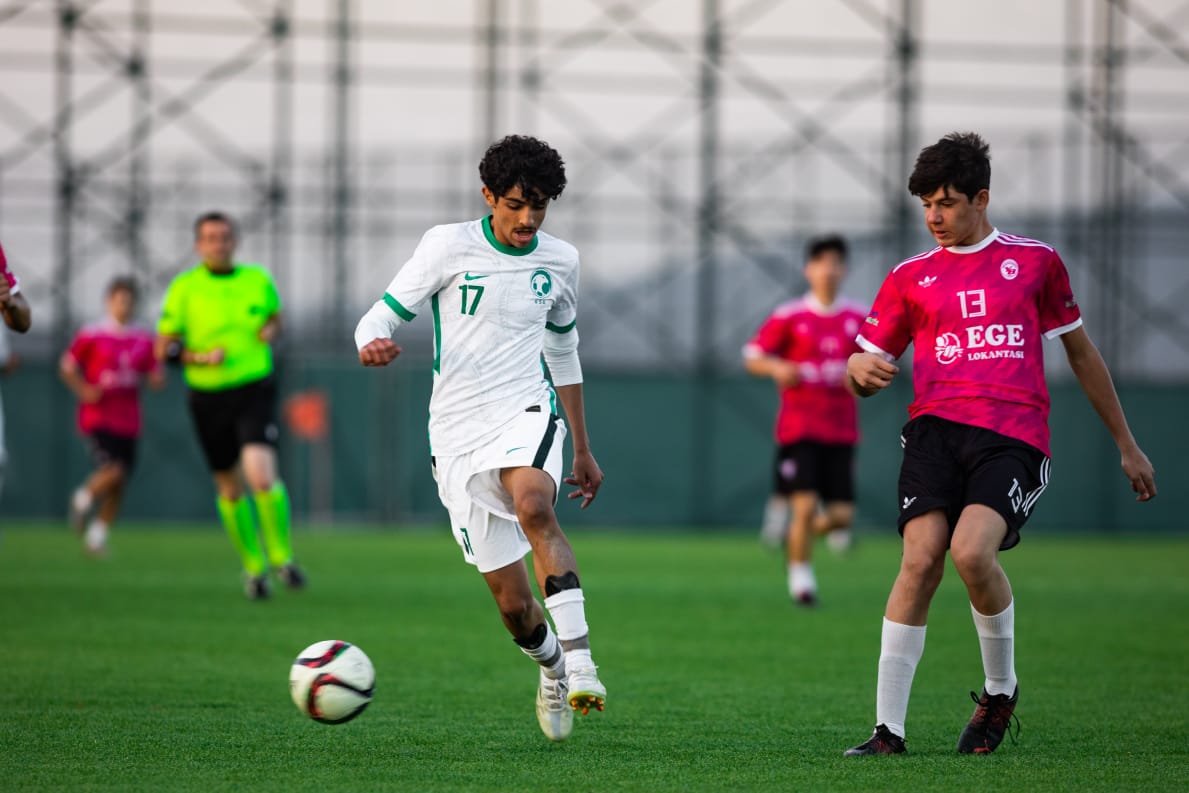 The 2009 national team beats the Turkish club Yeni Burdur
2022-09-18
21:37:43
The national team, born in 2009, defeated the Turkish club Yeni Burdur 3-2, this evening, Sunday, within the preparatory camp in Burdur, Turkey.

The national team goals came through Ali Al-Shanqiti in the 21st minute, Turki Al-Saeed in the 35th minute, and Rakan Harthy in the 66th minute.

Coach Khaled Al-Farhan entered the match with a list consisting of: Musaed Al-Shamri as a goalkeeper, Khaled Sharahili, Mubarak Masrahi, Abdulaziz Rabat, Turki Al-Saeed, Turki Al-Zahrani, Rayan Khairat, Bandar Al-Salami, Abdullah Al-Mahri, Zaid Tami, Ali Al-Shanqiti.

It is noteworthy that the national team drew in its first friendly match against the Turkish club, Alanyaspor 1-1, while in its second match it defeated the Turkish club Sparta 2-0, then defeated the Turkish club Burdur 1-0.