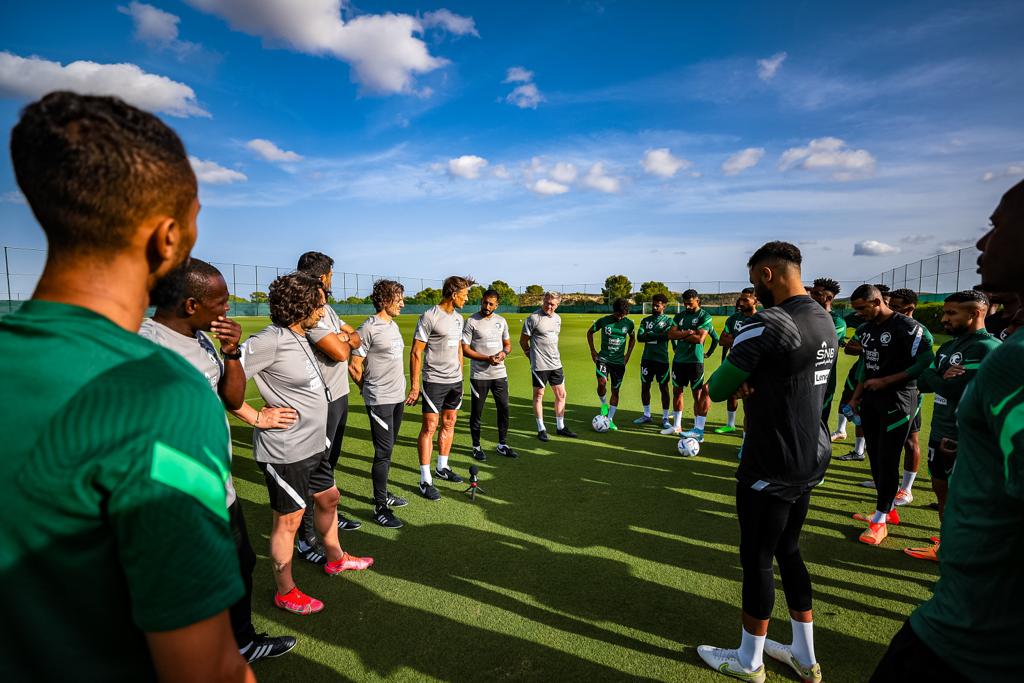 The national team begins training in Alicante in preparation for Friday's match against Ecuador
2022-09-18
22:14:44
The national team inaugurated its training on Sunday evening, in Alicante, Spain, in the second phase of the preparatory program for the FIFA World Cup Qatar 2022, which begins next November.

During the second phase, the national team will play two friendly matches, the first against Ecuador on September 23, and the second friendly match against the United States on 27 of the same month, and both matches will be played at Nueva Condomina in Murcia.

The players conducted their training session at the "Lafinca Resort Stadium" under the supervision of coach "Hervi Renard".

The training session began with warm-up exercises, then a passing and possession exercise, after which mini-games were held, to conclude the training session with stretching exercises.

Tomorrow, Monday, the national team will continue its preparations with a training session at 6 pm, in Spain time, at the La Finca Resort Stadium.